Black Friday Sustainability: Three ways to help e-commerce go green
The US shopping phenomenon is now part of the British retail calendar. So how can we ensure that Black Friday doesn't negatively impact on recycling systems, and ensure that the packaging that protects all those goods that we buy does actually get recycled? Tom Campbell-White, European Strategic Development Director at DS Smith Recycling, explains.
Did you know?
of Black Friday shoppers in the UK are planning to shop online this year

Since landing on our shores in 2010, Black Friday, and its younger sibling Cyber Monday, have led to a sharp spike in purchases made both online and instore over the third weekend in November, leading to the weekend being known as the "holiday shopping weekend". According to research by PricewaterhouseCoopers (PwC), three-quarters of retailers offered some form of promotion last year, and sales online far exceeded those on the high street. Research from November 2017 showed that 72% of people shopped on their computers or their phones,1 but this year, e-commerce sales are expected to be even higher – 98% of Black Friday shoppers in the UK are planning to shop online.2
Online retail trade body IMRG reported that £1.4bn was spent on Black Friday in 2017 – an increase of 11.6% on the year before – and according to PwC, British shoppers spent £1.1 billion on the following Cyber Monday, a day which specifically encourages consumers to shop online.3
The rise of e-commerce shopping, and the appeal of sale-price products during the holiday shopping weekend, sees a lot of products being shipped from stores to buyers' homes. This, in turn, leads to large quantities of packaging that need to be recovered from domestic recycling collections in a way that allows that packaging to become high quality material for recycling.
At DS Smith, we believe in approaching society's challenges with a big-picture perspective, not just tackling individual parts. So how can packaging design and production, e-commerce, and recycling come together to make Black Friday greener?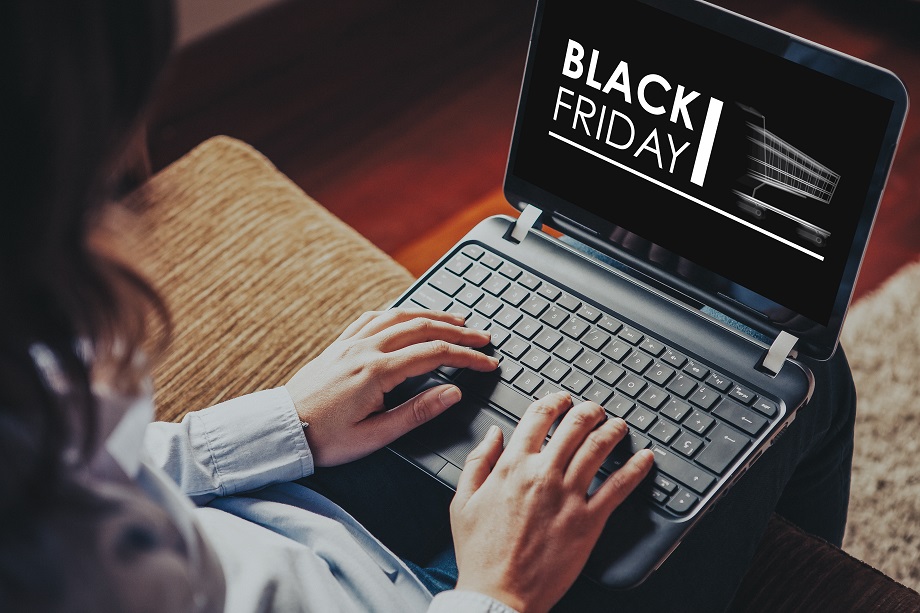 1. Evaluate the empty space
Black Friday purchases that included a home delivery in 2017
This means that there could be up to 82,000 delivery vans on UK streets to handle the Black Friday purchases this year.
According to a recent report by DS Smith , 60% of e-commerce deliveries contain packaging that is either one-quarter air, or that uses polystyrene and plastic fillers to fill up empty space. This not only means that consumers need to dispose of more than just cardboard packaging, but also impacts delivery vehicles: larger boxes take up more space, which leads to more trips and more delivery vehicles on the road.
It's estimated that there could be up to 82,000 delivery vans on UK streets to handle the Black Friday purchases, because 81% of Black Friday purchases last year included a home delivery.4 Companies can solve this by re-evaluating the packaging they use to transport their products. Eliminating the empty space in packaging will also remove the need for single-use, hard to recycle materials such as plastic air bags, while ensuring that the product is protected in transit, preventing waste created by damage during transport .
2. Make sure any packaging material can be recycled easily
With consumers now bearing the responsibility of recycling the transit or secondary packaging that protects their e-commerce deliveries, businesses should use packaging materials that are easily recyclable through household recycling collections. This means avoiding, where possible, difficult-to-recycle materials such as polystyrene.
High volume purchasing might spike during the shopping weekend, but annual volumes of regular e-commerce purchases are also on the rise. Reworking our national recycling infrastructure, such as to allow delivery logistics to return used packaging once it's been delivered to the consumer's door, could help to capture more material for recycling. This would be particularly beneficial to consumers at times like Black Friday, Cyber Monday, and December's Christmas shopping rush, when packaging reaching the home temporarily increases. Many consumers rely on fortnightly kerbside collections to take away their recycling, and don't want to see a build-up of packaging in their homes, so altering delivery logistics to take away used cardboard could alleviate this pressure.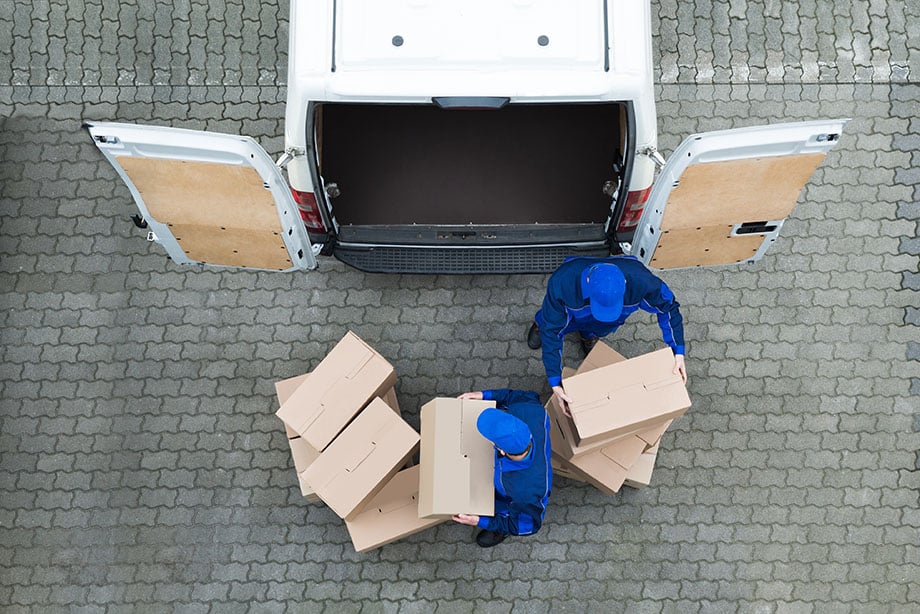 Did you know?
of shoppers admitted to buying things that they didn't need during Black Friday, while a further 70% purchased items that they haven't used since.
3. Encourage responsible purchasing and re-use of unwanted items
According to a survey by Hubbub, 50% of shoppers admitted to buying things that they didn't need during Black Friday, while a further 70% purchased items that they haven't used since.5 To reduce the overall impact of online purchases, businesses can evaluate the discounts that they will provide over the holiday weekend to ensure that any items on sale are easily recyclable, or perhaps offset their impact by encouraging trade-ins of old items, such as electronics or toys, to receive further discounts.
High value electronics are a key draw for consumers, and e-waste is the world's fastest growing waste stream, but many of the items being replaced by those bought in Black Friday and Cyber Monday deals are still usable. According to WRAP, 90% of electronics sold off the shelves are brand new, but at least half of all UK households own at least one unused product.6 Services like eBay and Shpock could therefore take advantage of Black Friday and Cyber Monday by highlighting their platforms as an easy and convenient way for consumers to sell on any old, unwanted items, allowing the products to be re-used. Similarly, local authorities could advertise any household waste recycling centres that accept e-waste, to encourage householders to divert their electronics from being landfilled.
Whether we like it or not, Black Friday and Cyber Monday are both here to stay, and the change that online shopping has brought to consumer habits will continue to impact on household recycling requirements. To help consumers recycle, consistent nationwide systems to collect and transport materials separately will increase the quality of material collected, which in turn will help to ensure that materials collected for recycling are actually recycled.
It is only by examining society's challenges in the whole that we can find ways to ensure that consumers' desire for a good deal can have less of an impact on the environment. E-commerce brings new challenges in terms of the movement of products and packaging out of the retail supply cycle into residential recycling collections, but by ensuring that products and packaging are designed to be reusable or recyclable, we can take another step toward a resource-efficient consumer society.
Sources
1. 72% of people shopping on their computers or phones: https://www.pwc.co.uk/industries/retail-consumer/insights/black-friday-cyber-monday.html#sec3
2. 98% of UK shoppers planning to shop online: https://www.techradar.com/uk/black-friday/black-friday-2018-cyber-monday-2018-deals
3. £1.1bn on Cyber Monday: https://www.theweek.co.uk/56327/cyber-monday-2017-what-is-it-and-where-are-the-best-deals
4. 82,000 vans and percentage of home deliveries: https://www.theguardian.com/environment/2017/nov/24/black-friday-to-cause-spikes-in-air-pollution-and-plastic-waste-warn-environmentalists
5. Hubbub consumer survey responses: http://www.recyclingwasteworld.co.uk/news/hubbub-launches-brightfriday-is-the-new-black-campaign-1/148355
6. WRAP on electrical products: http://www.wrap.org.uk/sustainable-electricals