DS Smith Annual Report 2023
In this report, we set out what we have achieved in the year 2022/23, but more importantly why we are well set up for the years ahead.

2023 Annual Report Highlights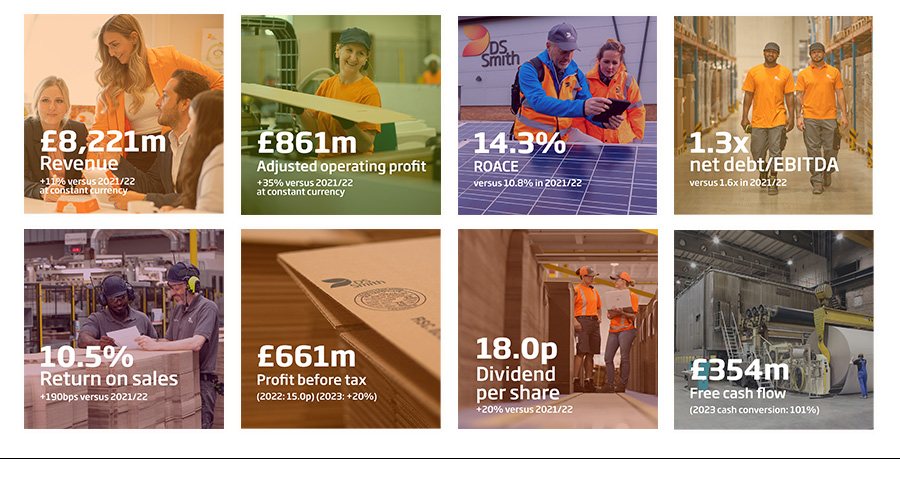 Annual Report and Accounts 2023
Here you can download our 2023 Annual report as well as the Strategic Report, Governance and Financial Statements split into separate PDFs available for download.
Download 2023 Annual Report
In the strategic report, you can find out more about our operations, business model and how we are positioning the business to deliver against our strategic goals in the future as well as reporting on the past year.
In the governance section, you can find reports from each of the
Nomination Committee, the Audit Committee and the Remuneration Committee, along with other required disclosures.
In the financial statements section, you can find both our primary financial statements and supporting notes.
The route to the circular economy depends upon new thinking, so alongside our high-quality asset base, we continue to invest into innovation, digital and data to drive sustainable solutions.
Our customers continue to value the exceptional service, innovative products and security of supply we provide, and this has helped us to strengthen our relationships with them.