DS Smith Annual Report 2022
In this report, we set out what we have achieved in the year 2021/22, but more importantly why we are well set up for the years ahead.

2022 Annual Report Highlights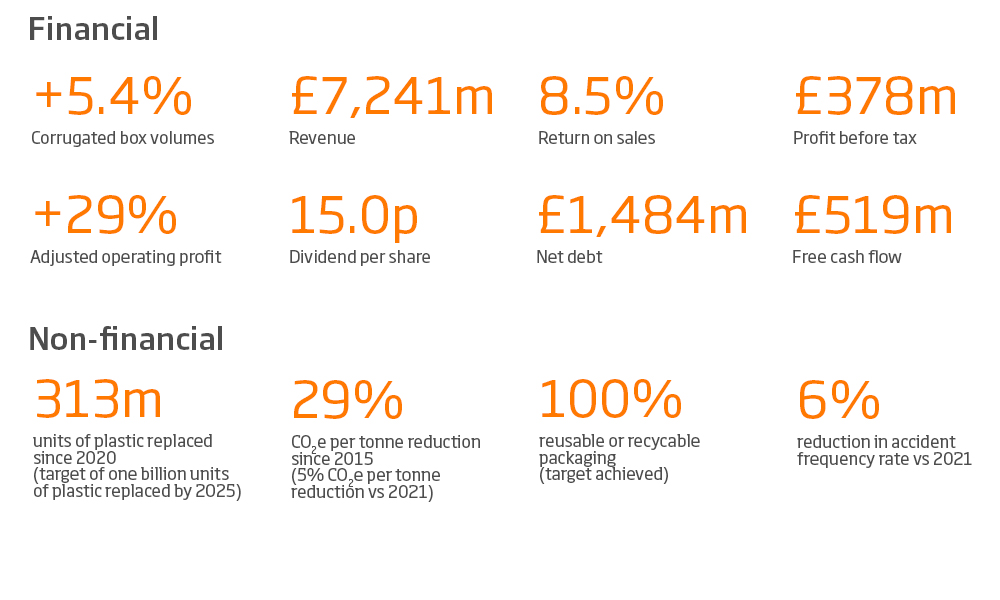 I am proud of the way the Group has performed in the year, supporting our customers, improving our profits and investing for growth.
Annual Report and Accounts 2022
Here you can download our 2022 Annual report as well as the Strategic Report, Governance and Financial Statements split into separate PDFs available for download.
Download 2022 Annual Report
In the strategic report, you can find out more about our operations, business model and how we are positioning the business to deliver against our strategic goals in the future as well as reporting on the past year.
In the governance section, you can find reports from each of the Nomination Committee, the Audit Committee and the Remuneration Committee, along with other required disclosures.
In the financial statements section, you can find both our primary financial statements and supporting notes.
Strong financial performance and cash generation have driven a significant reduction in our leverage during the year, positioning us well for the future.
Our circular business model positions us well to be the leading supplier of sustainable packaging solutions.