Showcasing Biodiversity at Aschaffenburg Mill
At DS Smith, we are committed to being a responsible neighbour and contributing to our communities. That's why by 2025 we will launch 100 biodiversity projects across Europe and North America as part of our Now and Next Sustainability Strategy


As the pace of change in the world accelerates, there is, rightly, expectations that organisations must radically reduce their impact on the natural world. Sustainability sits at the heart of our business model and is core to our purpose of 'Redefining Packaging for a Changing World' .
Protecting and enhancing the environments in which we operate is one of the major goals in our sustainability plan. Our Aschaffenburg Mill in Germany demonstrates a growing number of site-led initiatives, that are contributing to our overall sustainability goals.
Flower Beds
To create this area, the large planters at the entrance to the office at Aschaffenburg, which were previously planted with oleander and ivy, were replaced with native perennial wild plants. The aim was to also enrich the biodiversity in this section of the mill, as many locations at the mill are already biodiverse.

Wild Bee Nests
The area that was previously completed by those working at the mill is already showing some fantastic results: flowers have flourished and are in full bloom a year later. And for this reason, two handmade wild bee nesting aids (WiBiNiHi) made from recycled wood were added to the same area. Wild bees have already been spotted enjoying their new home.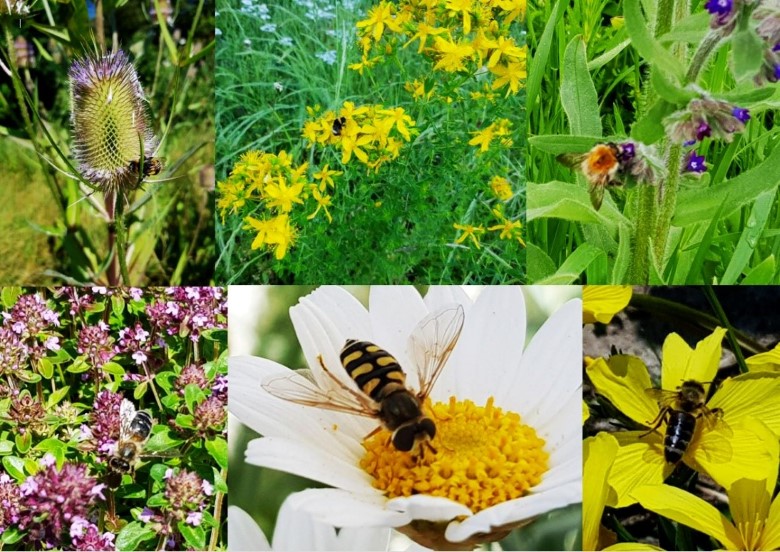 Wild bees and bumblebees on the Aschaffenburg mill premises
Lizard Habitats
In addition, a gardening company that is involved in an industrial development project in Aschaffenburg, sent a special gift to the mill. The owner of the company found lizards on this project site and as he knew about the mill's lizard habitat from a previous project, he gifted the mill the lizards. He commented: "This lizard diaspora moved to a lizard paradise! Without this opportunity, the little animals would have lost their habitat."


Releasing the lizards - welcome to your new home!
The entire team at the mill is pleased that the actions from the past few years are showing great success and that the mill's site, which used to only consist of mown lawns, are now showing wonderful blossomed areas.
Ulrich added ''Over the course of the next four years, DS Smith is committed to implementing 100 biodiversity projects across our network, with each paper mill launching and running its own. Aschaffenburg mill was one of the first mills to put in place a multi-year biodiversity programme. All this has been a result of the dedicated efforts of the employees who took part in all mill activities during their lunch breaks and made the area around the mill even more environmentally friendly.''