Join a business that's a gamechanger like you
If you're ambitious, care about the planet and want a rewarding career with a real purpose – welcome to DS Smith. We're going to be good together.

We are a global packaging company, helping to build a more sustainable world.
The world has always changed. But right now, it's changing faster than ever. As consumers we are all demanding more of the products and services we buy. At the same time, we want the businesses we buy from to radically reduce their impact on the natural world. And, where possible, to have a positive effect on people and the planet.
That's where DS Smith – and you – come in.
Every day we come to work with a purpose
Our Purpose is 'Redefining Packaging for a Changing World'. It's our reason for being and why our team of around 29,000 DS Smith employees across 300+ sites in Europe, North America and Asia come to work every day.
With our innovative approach to packaging, we are already protecting natural resources, reducing waste and pollution and leading the transition to a 'circular', more sustainable future.
Our 20/21 performance highlights include:
Training 100% of our designers on our Circular Design Principles: designing for recyclability, to reduce waste and pollution and make it easier for consumers to recycle more.
Reducing CO2e per tonne of production by 4% compared to last year
Reducing CO2e per tonne of production by 15% compared to 2015
Achieving a 5% reduction in water abstraction per tonne of like-for-like paper production compared to last year
Sending 32% less waste to landfill per tonne of like-for-like paper production compared to last year
Launching 57 biodiversity projects in our local communities
Be part of a business that makes you feel proud
We are different as we see the opportunity for packaging to play a powerful role in a changing world. Join us and help our customers respond to changing shopping habits with the sustainable packaging solutions that our society needs.
Work for a business that cares about the environment and makes a difference to the world – a career you'll want to tell your family and friends about.
Feel motivated and get all the support you need to develop new skills, career paths and journeys with us.
Enjoy a supportive, transparent environment and safe workplace, where everyone shares the same goals, knows what's expected of them and has clear direction.
Come to work in a place where you have a voice and where everyone feels comfortable being themselves.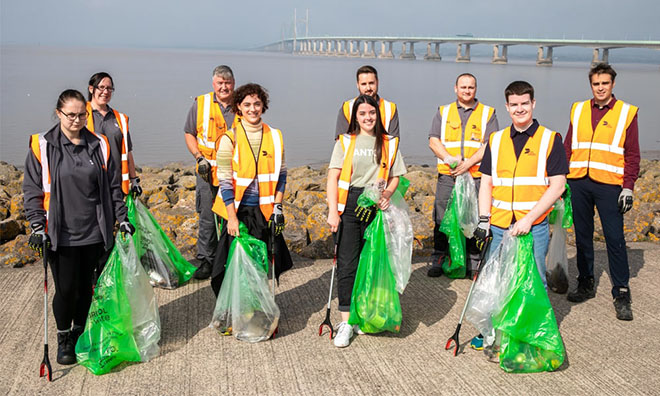 Not only that, you'll be part of a company that:
Is one of only seven packaging companies in the world to commit to the UN's Race to Zero, joining other High-Level Climate Champions spearheading the race to a cleaner, safer, healthier and more resilient world.
Is one of only 19 Strategic Partners of the Ellen MacArthur Foundation – the recognised global authority on the 'Circular Economy' – sharing ideas with other global businesses including Google, Unilever, Renault and the H&M Group.
Has launched its own Sustainability Strategy, committing us to meet the sustainability challenges facing our world today as well as those that will impact on future generations.
Choose your DS Smith team
We are a global packaging business, made up of three divisions: