How we are delivering a greener recycling solution for the city of Zurich
We are helping the city of Zurich in Switzerland meet its recycling targets and reduce CO2 by using a greener transport solution.

The city's paper and cardboard recycling (PfR) contract specifically required suppliers to deliver their service using 'a greener transport solution.' Our winning approach means around 8,000 tonnes of PfR will now be taken annually from Switzerland to our DS Smith Aschaffenburg paper mill in Germany using vehicles exclusively powered by Liquid Natural Gas (LNG).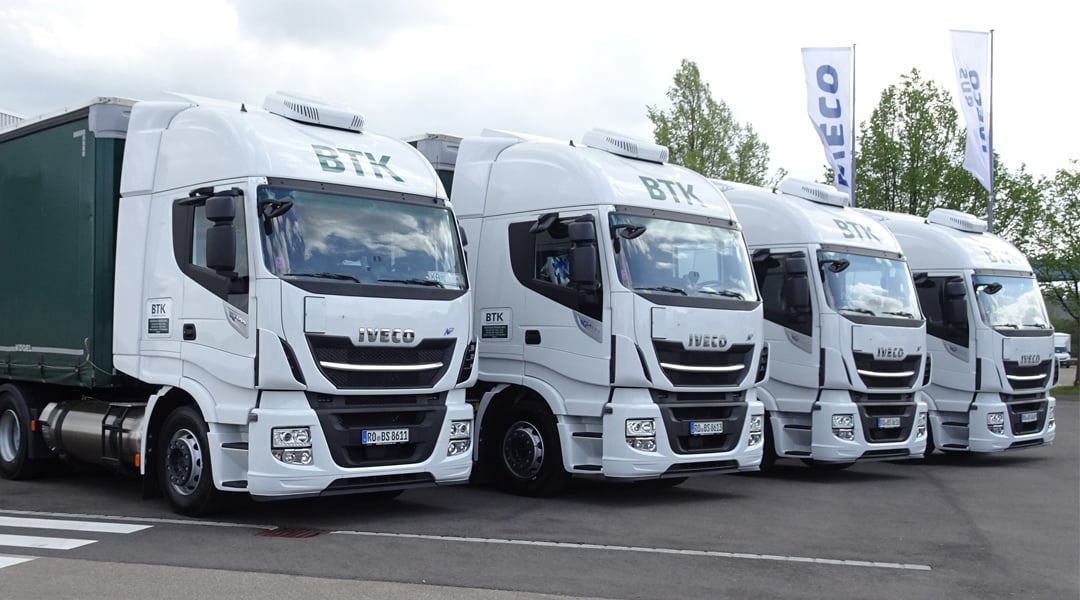 This will lead to a CO2 saving of 7.83% compared to diesel trucks. Annually we will be saving 8,687 kg CO2 for the customer which is equivalent to two cars off the road for one year.
To further cut emissions, reduce road miles and increase efficiency, the PfR will be collected by our local logistics partner, BTK Befrachtungs and Transportkontor GmbH, as a part of the circular route they are already making between Germany and Switzerland.
We're more than just a recycling company and we place significant value on supporting the communities we operate in. So we are delighted that we can further develop our relationship with our long-standing local logistics partner, BTK, whilst also helping the City of Zurich meet its sustainability goals.


— Andreas Koll, Head of Logistics in Germany at DS Smith
Zurich is frequently named as one of the most sustainable cities in the world and has previously being ranked top of the Sustainable Cities Index1. The city has drawn up a clear path to a more sustainable future, outlined in its comprehensive 'Zurich Strategies 2035' document. This includes confirmation of Zurich's continuing commitment to increasing its recycling rates and improving its air quality.
A local partnership making a global difference
As Europe's largest recycler for paper and cardboard, we manage around 6 million tonnes of materials per year – 1.7 million tonnes of which is processed in Germany alone. Located close to our own German Recycling headquarters in Raubling, we have been partnering with BTK for over 10 years because they share our ambitions to build a more sustainable world. Also because, wherever possible, we like to support the communities we work in.
10% of BTK's 158-strong fleet is powered by LNG. This has enabled them to make a commitment to reduce CO2 emissions by 20% by the end of 2022 and gain 'Lean and Green' recognition by the German government.
Making transport both sustainable and competitive is a core task of our industry. To achieve climate targets we need to test new technologies on real challenges, jointly with our customers. We are proud to be working with DS Smith and sharing the benefits of our LNG fleet. Our forward-thinking approach and shared commitment to sustainability make this a great partnership.


— Josef Heiß, Managing Director at BTK Befrachtungs- und Transportkontor GmbH
Breaking the diesel habit
The haulage and logistics industry has been dependent on diesel since the 1930s and this is a mindset we are eager to change.
We have reviewed and considered a number of alternative transport solutions for our Zurich recycling contract, from rail to electric. LNG proved to be the best solution due to a number of reasons, including cost and environmental advantages. As well as reducing CO2, LNG requires less storage space, and, because it is a more stable commodity, makes it easier to control costs.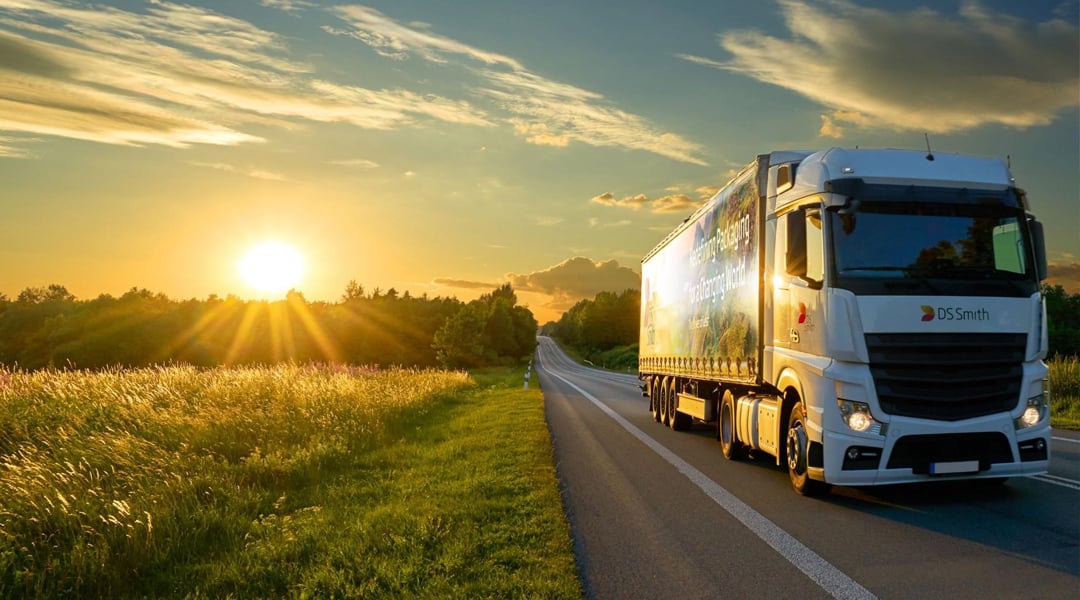 We are not stopping there
Sustainability is at the heart of everything we do and as part of our Now and Next Sustainability Strategy we are committed to taking 250,000 lorry journeys off the road by 2025 and reducing our own CO2e (carbon dioxide equivalent) emissions by 30% per tonne of production by 2030, against 2015 baseline.
In logistics this includes the careful selection of our transport partners, which is why environmental awareness and sustainability strategy are among our key selection criteria. We also focus strongly on our own transport plan optimisation, use of real-time visibility and shipment tracking to measure CO2, and last but not least, finding solutions using alternative fuel vehicles or other modes of transport such as rail and water-based transport solutions.
As logistics in DS Smith is integrated along the entire value chain, from the management of inbound raw materials from 5,000 suppliers to the end delivery of our finished products into 4,000 customers, each initiative like the cooperation between our Recycling Division in Germany and BTK has a much wider impact. DS Smith cooperates with BTK across Divisions helping to reduce the empty miles and also spread the benefits of LNG vehicles use on other projects.


— John Freer, Head of Group Logistics at DS Smith