End-to-End POS solutions on a global scale
With a global presence in more than 30 different countries, partnering with DS Smith makes it easier to scale up your POS solutions across multiple brands and markets. So you can deliver consistency, brand integrity and impact worldwide.

We will also help you simplify your process, ensure faster speeds to market and, ultimately, reduce your costs. What's more, we'll do all of this in the most sustainable way.
Grow your brand with our POS network
With over 1000 POS experts, 24 manufacturing plants and more than 500 global supplier partners in 95 countries, no one can match our experience, expertise and coverage.
We have strong local teams with extensive local market expertise and deep retailer knowledge ensuring the right solution.
We can scale up your solutions into regional and global POS campaigns for multiple markets, driving consistency and value.
We are one partner delivering end-to-end solutions across the full range of in-store materials.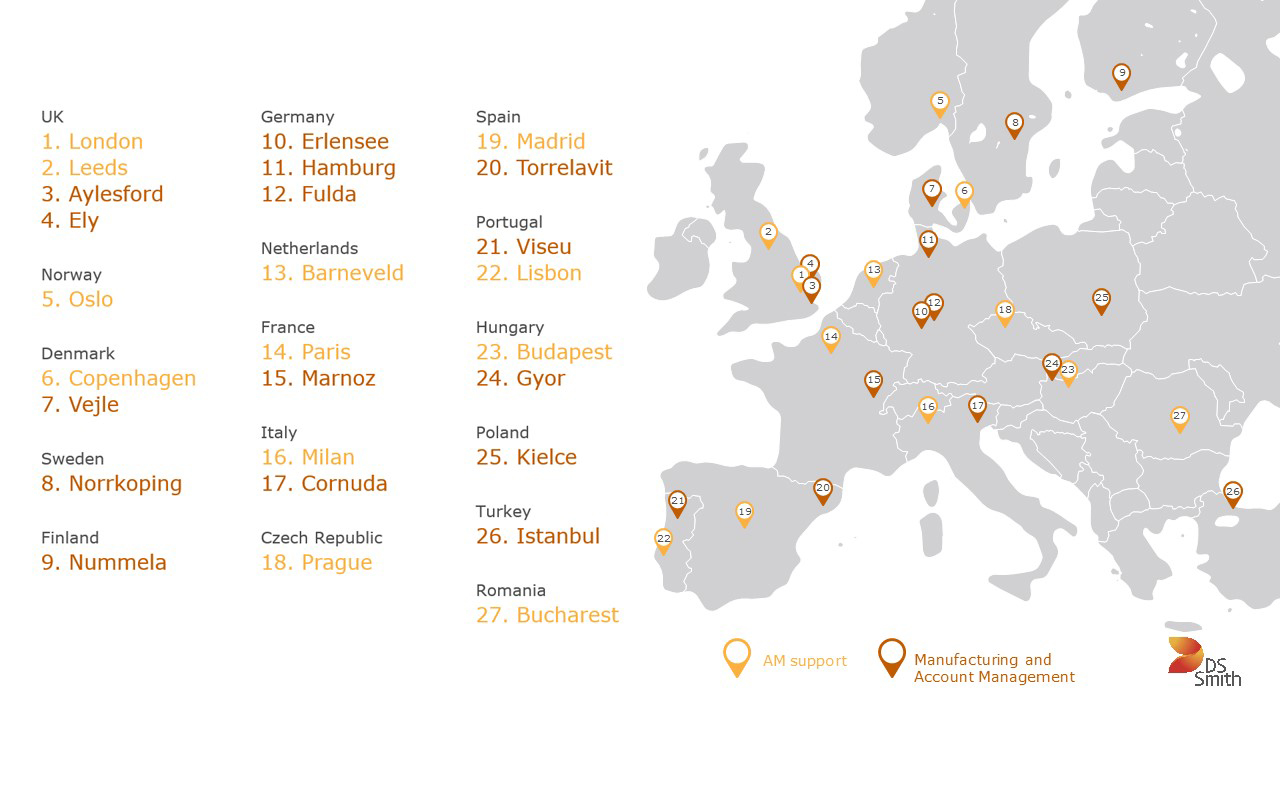 The perfect POS blend for the world's leading brands
We offer a blend of manufactured and sourced POS solutions for some of the biggest and best-known names in global retail.
Manufacturing - On-shelf and secondary POS materials:
2D and 3D POS solutions
Pre-filled and post-filled displays
Promotional POS
Sourcing - Procuring of all non-manufactured POS solutions:
Broader geographical scope
Product capability expanded to include semi-perm and perm POS solutions
Everything you need to stand out in-store
We can help you with deeper customer insights, smarter innovations and sustainable POS solutions, all deployed with speed, agility and scale. Contact us about your next campaign today.