Kemsley Mill Reject Processing Centre Case Study
DS Smith consistently promotes the need for a quality supply of fibre to our paper mills, and that the best methods for collecting clean paper and cardboard for recycling are those that limit resource contamination.
Broadly speaking, a contaminant is any non-paper and non-cardboard material that is present in a bale of paper fibre that has been presented for recycling. Contaminants are a persistent concern for reprocessors. Other recyclable streams can count as contaminants if they arise in bales of cardboard, because our paper mills can only make paper from paper.
Though DS Smith campaigns for separate collections of recyclable materials in a bid to cut down on contamination, the reality of papermaking is that there will often be a certain amount of contamination in any paper presented for recycling. A significant amount of the papers processed by Kemsley Mill are sourced through mixed collections, so DS Smith is committed to working with waste producers and the wider resources industry to improve the quality of all papers coming through commingled streams.
Kemsley Mill launched the Reject Processing Centre (RPC) in 2015 in order to improve the way that the mill handles contaminated material.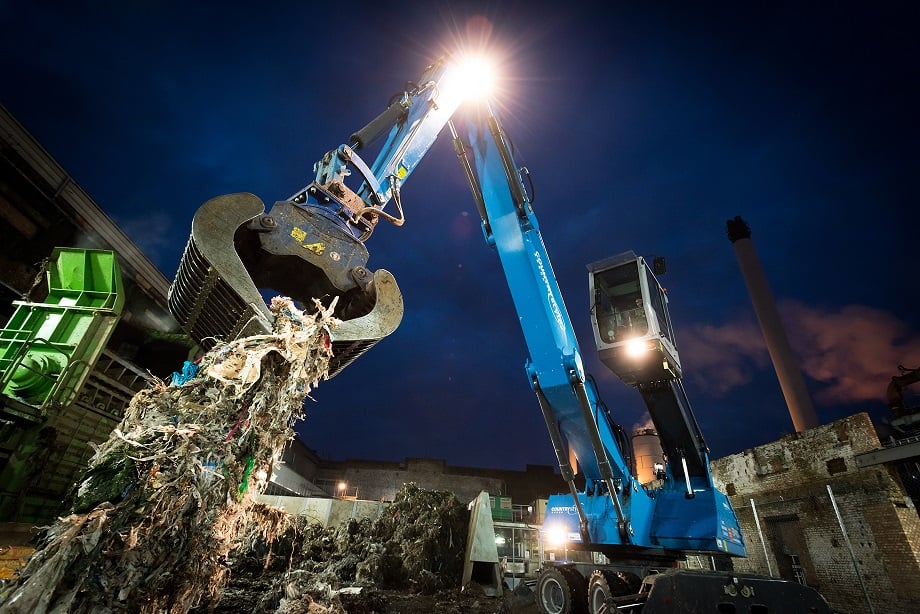 The Challenge
Many local authorities depend on collecting recyclables through a myriad of mixed collection schemes– meaning that recyclable streams are often combined when they are collected from residents' houses as 'mixed dry recycling'. These commingled collections often lead to a lower quality of recyclable materials, because the streams mix together in storage and transit. Paper, plastics, metals, and glass can be difficult to separate out after they have been mixed.
What that means for DS Smith is that if any non-paper material gets into our mill machinery, this can have a significant impact to production processes – and to our costs.
At the start of the paper recycling process, paper bales are dropped into a vat full of hot water, called a 'pulper'. This ensures that the paper fibres float in suspension in hot water, which enables the removal of any remaining non-fibre contaminants. Baling wire, plastics, and other contaminants are extracted from the mill's pulping machinery with a 'ragger rope', leading to the name of one of the mill's main by-products, 'ragger'.
Ragger and 'light rejects' – large quantities of plastics that float in the pulper's blend of hot water and paper fibre – are the two key streams of contamination handled by the RPC.
Even after quality checks, contaminants can make their way into our pulper. The pulper is the first point of reprocessing bales into paper, and it is where cardboard is 'pulped' into a mixture of paper and water – a 'fibre suspension'. So when contaminants are removed from the pulper, the by-product will take useable paper fibres with it in the water that is pulled out at the same time as the contaminants, reducing the mill's production capacity.
The Solution
The RPC was developed to find a solution to the increase in contaminated materials arriving at Kemsley Mill for reprocessing. The RPC allows the mill to extract fibre and metal from contaminants, but also ensures that the individual waste streams can be sent for recycling.
If the material cannot be recycled, it is sent to on-site energy recovery facilities, where the steam is used for the mill's 24-hour papermaking operations.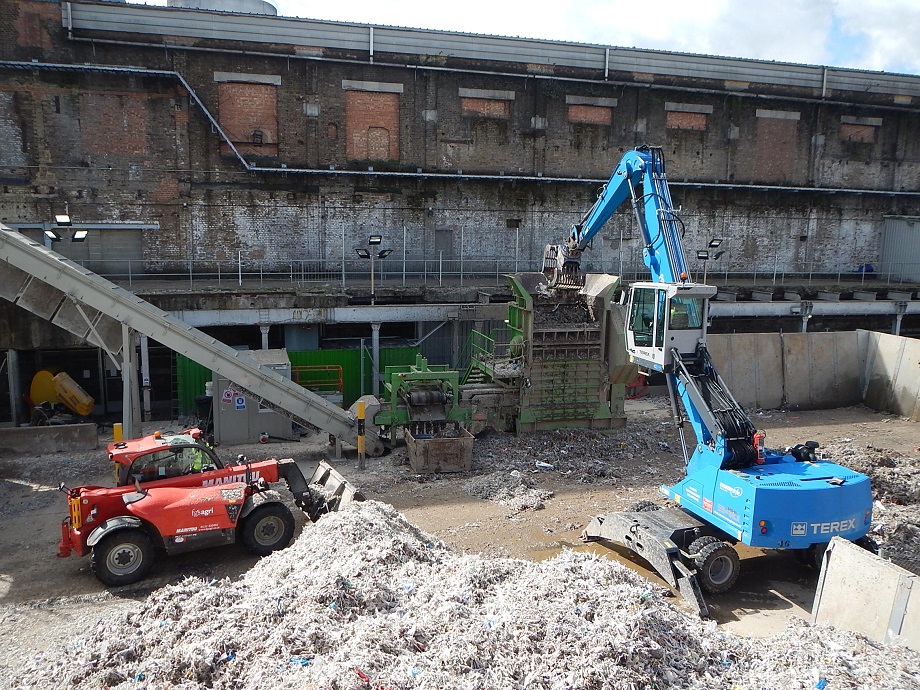 The Benefits
The RPC has had a range of benefits to Kemsley's papermaking production, as well as to its waste management, allowing Kemsley to reprocess its own by-products on-site. The ragger and light rejects are separated into individual material streams and handled through the following facilities:
Plastics that might otherwise become waste are diverted from landfill to Kemsley's on-site energy recovery plants, where they are turned into the steam that fuels the mill machinery.
All metal is extracted and sent for recycling.
Usable fibre is sent back into the papermaking processes in the mill.
In the first six months of its operation, in 2015, the Reject Processing Centre diverted 12,400 tonnes from landfill by sending all materials from the ragger to be recycled. This also benefited the mill by £500,000 in sales of recyclable material extracted from the pulper.
Plastic contamination, known as 'light rejects' in the mill systems, has increased significantly since 2015, in line with Kemsley sourcing more material from mixed collections. In 2017 alone, light rejects have increased by 50%, so the RPC is more important to Kemsley's efficiency than ever.
As well as benefiting by recycling and recovering contaminants from the paper, the useable paper fibres that are extracted alongside the ragger and light rejects is separated and sent back into the mill, ensuring that production remains as efficient as possible.