Lower costs
The mandrel concept allows you to reduce your packaging board grades and surfaces. But we think outside the box. We also work on reducing the overall packaging costs.

Reduction of materials at source
The packaging weight can be reduced by up to 50%* by improving vertical compression resistance via :
Mandrel forming, which guarantees perfect and consistent case squaring and reduces packaging variability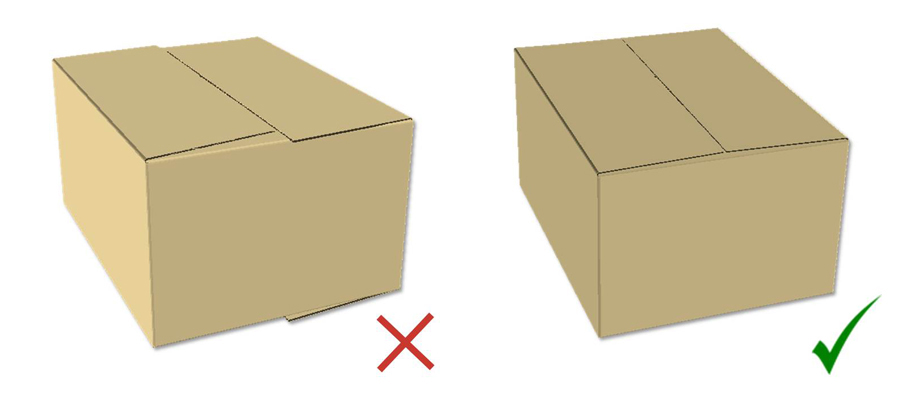 New case geometries (6 edges, 8 edges, etc.)
Centring devices system exclusively formed on our machines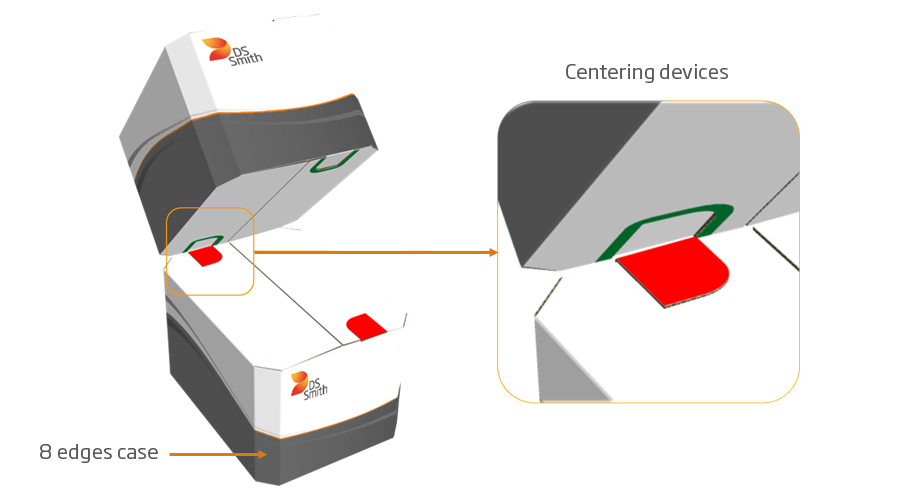 *Depending on design, papers used, printing and type of fluting
Cardboard surface optimization thanks to the new case geometry possibilities offered by our machines.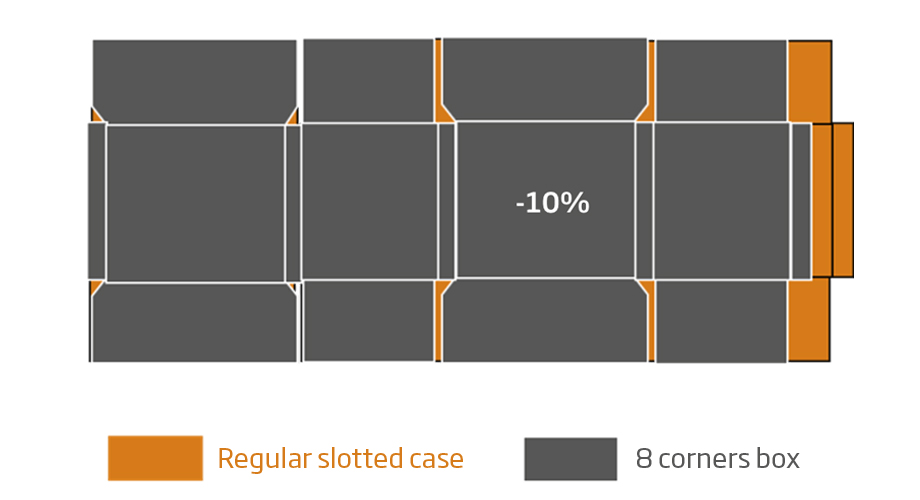 Mandrel technology is an extension of the PACE program, developed by the DS Smith Group. The purpose of this program is to fully control the box manufacturing process in order to guarantee packaging performance while using as little material as possible. Thanks to the mandrel, this performance is preserved during the forming step, so the safety margins can be reduced to the minimum.
Packaging lines optimisation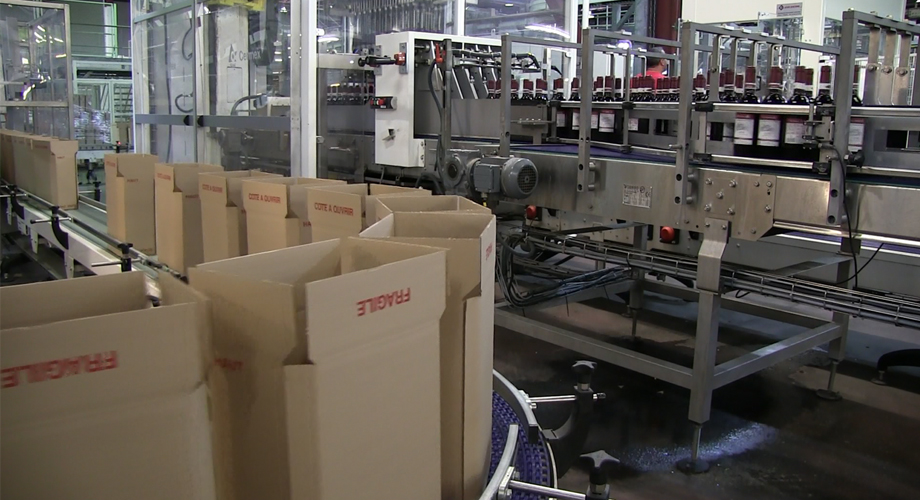 High-speed packaging for better productivity
Quick format changes
Low maintenance costs
Optimised energy consumption
Reduced logistic costs
Cardboard die-cuts are delivered flat to your factories in order to reduce your upstream transport and storage costs: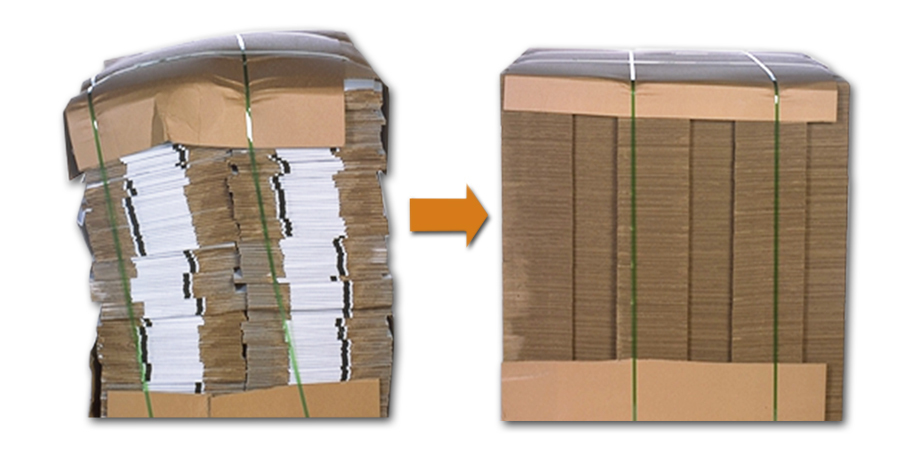 New case geometries available on our machines optimise the filling rate of your pallets, resulting in reduced downstream transport and storage costs: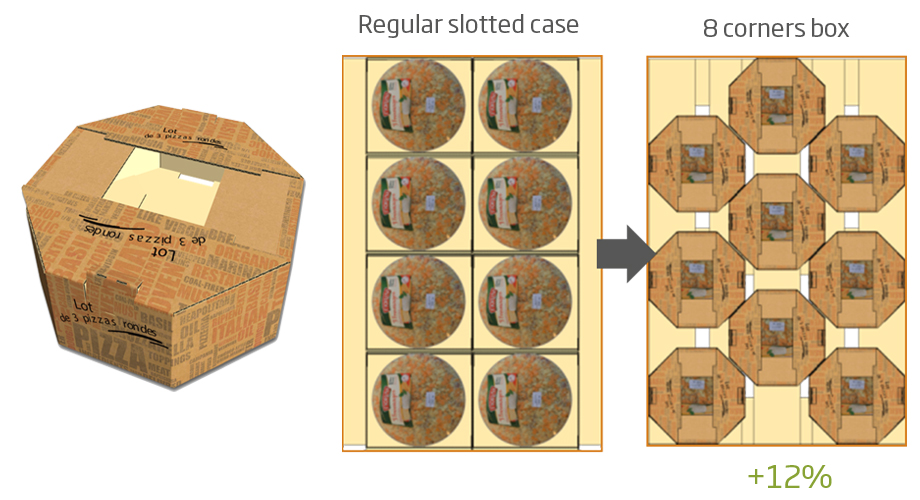 A range of case centering devices, exclusively formed on our machines, allows a reduction in safety factors and breakages thanks to the perfect stability of the pallets
Thanks to stability gains the cost of palletisation accessories (angles, film, etc.) can be reduced
Reduction in repacking costs
The flexibility of our mandrel case formers allows you to form multi-format, mono or multi-piece packaging with the same machine. You can adapt the packaging to the different distribution lines and you don't need repacking steps :