Simply the best - learning from top global businesses
What do Apple and Mercedes-Benz have in common? Not only are they internationally-renowned brands that evoke zeal and passion in their followers, but they are also giants in their fields, innovative employers and they challenge industry expectations at every turn. So what can other companies learn from these global powerhouses and how can they use this insight to become leaders in their own sectors?
Unhappy with mediocrity
A key characteristic of all leading businesses is that they never rest on their laurels. They are not happy with the status quo but want to see improvement in every process and part of their offering. They are always pushing boundaries and looking for better ways to do things, challenging the way they deliver for their customers. They are not happy with mediocre, they want excellence.
An example of this is Apple's product line. Apple hasn't really invented new products - its three biggest launches in the past decade, the iPod, iPhone and iPad, have all been updated versions of products that already existed but weren't making the most of their potential. What Apple does brilliantly and better than anyone else, is ground-breaking design. It matches strong technology with the finest design elements. Apple doesn't always do things first but they are known for doing them better.
Similarly, Mercedes-Benz, one of the most recognised automotive brands in the world, is totally committed to excellence. Its slogan "the best or nothing" originated with its founder, Gottlieb Daimler, and has provided a clear vision for the company over the last 120 years. Joachim Schmidt, executive vice president-sales and marketing for Mercedes-Benz explained "Our customers expect nothing less than technological leadership. For us, that means we want to deliver the very best in all areas – be that in research and development, production, sales, service and aftermarket business or in purchasing."
One unique element of the AMG range (the high performance division of Mercedes-Benz) is that its engines are hand built, using a "one man, one engine" philosophy. To signify this, each AMG engine builder stamps the engines they produce with an engraved plaque depicting their signature. There are only around 50 AMG engineers in the world. As well as meticulous engineering, Mercedes-Benz aims to continually innovate and "make history". It has achieved a stream of firsts in safety, performance and driver comfort – for example, it was the first to incorporate rigorous crash testing of its cars as well as an Antilock Braking System (ABS) which helps drivers retain steering control even when they brake heavily. As another of its original founders describes, "the love of inventing never dies."
Courageous problem solving
In addition, all leading companies are passionate about problem solving and are keen to identify things that are affecting their customers and resolve them, even if that means admitting that all is not perfect with the current offering. This takes courage but it is what gets a business noticed.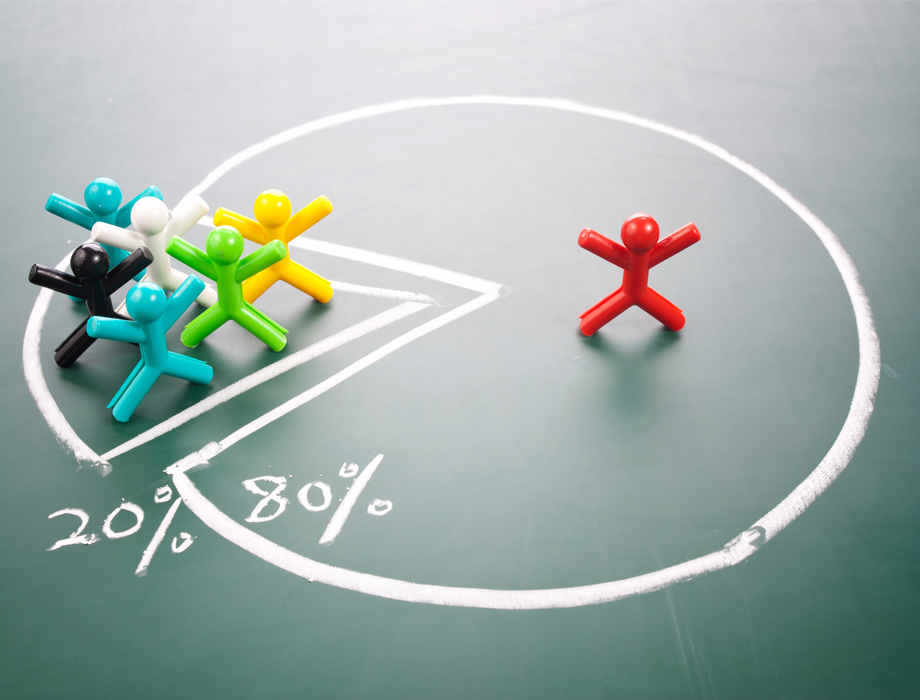 At DS Smith we want to lead our industry in a similar way. We are passionate about making the perfect box every time and minimising variation in our processes, to ensure our products are highly consistent. We clearly understand the impact our products have on our customers' production efficiency and the important role that packaging plays in their supply chain. We have introduced PACE, an operational platform which aims to fully control the board and pack manufacturing process. This ensures we improve packaging performance, whilst using the least amount of fibre and materials necessary. PACE is an integral part of everything we do and helps us ensure our Customer's packs meet their exacting requirements every time. We demand consistent quality of paper from our suppliers and set global performance specifications that are above the market norms for this material. Uniquely, in real time, we are able to measure our product performance at every step during production to ensure we meet our Customers specifications. This capability has been developed over several years, and has involved significant investment in patented technology, data collection and employee training. For DS Smith the PACE platform is cultural, it's embedded in our business and is owned by our people to ensure consistent quality.
Putting your money where your mouth is
Being willing to invest in new technology, even though you know that almost as soon as you do, it will become dated, is a sign of leadership. Top companies put money behind projects even though they know they might not work or that their peers may hijack the innovation. They are not afraid of trying things and potentially making mistakes.
The passion, excellence and spirit of the likes of Apple, Google and Mercedes is definitely transferable and relevant to any business in any sector. Adopting their mind-set can enable you to do wonderful things for your customers, overcoming industry challenges and setting new standards. And who knows, one day we may be writing articles about how you changed the industry you operate in!
By Mark Dewhurst, Operations Director at DS Smith, UK Packaging Division.