DS Smith shows how to reduce void fill, damage and development time at Deliver #2
DS Smith presented TWO industry breakthroughs, DISCS™and Made2fit, at Deliver #2 in Berlin that promise to take e-commerce packaging to the next level. Deliver #2 is the leading conference for the e-logistics industry – bringing together online platforms, retailers, logistics providers and packaging experts.

DISCS™ has been under careful development within DS Smith for some time and offers retailers one of the rarest commodities in business – peace of mind. DISCS™ is named after the different types of testing (Drop, Impact, Shock, Crush, Shake) the patented system consists of five pieces of equipment, each replicating a part of the product journey and therefore providing real world testing.
This robust, standardised and thorough testing protocol ensures the right level of packaging performance with no more material than necessary and reduces development time from 4 weeks to 48 hours. This is crucial in the fast-moving world of e-commerce where there can be up to 50 touchpoints before a package arrives at the end consumer – that compares to as few as five touchpoints for a regular retail supply cycle.
The other star of the show was Made2fit. Shipping air and void fill plague the world of e-commerce adding extra costs for absolutely no benefit. Now, with the manual and automatic versions of Made2fit e-retailers can safely and securely ship their products in packaging tailor made for their product. The implications are huge: drastically lower transport costs, much better environmental performance in terms of CO2 and packaging waste, less void fill to buy and happier customers!
Deliver #2 continues to grow as the cornerstone event for e-commerce & logistics in Europe. This year there were 450 attendees (+25% vs last year) and more than 250 e-retail leaders (+50% vs last year) with 2.5 more retailers than service providers (vs a ratio of 2 last year).



Isabel Rocher, our e-commerce guru, stole the show with her provocatively titled presentation, e-commerce: The Road to Extinction? In her presentation she outlined why packaging designed for e-commerce is necessary for today but in the future where retail is a seamless experience online and off, omnichannel packaging will be the only way to stay ahead of the trends.
Finally, DS Smith also won a key award for sustainability recognising the highest code of ethics in environment, gender balance, social inclusion and contribution to stakeholders.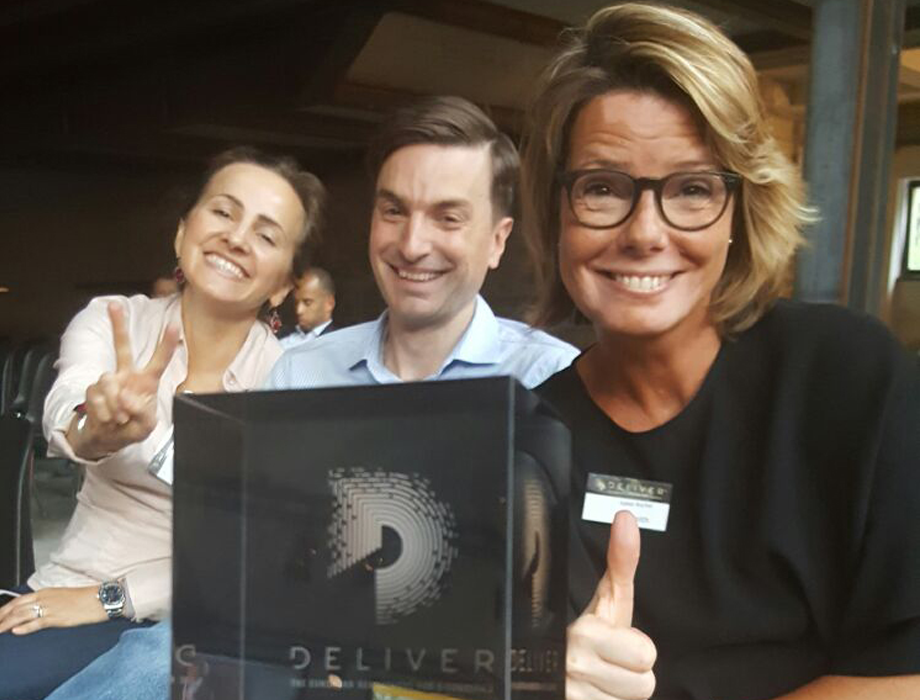 Deliver #2 certainly delivered in Berlin and we are already looking forward to next year's event.