Sustainability LIVE London
Wouter van Tol, our Head of Sustainability and Community Affairs, is leading a discussion about Circularity and Carbon at the Sustainability LIVE London on September 7th.

Sustainability LIVE London gathers leading voices to discuss the biggest and most innovative ideas to drive the conversation on the future of Sustainability, ESG, Net Zero, and DE&I.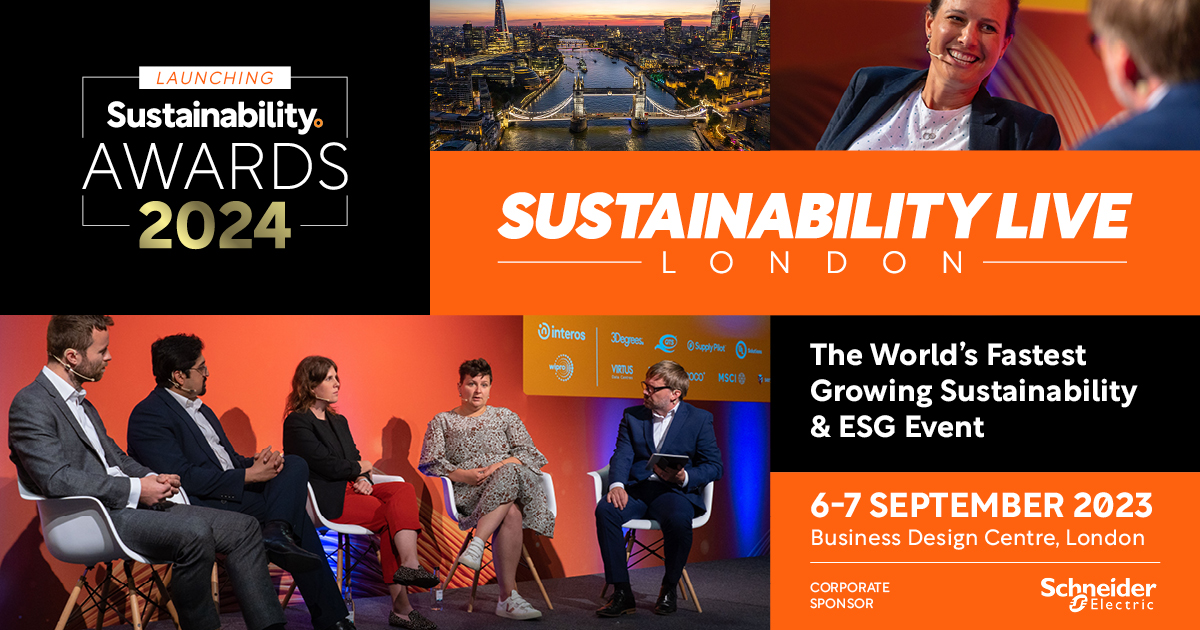 Circularity & Carbon
The challenges we're facing as a society are hard to ignore and climate change is impacting people all over the world. Reducing carbon emissions is critical but so is ensuring we keep finite resources in circulation for as long as possible. These issues cannot be addressed in isolation.
It's clear that the fight against climate change requires not just transition to renewable energy, but that we address how we make and use things in our everyday lives – moving to the circular economy.
Transitioning to a circular economy enables us to achieve more from less and limits the impacts of climate change. At DS Smith, the circular nature of our business is already serving as the gateway to the circular economy for our customers as we support their changing needs, sustainability goals, and the growing demand for sustainable packaging. As a sustainable replacement to single-use and problem plastic packaging, we believe corrugated packaging offers a huge opportunity to accelerate this transition.
We have a responsibility to lead the transition to a circular economy, but also know it will not be achieved by any organisation acting alone. Collaboration and knowledge sharing is critical to shaping the future, so we also participate in important policy debates on decarbonisation of heat, reusable and single-use packaging, and extended producer responsibility to lend our expertise.
Join Wouter at Sustainability LIVE London to bust some sustainability myths and answer burning questions about Circularity & Carbon.