Building a brighter future with Bat'Ipac
Together with building specialist Bat'Ipac, we have made cardboard houses a reality in France.

During the ten-year partnership, we have supported the development of more than one hundred new homes. Corrugated sheets form the basis of an innovative new substitute for regular building material.
Founder of Bat'Ipac, Mr Alain Marboeuf, saw a gap in the market to use corrugated cardboard in place of traditional material when building new houses. After seven years of perfecting the product and securing the necessary insurance, the first house was finished west of Paris in 2012. Since then, the partnership built a further one hundred houses across France.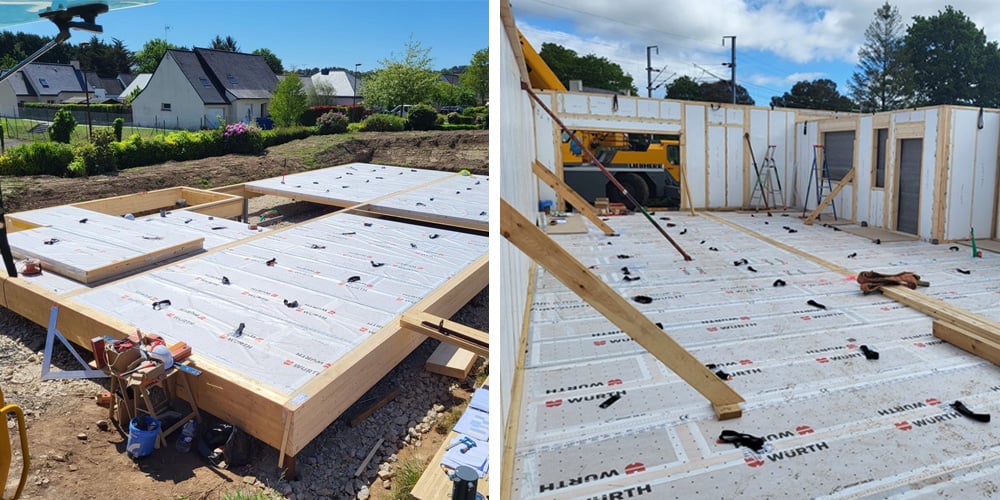 One of the main benefits of using corrugated cardboard is that it provides house insulation in all seasons. Whereas normal insulation will keep a house warm in winter, it doesn't often sufficiently keep a house cool in the summer months.
By taking the corrugated cardboard and layering it multiple times, we have discovered that the material is also extremely soundproof, providing another great benefit for housebuilders and homeowners.
IPAC® is a renewable, 100% recyclable, high-performance construction material made from recycled cardboard. It is used to form the walls, roof, floors and distribution partitions of all types of buildings.

According to the European Commission, buildings in the EU are responsible for 40% of our energy consumption and 36% of greenhouse gas emissions. This innovative solution could be key in helping the building sector achieve climate neutrality by 2050 while sourcing renewable and fully recyclable materials.
The use of the corrugated cardboard we provide is the most interesting option for a sustainable building. It's been a brilliant opportunity working with Bat'Ipac and we're excited for what the future holds.