Recycling Technology Innovations Revealed
Everyone knows that the future of recycling is ever-changing. However, there are many exciting developments in recycling technology that you may not be aware of.


The EU Circular Economy Package has very clear recycling targets for its members states, including a recycling rate of 65% for packaging by 2025 and no more than 10% of municipal waste deposited in landfill. To support this, better recycling technology is clearly required.
Technology, however, doesn't need to be grandiose: even small refinements to existing processes can achieve better results.
Below are some of the most exciting recycling technologies being developed, including some of our own investments in this area.
Digitalisation
The digitalisation of recycling systems is needed for recycling and waste management to keep up with demand. Data and information need to be legible and impactful for companies to make positive changes, and by integrating digitalisation and data platforms it ensures that companies have enough information to make the right decisions relating to their recycling.
We are currently working with IBM to explore the use of image recognition to identify contaminates in recycling that can hinder the recycling process. We are also harnessing Near Infra-Red scanners (NIR) to tackle plastic contamination in recycling. First trialled in our mills in the UK and Italy, NIR is now being rolled out across our European mill network and can identify quantities of plastic in paper and cardboard collected for recycling even before the paper is unloaded at our mills.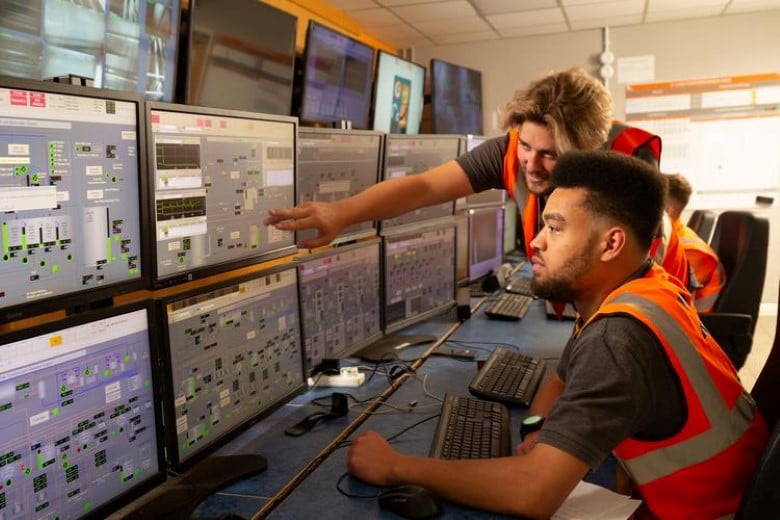 In recent years our Kemsley Paper Mill – the largest recycled paper mill in the UK – measured enough plastic contamination in paper and cardboard materials bound for recycling to fill up to 4.8 million black bin bags.
This stark figure reveals the scale of the issue of rogue plastic and further highlights the importance of digital quality controls across the recycling industry.
We must include people too
At DS Smith our people are key to our success, so it's disappointing to see so many businesses failing to view HR, Environment & Sustainability or Health & Safety as an opportunity for digital solutions. We believe new technology is already adding value throughout our organisation and improving our employee, customers, and stakeholder experience.
We also believe the digital confidence of younger employees needs to be harnessed and we predict a further acceleration of digital adoption as our new recruits develop their careers and move into increasingly influential positions within DS Smith.
Reducing Contamination
For recycling to evolve, more must be done to proactively deal with contamination . Contaminants in recycling streams lead to more waste, potentially undermining the feasibility of some recycling processes.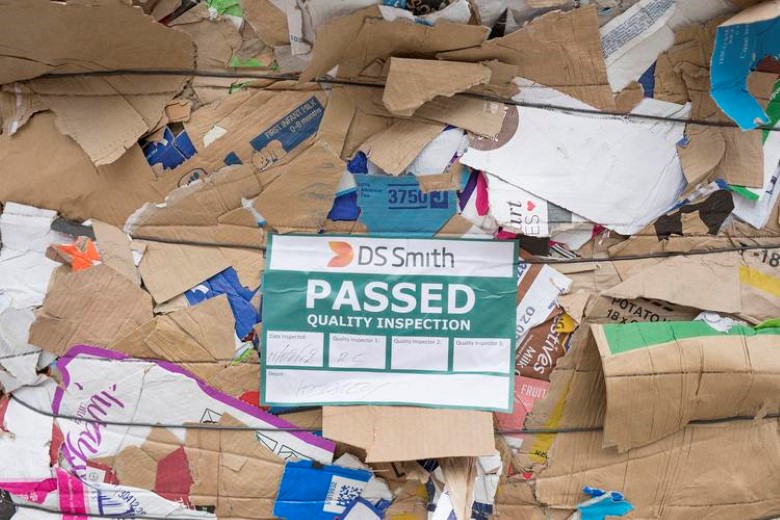 Recently we installed an award-winning paper and plastic fibre reject separation plant at our Lucca Paper Mill in Italy. With this technology rejected paper fibres can be separated from contaminants and put back into the papermaking process, meaning that an extra 2,500 tonnes of paper fibres a year can be used to make paper products. Rolling out similar technologies across all our mills will provide the capability to recover over 50,000 tonnes of paper fibres that would have otherwise been too heavily contaminated to be recycled.
We are constantly measuring and monitoring production to provide our customers with the quality assurance they need. We have developed considerable in-house knowledge and technical expertise on the detailed measurement and analysis of recycled fibres in real-time to better control final paper properties. Advanced data analytics, high-speed image analysis and Machine Learning, for example, are all used to better inform the papermaking process and to further optimise product consistency and performance.
Traceability- The Closed-Loop Model: The Real Future of Recycling?
Closed-loop recycling is a process where waste - or resource as we prefer to call it - is collected, recycled, and then used again to make the product it came from.
To achieve true closed loop recycling, investment in technology is a must, but also requires collaboration right through the supply chain. That's why we've developed a fully auditable and traceable closed-loop model for our customers.
The real future of recycling goes beyond technology – it requires a fundamental change in how we view waste.
Futureproof, Innovative Recycling
Partnering with DS Smith doesn't just mean sorting out your waste, packaging, and recycling now. It means partnering to deliver solutions that will evolve and last for the long term.