High tech, photo solutions for global e-commerce packed without plastic
E-commerce packaging designed by DS Smith, leading supplier of sustainable packaging, for Orbitvu, an international technology company, replaced plastic and non-recyclable materials with corrugated elements and reduced packaging cost by 20%.

Sustainability in high-tech world
Orbitvu creates innovative photo solutions for e-tailers. Its devices help to create millions of photos, 360° presentations and product videos for hundreds of companies around the world every year. Developing new products, the company is considering future needs of e-commerce and planet safety. That is why they are looking for the best packaging solutions. It must guarantee the safe transport of fragile devices and meet the highest sustainability standards.
In this project, the challenge was to safely pack fragile, high-value equipment, without plastic elements and to build a positive customer experience. DS Smith's priority is to help customers to use packaging that is created for the Circular Economy. It was a great opportunity to propose a solution that was 100% recyclable, optimized for the supply chain, and made of recycled materials.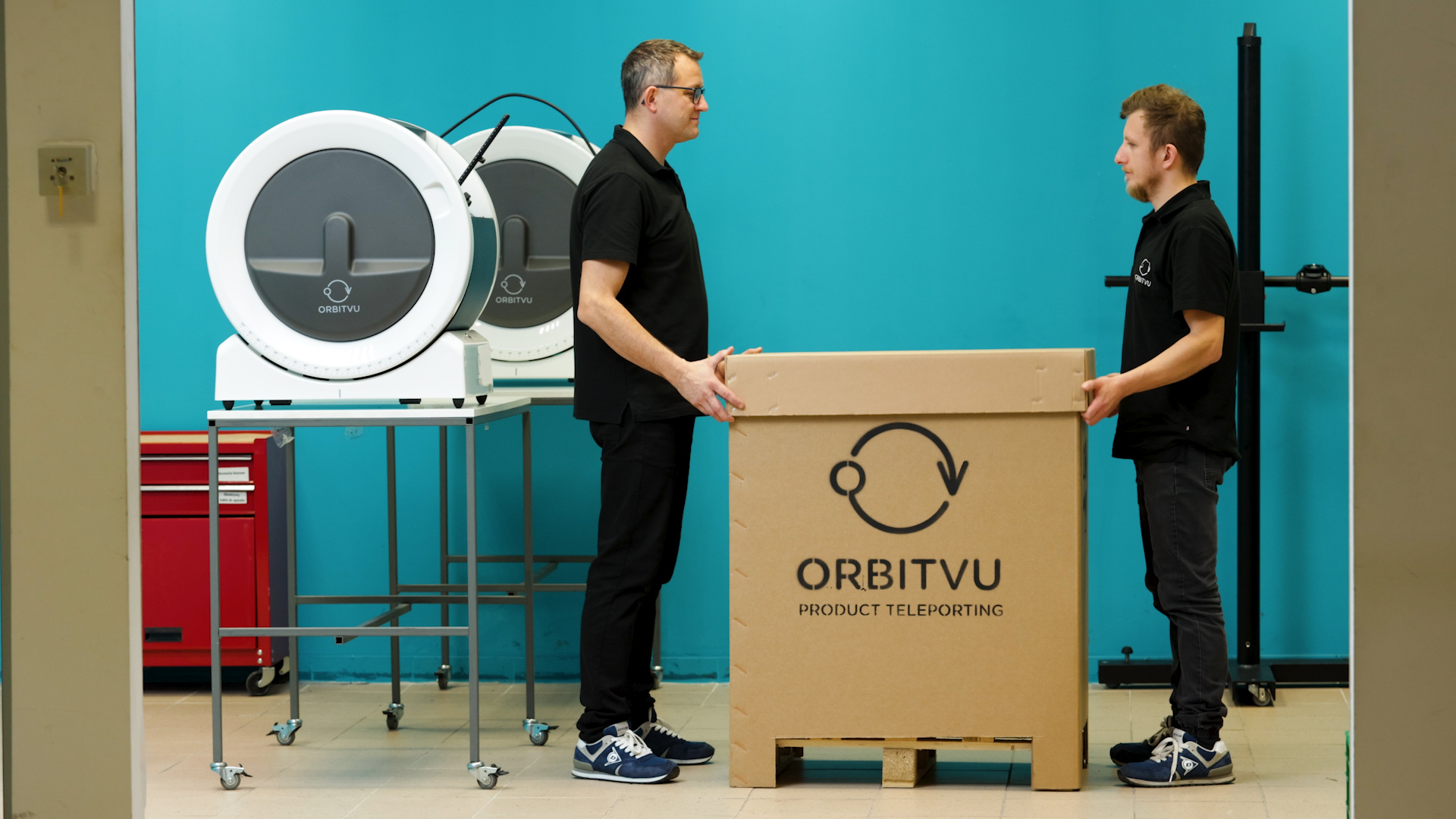 Circularity enhances great unboxing experience
DS Smith's solution consists of several elements that ensure safety and perfect fit of the packaging to the individual parts of the product. This Circular Ready packaging protects Orbitvu valuable products very well. It is also cost effective. Packaging costs were reduced by 20 percent. It's also important that DS Smith eliminated 190 m2 of plastic needed for previously used packaging.
"There are multiple benefits for our customers: first of all, a very good unboxing experience. Set of accessories and product information are arranged in an aesthetically pleasing way. Packaging disposal is much easier" – explained Grzegorz Garczarczyk, Logistics Specialist at ORBITVU – "It's easier for us to fit more devices in one delivery and lower our CO2 emission at the same time" - he added.
How circular is your packaging?
"We can help our customers become Circular Ready by designing more sustainable packaging solutions and reaching their environmental goals." - said Artur Popczyk, Customer Service Centers Director at DS Smith. - "We use Circular Design Metrics to give our customers exact information on how sustainable their packaging is. Together with Orbitvu, we managed to deliver a solution that is much better optimized for supply chain, 100% recyclable, 100% planet safe and made in 100% of renewable source."
DS Smith's plastic replacement work is underpinned by its £100 million Circular Economy R&D programme to support the company's pledge to offer all its customers 100% recyclable packaging within the next two years and for all its packaging to be recycled or reused by 2030.