DS Smith responds to consumer concerns by developing 100% recyclable packaging for coffee machines.
Sustainable packaging continues to be a priority for consumers.

More than 40% say it is important for their purchases to be packaged in recyclable material. And over 30% have stopped buying from certain brands due to their continued use of unsustainable packaging.
In response to this growing consumer trend, DS Smith together with a well-known coffee machine producer developed a 100% recyclable packaging solution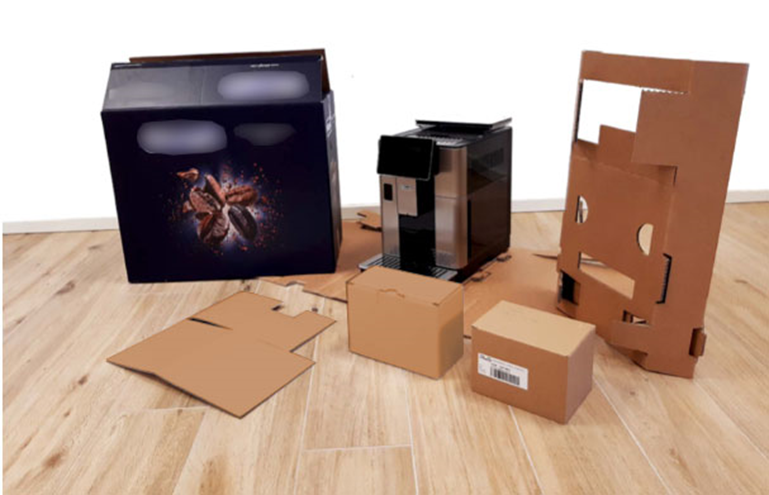 Solution
The main focus of the project was to replace the foam buffers in the current packaging with cardboard ones. The new solution still ensures the coffee machine is well protected and the packaging passes the drop test with flying colors.
Benefits
The new solution has increased assembly line production speed. The packaging is easy to fold and very intuitive to use. Above all, it makes the coffee machine very easy to pack.
As the new packaging is 100% recyclable, it meets consumer requirements when it comes to sustainability. In addition, it offers an improved opening experience and creates a real Wow effect.