Schools Celebrate Success of DS Smith Young Recyclers Scheme
Schools across Kent County Council in the UK have successfully completed a new 10-week recycling pilot scheme to encourage future generations to look after the planet.

The DS Smith Young Recyclers Scheme partnered with five primary schools to help children between the ages of 3 and 11 understand the circular economy, and how everyone, including children, can start making a difference to the environment around us.
The schools which participated are Sunnybank Primary School, Lower Halstow Primary School, Teynham Parochial Church of England School, Thames View Primary School and Thistle Hill Academy in Kent.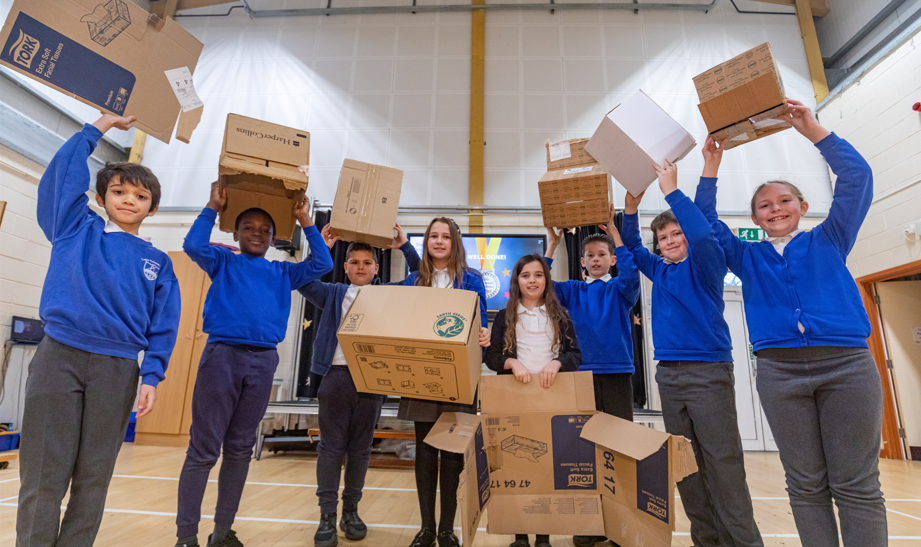 Over a tonne of cardboard collected
Eye catching 'Zero Hero' recycling boxes were created and delivered to the schools, where pupils filled these boxes with cardboard from their homes during the period of the pilot scheme. A weekly collection took place from schools, with all the cardboard collected going straight to DS Smith's flagship mill in Kemsley, Kent, ready to be turned back into packaging. Kemsley Mill is the largest recovered paper mill in the UK, which produces around 840,000 tonnes of finished paper each year. Together the schools collected an impressive tonne of cardboard.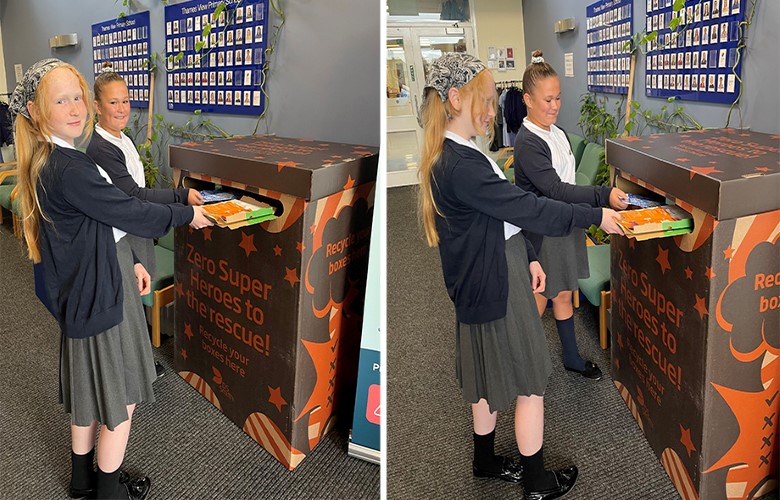 Showing our thanks for participating
The initiative also provided supporting materials and lesson plans to explain more about the circular economy, and each school that took part awarded a £200 prize to go towards a purchase of their choice for each school.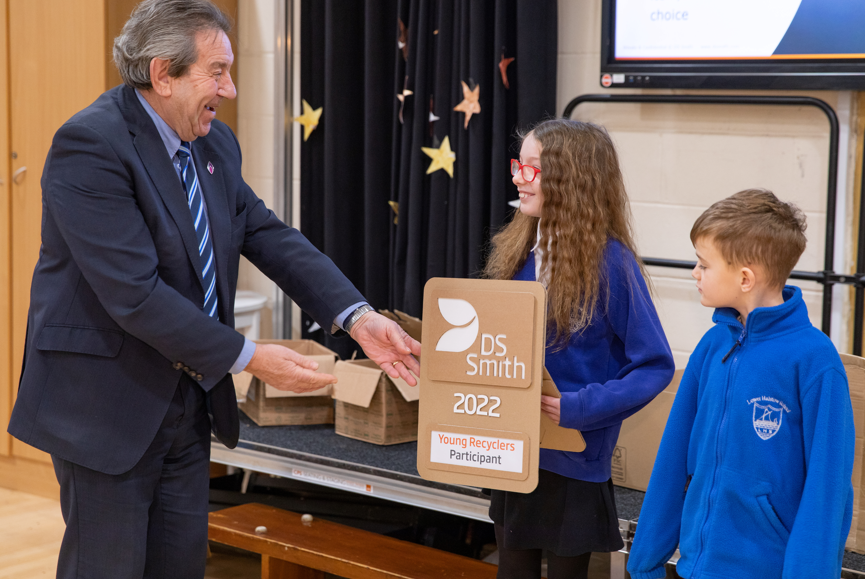 School assemblies were also offered by DS Smith, to engage directly with the children and to thank them for their participation.
The school that collected the most cardboard, Teynham Parochial Church of England School, was awarded an additional prize of £1000 to be used to fund a bio-diversity project at the school.
MP Visit at School Assembly
To mark the completion of the trial, students at Lower Halstow Primary School celebrated the success of the pilot with an assembly attended by Gordon Henderson, MP for Sittingbourne and Sheppey, who showed his support for the Young Recyclers scheme.
As part of the assembly, pupils learned more about the circular economy and protecting natural resources through DS Smith's Let's Go Circular! lesson, adapted for a younger audience. The lesson plan was recently launched at the COP26 climate conference and is designed to help teachers engage their students on the circular economy.
I was delighted to visit Lower Halstow Primary to see DS Smith's Young Recyclers pilot scheme and Let's Go Circular lesson plan in action. It is great to see schools and businesses working together to engage local children in recycling and the circular economy
The children have thoroughly enjoyed the activities and Lower Halstow Primary School is proud to have been part of the pilot, which – together with the Let's Go Circular! lesson – has been a useful tool in teaching about these important topics in a fun way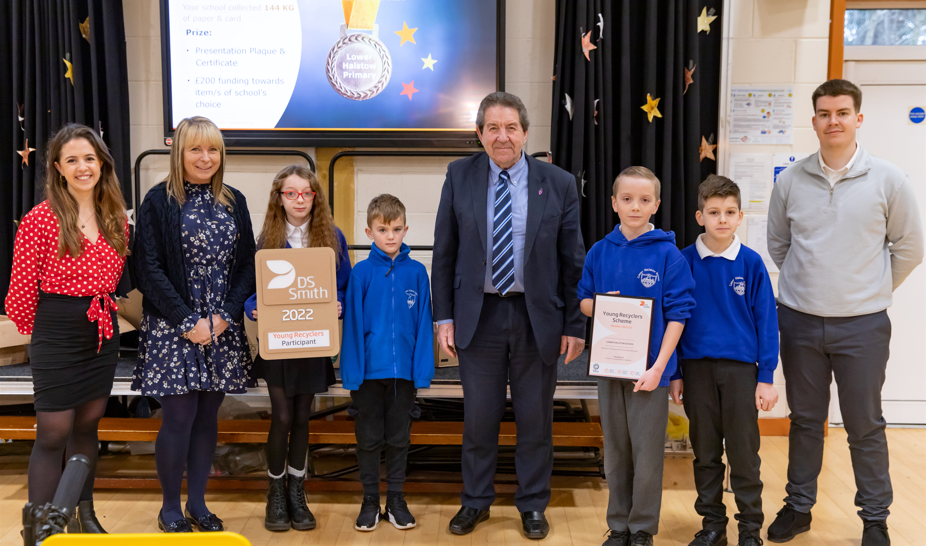 How the scheme started
The Young Recyclers Scheme took fruition following a project with Cardiff Metropolitan University, where the next generation of product designers were challenged to re-think 'The Last Mile of e-commerce Delivery'.
We want to lead the way towards a circular economy, through educating our people, our industry and the next generation. We are delighted that the children were involved in this project, and that they've seen that little steps can make a big difference.
Toby Edmunds, who created the Young Recyclers concept, has since joined the team at DS Smith and has seen the idea become reality.
As e-commerce demands continually grow, finding practical, sustainable packaging solutions to keep pace is going to take leadership, new partnerships, and new thinking, and we're proud that our Young Recyclers Scheme was such as success with the pupils.
This is just one of many pilots DS Smith are investing in to support the recycling of e-commerce packaging.