Enhancing our environment around Kemsley Mill
Protecting and enhancing the environments in which we operate is one of the major goals in our Now and Next Sustainability Strategy.

By 2025 we will launch 100 biodiversity projects across Europe and North America, including a growing number of site-led initiatives from our Kemsley Mill, the largest recovered fibre-based paper operation in the UK with an annual production capacity of over 830,000 tonnes.
Preparing for nesting season
With sustainability at the heart of DS Smith, the team at Kemsley Mill are continually looking for ways to reduce and reuse materials, with the idea of reusing old safety boots to transform them into birdhouses. The boots were donated by the team at DS Smith, and the birdhouses were then installed on the outer edge of the mill ready for the nesting season in March.
Due to the high number of boots donated, additional boots were given to Kris Staples, the park ranger at Milton Creek Country Park, the closest green space to the mill, to turn into bird boxes too.
We already have an array of initiatives to support our locality and, by making the area more attractive to wildlife it is even more environmentally friendly than before. I'm hoping that our nesting boxes encourage additional wildlife to the region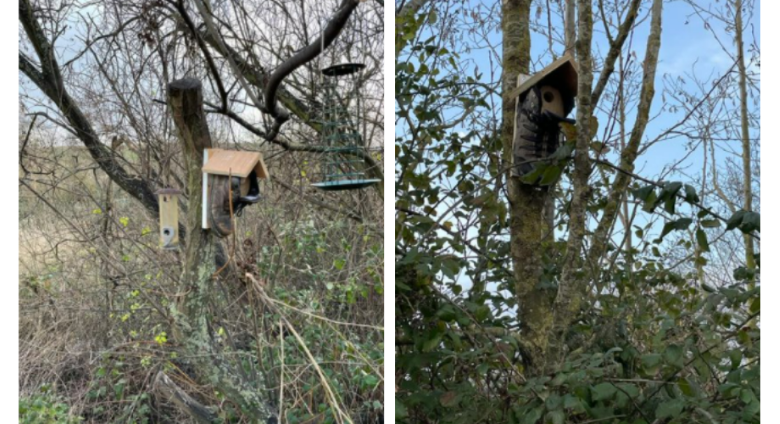 I'm extremely proud of the ongoing commitment from my colleagues to enhance biodiversity around our locality