Now and Next Sustainability Strategy: one year on
It's been 1 year since we launched our Now and Next Sustainability Strategy on the 29th of September 2020.

We recognised that the pace of change in the world is accelerating, consumers are demanding more of the products and services they buy. And at the same time, organisations of all kinds are expected to reduce their impact on the natural world whilst creating a positive impact for the people and the planet.
Our strategy focuses on the sustainability challenges we are facing today, as well as those that will impact future generations. We laid out 26 ambitious targets to help us become leaders in sustainability within our industry. One of the key underlying themes which tie all our targets together is the circular economy.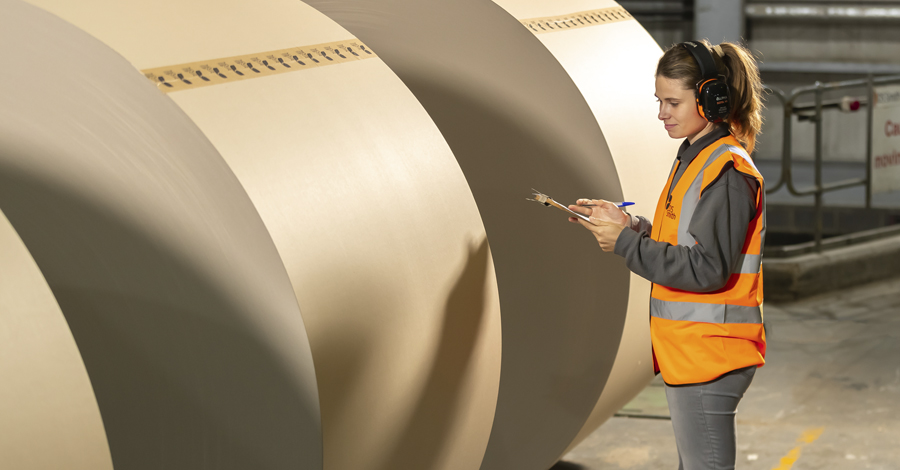 As a strategic partner of the Ellen MacArthur Foundation, the world leaders on the circular economy, we have used their insight and connections to help us become leaders in sustainable packaging by shaping our strategy and operations around the core principles of the circular economy:
Eliminate waste and pollution
Circulate products and materials
Regenerate nature
The evolution of our sustainability agenda
We've made great strides in recent years, starting in 2016 when we decided that one of our four strategic goals was to "lead the way in sustainability". Our first set of sustainability targets was launched in 2018 focusing on a variety of challenges such as chain of custody (deforestation risk), supply chain management (social sustainability risk) and operational impact (reputation or cost-related risks).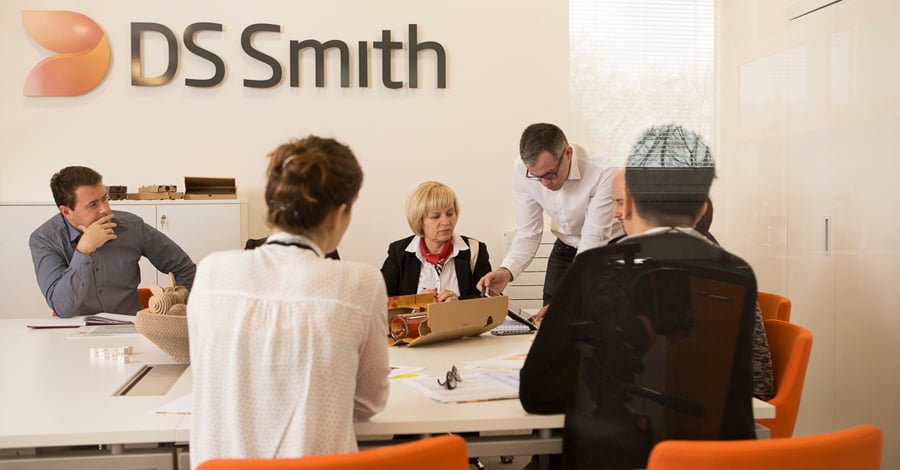 Just three years later we are focused not just on mitigation of risk, but supporting our customers with their sustainability challenges and using our capabilities to address global sustainability challenges.
We have:
In my opinion, the most ambitious sustainability strategy in our sector.
A differentiated position on the circular economy thanks to our strategic partnership with the Ellen MacArthur Foundation. Partnering with the global leader on circular thinking has allowed us to launch our own circularity measurement and implementation tools; Circular Design Metrics and the Circular Design Principles.
We have committed to a science-based target and a target of achieving Net Zero by 2050.
We have industry-leading Environment, Social and Governance ratings.
Progress against our Now and Next Sustainability targets
Our Now and Next Sustainability Strategy has 26 different targets. That's a big programme, and we're making great progress.
We've already achieved the first two targets:
Train 100% of our designers on Circular Design Principles by 2021.
By 2021 all of our forests will have forest management certification.
There are also a number of annual targets that we also hit last year – on water stress, site and paper chain of custody certification, ISO50001, community engagement – and these targets will be maintained to these same levels every year.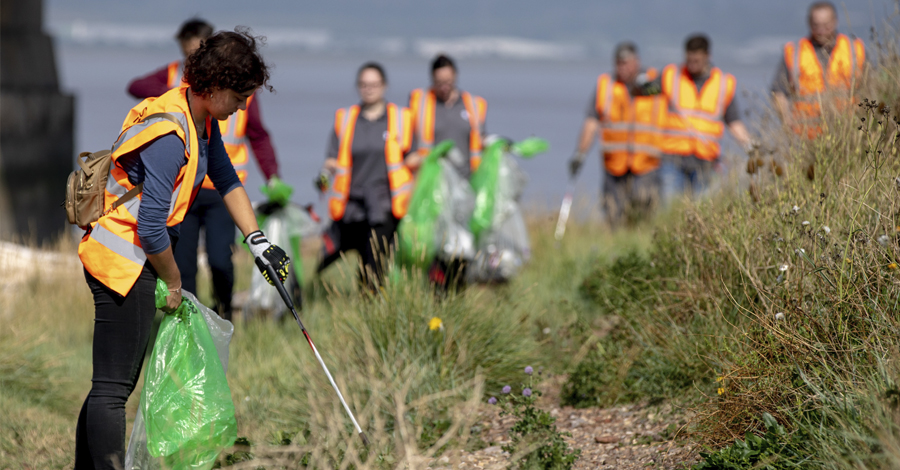 For the year ahead, we have a target where we have some challenges. Our aim is to take 250,000 lorries off the road by 2025, but due to the unprecedented supply chain disruption of the past two years, as a result of the pandemic, Brexit and paper shortages, it's been challenging to make headway. We will continue to work towards achieving this goal and update you along the way.
Long term, we're still working to build plans on carbon reduction and achieving zero waste to landfill.
What differentiates our sustainability strategy from our competitors?
There are three things – breadth, ambition and focus.
Our Now and Next Sustainability Strategy is comfortably the broadest in our sector. We're looking to address such a wide range of challenges, from biodiversity to human rights, plastic replacements to water stress.
This relates to our level of ambition. The targets we have set ourselves are hard. For example, replacing 1bn pieces of plastics by 2025. Nobody in our sector has made a commitment like that. There are around 450 companies that have a target to use 100% reusable or recyclable packaging by 2025. Our deadline is 2023.
It took nine months to develop the Now and Next Sustainability Strategy, and three months of that was building our stakeholder insight. We wanted a strategy that not only helped make us more sustainable but helped our customers become more sustainable too. We listened to our stakeholders, who told us they needed help on reuse, recyclability, plastics, fibre optimisation on the circular economy. So we built our strategy to focus on the circular economy issues.
Partnership with the Ellen MacArthur Foundation
The EMF has played a key role in two areas;
In relation to design, they've provided key input to the development of both our Circular Design Principles and our Circularity Metrics, and their constructive challenge has also pushed us to consider the role of reusable corrugated solutions.
We've also taken advantage of a wide range of their learning and development offers including embedding EMF people and material into our Aspire and Global Leadership Programmes and having 60+ senior leaders graduate from their 'Circular Economy Masterclass', delivered by the University of Exeter. ​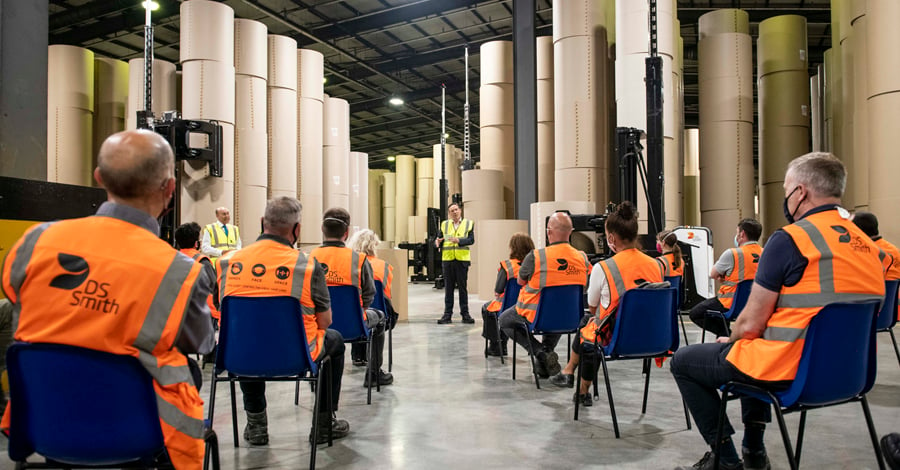 The future of sustainability at DS Smith
COP26, taking place in Glasgow during November of this year, will see a stronger alignment of the climate change and circular economy agendas.
Those organisations well-placed to manage the risks and capitalise on the opportunities that these themes present will thrive. DS Smith has all the tools we need with our Now and Next Sustainability Strategy, our partnership with the Ellen MacArthur Foundation and our industry-leading Circularity Metrics.