DS Smith & Marelli achieve significant packaging savings and greater flexibility of deliveries for automotive exhaust systems
CHALLENGE:
Marelli used rotary boxes to supply exhaust systems to a nearby factory (distance up to 100 km). The systems were arranged in 4 layers. Reusable ABS mouldings (acrylonitrile butadiene styrene) were used to protect them.
In order to reduce costs and increase flexibility, the manufacturer was looking for an alternative to an ABS moulding that would ensure safe transport of the systems.
SOLUTION:
DS Smith has proposed a solution that protects the products and is 100% made of cardboard. It consists of 2 elements - a grid and a divider, and it reduces the costs compared to the ABS liner.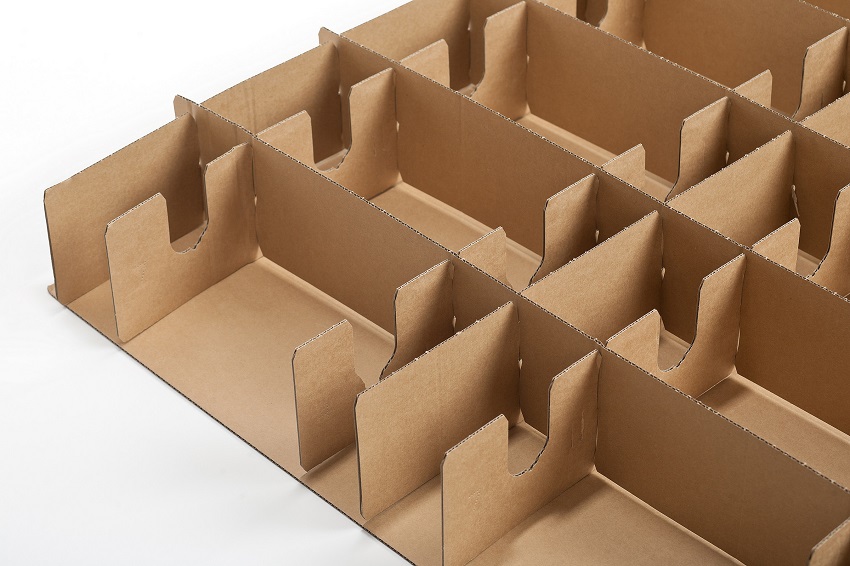 The tray is delivered to the Marelli company in a flat form, ready for assembly. As a result, up to 100 grids can be stored on 1 pallet place. Thanks to the built-in, interlocking locks, the grids can be easily and quickly unfolded so that it is ready for use.

Moreover, DS Smith supplies the products to Marelli in the Just in Time model. This means that the packages are almost delivered to the production line. This allows Marelli to eliminate the stocks that were needed for the rotary ABS solution. This new system reduces around a dozen of pallet places per month.

RESULTS:
The proposed solution provided Marelli with significant savings. Low starting production cost, lower cost of packaging. No need to rotate the mouldings and JIT deliveries allow for effective budget management. We also managed to free up around a dozen of storage spaces, and the grids and dividers used are 100% recyclable in line with the latest DS Smith Now and Next Sustainability Strategy.
Would you like to know more about our Packaging Solutions?