The birth of the fusion shopper could change in-store experience
New data from DS Smith reveals the birth of the fusion shopper – with consumers now blending their time across bricks and mortar, online, and click & collect

Experts at leading packaging company, DS Smith say that Covid-19 restrictions have caused an evolution in consumer behaviour leading to the birth of a brand-new type of consumer – the fusion shopper. They are splitting their time across bricks and mortar, online, and click & collect – leaving retailers and brands under huge pressure to keep up.
The view is backed up by new research which shows that in an average month Europeans shop in store five times, online three times and use click and collect twice and the latter is growing fast. Almost a quarter (24%) of people plan to continue to click & collect their groceries after the pandemic1.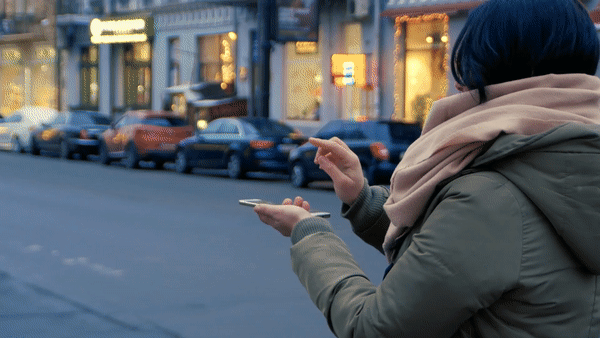 However, whilst Europeans are shifting their shopping habits, experts also warn that their experience hasn't always been smooth. Indeed, less than one in three Europeans (28%) said that online shopping was their preferred shopping method and a shocking 53% describe click & collect as "the worst of both worlds".
To help brands adapt to the new retail environment, DS Smith has teamed up with behavioural Scientist, Professor Ivo Vlaev, from the University of Warwick Business School, who commented, "People's expectations of brands haven't changed, yet as we shift to a blended model of shopping retailers who want to keep brand loyalty need to ensure that no-matter how someone is shopping that they keep the same experience. For both click and collect and online shopping, packaging can be a way of elevating that experience. For example, box designs can help with frictionless payment in store and click & collect can be improved with boxes creating smart personalised IDs making collection easier, quicker and even more personalised."
Stefano Rossi, Packaging CEO at DS Smith, said, "Today's consumers aren't choosing one way of shopping, they're blending them all – as fusion shoppers. However, what's clear is shoppers aren't getting a consistently good experience across these options - which is a real risk for brands and retailers as consumers may look to go elsewhere if they can't maintain consistent standards.
"Brands now need to find a way to seamlessly blend their range of offers so consumers are happy however they choose to shop. Packaging is one of the ways they can do this, and our experts have been working to produce clever and innovative solutions that solve some of the key frustrations with different types of shopping and make for a better experience across the piece."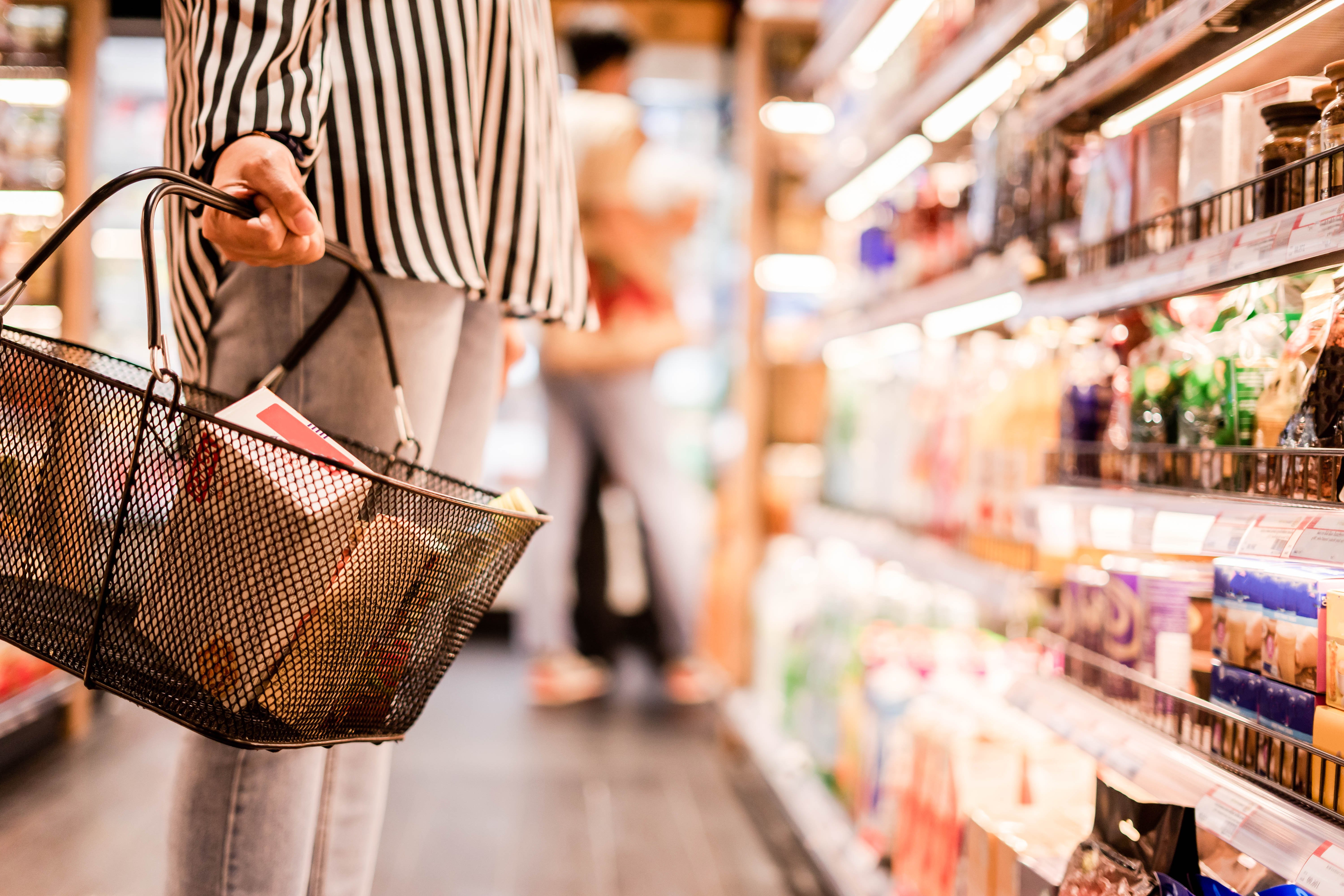 While in-store shopping still remains European's current preferred method it's clear it is not without its frustrations and the pandemic has taken its toll on our patience and willingness to be in crowded spaces.
45% of shoppers don't like being in crowded stores.
More than one fifth (32%) of people are irritated by long queues.
Over a third of people are not willing to wait longer than five minutes in a store queue.
More than half (53%) find online shopping less stressful.
The research also showed that the key issues with click & collect for consumers include the hassle of travelling to a shop to pick up the item (22%), having to wait to collect the product (20%) and doubts about the quality of the item (22%). For online shopping, the frustrations include having to pay for their deliveries (31%), not knowing when items will arrive (25%) and bad packaging meaning that their purchase is damaged on arrival (20%).
To combat these host of frustrations DS Smith's innovation team and Professor Ivo Vlaev have conceptualised future packaging that could help retailers and brands jumpstart their blended offerings.
Consumer issues and solutions
Below DS Smith has outlined some of the key consumer issues uncovered as part of its research with potential solutions for each.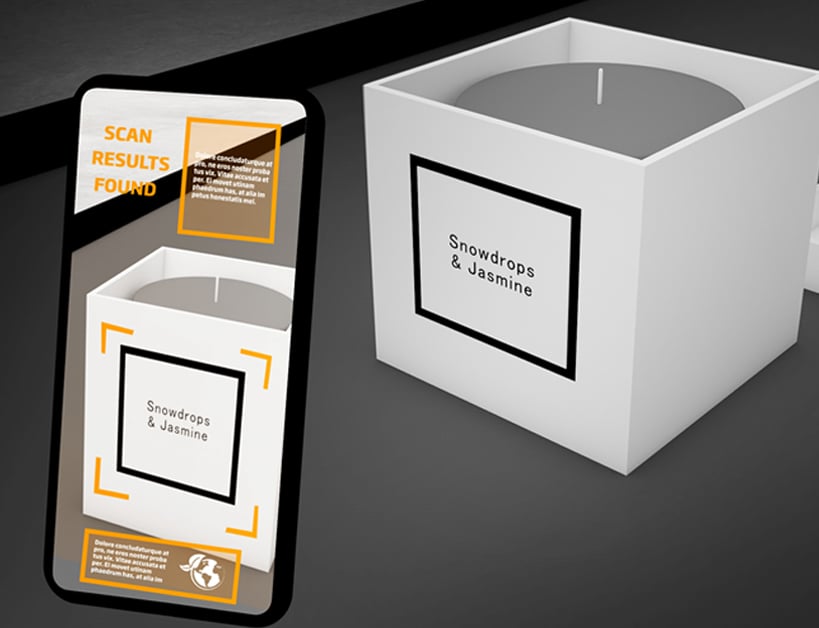 Brands featuring smart labels or QR codes
EUROPEANS DON'T LIKE QUEUEING ANYMORE – 32% SAID QUEUEING IS ONE OF THEIR FRUSTRATIONS OF IN-STORE SHOPPING.
Europeans don't like queueing anymore – 32% said queueing is one of their frustrations of in-store shopping.
DS Smith's concept
We're likely to see more brands featuring smart labels or QR codes on their packaging which can be simply scanned with a smartphone camera. This would eliminate the need for queuing for purchases, as consumers could scan their items themselves and pay online.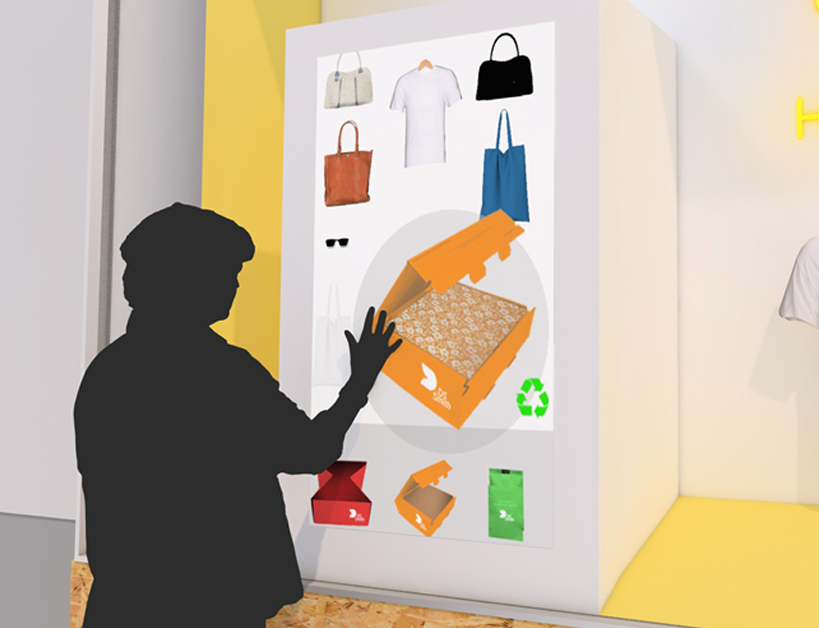 Customers using interactive screens on store windows
CUSTOMERS USING INTERACTIVE SCREENS ON STORE WINDOWS
45% of people said they get annoyed when there are too many other shoppers in store.
DS Smith's concept
In the future, we can expect to see customers using interactive screens on store windows to browse and pay for products, this could even be done after closing hours when shopping streets are quieter. This 24/7 click & collect style service might also offer consumers a chance to choose the packaging for their item – building on the bespoke experience.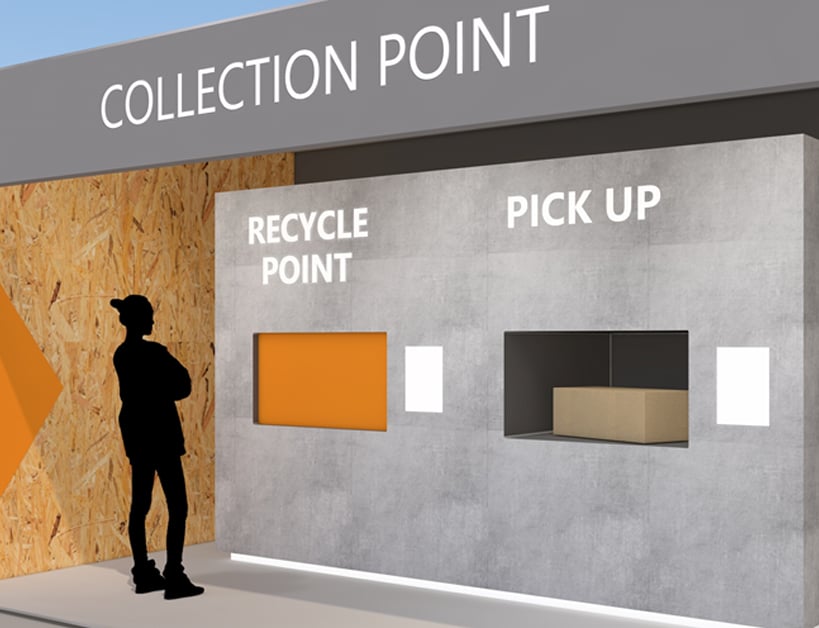 Improve the click & collect experience
IMPROVE THE CLICK & COLLECT EXPERIENCE
Click & collect is the worst of both worlds according to 53% of shoppers.
DS Smith's concept
To improve the click & collect experience using packaging; at future stations each customer will have a unique collection ID which they scan at a designated in-store collection point. This ID would link to the individual box containing the customer's purchases – which can be collected autonomously to the customer reducing queueing times and making for an efficient collection process.
Beyond a unique collection ID stores should look to further personalise the customer experience to ensure the collection feels premium and bespoke.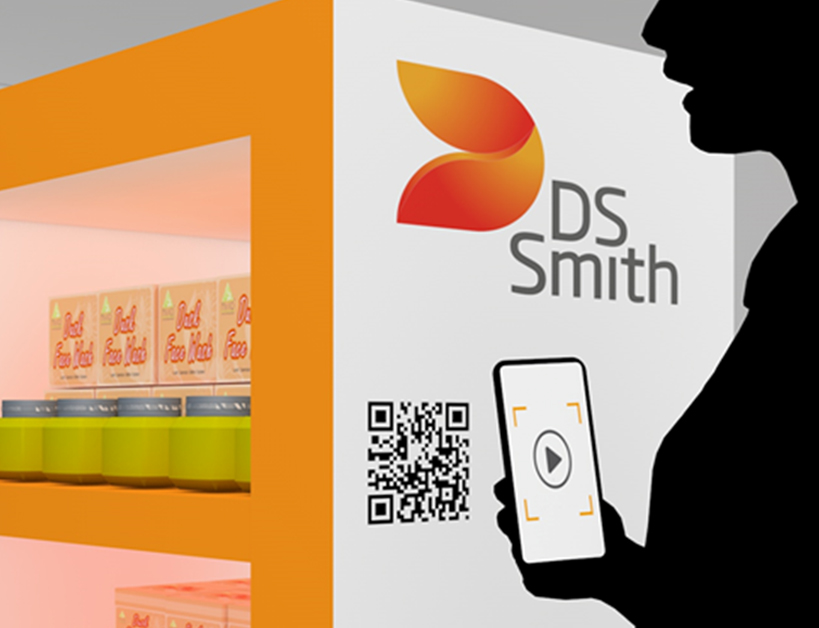 In-store experience to be enhanced
IN-STORE EXPERIENCE TO BE ENHANCED
In-store shopping reigns supreme as over half (53%) of consumers prefer it to other shopping methods.
DS Smith's concept
The in-store experience can be enhanced by combining instore and offline experiences to enable customers to experience the best of both worlds. In store packaging could contain QR codes that link to the brand's website, containing influencer videos or online special offers. This would not only drive customer loyalty but also a shift towards a blended shopping model.
Would you like to know more about these potential solutions?