DS Smith to eliminate single use plastics in Activtek's air purification systems packaging
ActivTek manufactures and sells air purification systems. It works with ActivePure®, an advanced active technology that has been inducted into the Space Technology Hall of Fame by the NASA Space Foundation. Additionally, ActivTek offers specialised air purifiers to handle odour and bacteria treatment. ActivePure® technology provides 99.99% coverage against SARS-COV-2 in just 3 minutes. The result is based on natural processes. And the devices are sold around Europe. With the high success of the last year on this area, Activtek was looking for a more optimal and environmentally friendly packaging.
Challenge:
The ActivPure Kaseton air purifier was packed in a simple cardboard box with 4 polystyrene strips with grooves into which the device was inserted. The polystyrene crumbled when the device was inserted, this made a negative impact on the buyer's first impression.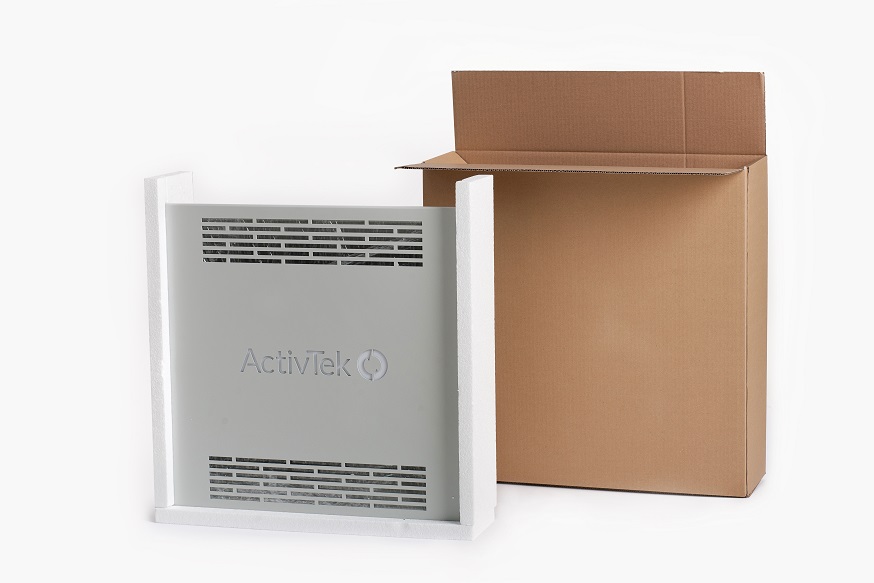 Additionally, Activtek wanted to replace the polystyrene for a more ecological material and aimed to change the standard packaging into one that corresponded to the high quality of the ActivPure Kaseton product.
Solution:
The new packaging designed by DS Smith aims to protect the valuable and fragile goods. The styrofoam slats have been replaced with cardboard inserts that are perfectly adjusted to the product. Plastics have been eliminated in 100%, and the cardboard insert is delivered flat. This means that it requires less storage space.
The external packaging is made of 5-layer cardboard coming from recycled paper. Thanks to the appropriate design and the confirmation of strength tests , the packaging protects the product efficiently.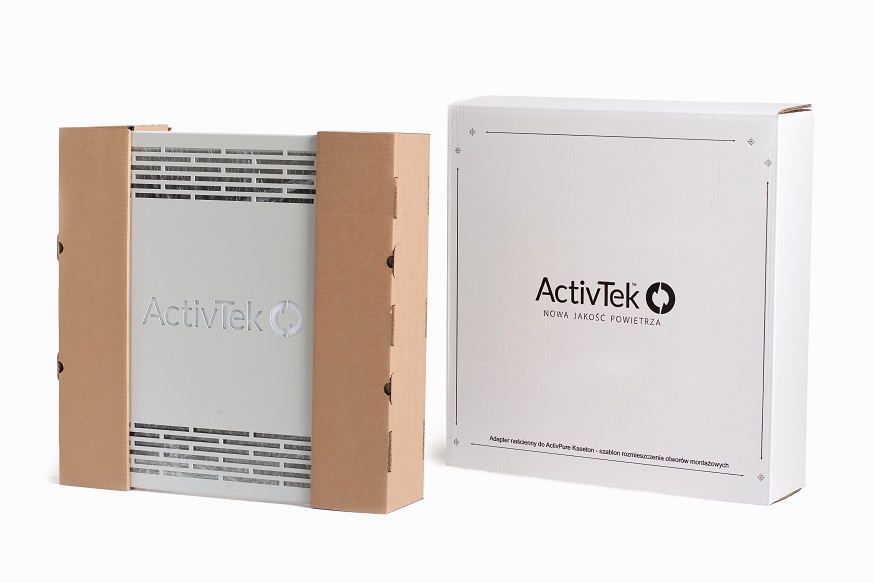 It was also possible to significantly reduce the waste generated when cutting a package from a cardboard plate.
The box is easy to fold and does not require gluing. This makes it easier to recycle as it is single-material and does not need to be separated before disposal.
To ensure better customer experience and ease of use, the packaging also has an additional function. A template for product assembly is included on the external printing. The points marked on it makes it easier to drill holes for the handles.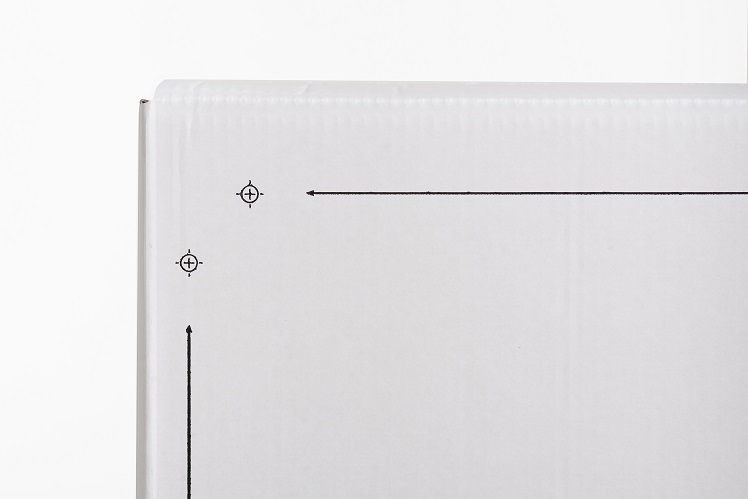 Results:
The new, environmentally friendly packaging allows to save space in the warehouse, improves the packaging process and reduces the consumption of raw materials. At the same time, the consumer experience has been improved. "Aesthetics, high durability, the device is very well protected during transport - comments Ewelina Wojtczak Administration and Logistics Coordinator at Activtek. - We have eliminated the need to use polystyrene. Die-cut fillings take up less storage space. The new packaging is more professional - we could also use the surface of the packaging to print the template to facilitate assembly. It would not be possible to include such a template in a 1: 1 scale manual. "
Would you like to know more about our packaging solutions?