Dog Chef saves on cardboard with new e-commerce food box
Supplier of personalised dog menus works with DS Smith on a new food box for the Benelux so that 10.4% less cardboard is needed.

Dog Chef offers personalised dog menus via the internet. The ideal quantity of food for each dog is determined on the basis of ten parameters. Age, breed, weight, build, activity level, ... Everything is taken into account to ensure that your dog gets the perfect amount of food. It was therefore only logical that the standard food box would be adapted to the specific requirements of Dog Chef.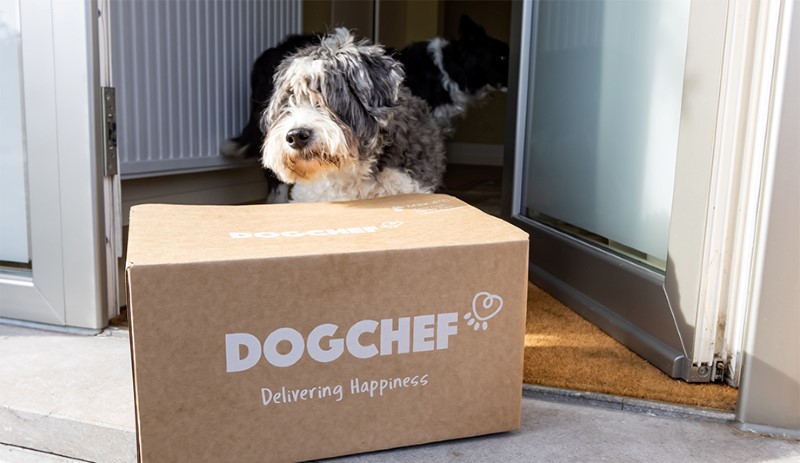 The Procurement Manager at Dog Chef says, "We used to use a standard food box from DS Smith. This worked fine, but with our recent growth, our needs changed. By looking at the requirements and particularities of our shipments together with DS Smith, we quickly found that we could optimise the standard food box.
We decided to change the format of the food box and optimise the pallet stacking and transport with the main aim of improving handling for the courier and the end customer.
The designers at DS Smith came up with the new design. By adjusting the lid construction, the height could be reduced even further. This made the handles unnecessary on this new design and further improved overall strength. The final result is packaging that is not only easier for the customer to handle, but also saves 10.4% on cardboard."