Lockdown trends highlight recycling challenges
New research has revealed a recycling crisis in the UK, with households simply running out of room in their bins and unable to recycle properly.

As bins overflow due to increased online shopping and extended time at home, 49% of households admit to completely running out of space in their recycling bins with a quarter saying this happens every two weeks or more.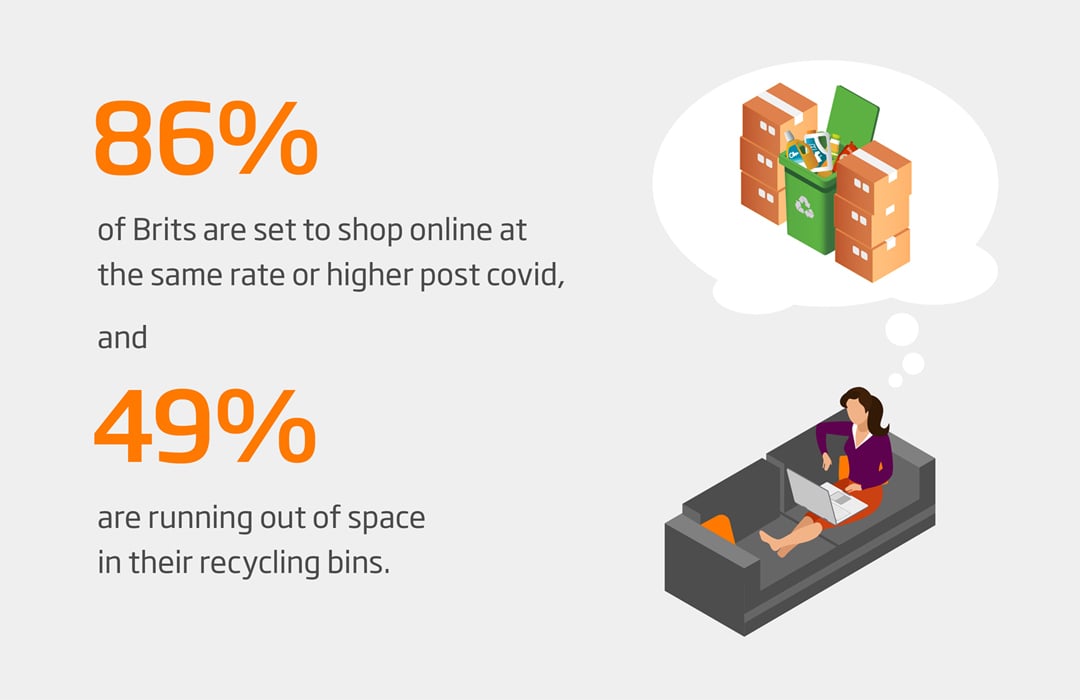 However, this is just the tip of the iceberg, our research says that the UK's recycling infrastructure is not equipped to deal with the increased volume of home recycling, caused in part by Covid-19. As we see ever-increasing packaging coming into our homes, we need to make sure that we have the right infrastructure in place to deal with it.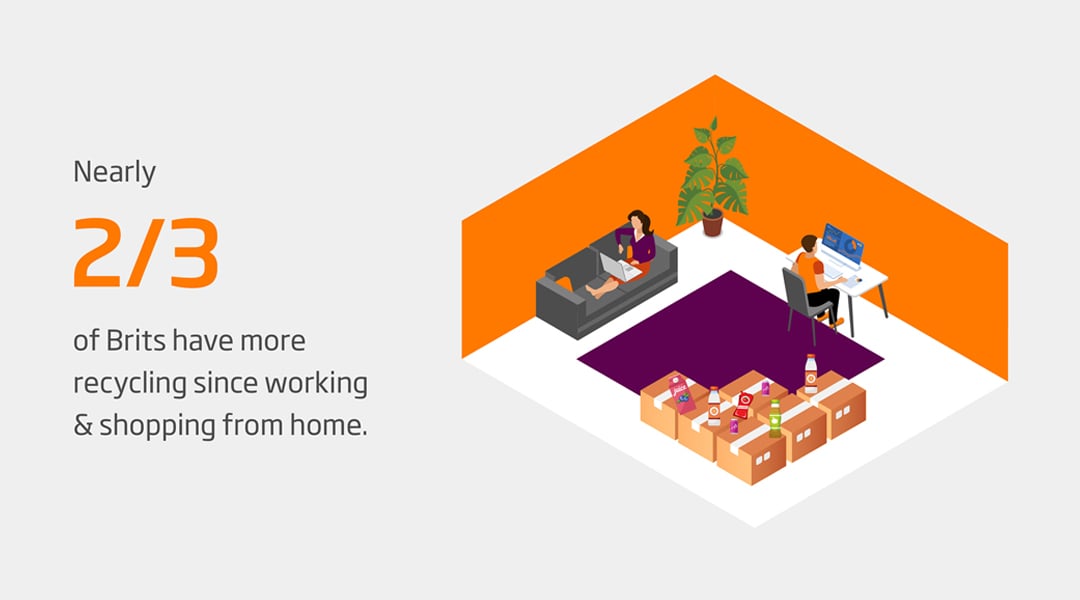 Our research shows that the increase is caused by radical changes in how we have been shopping and living during Covid-19. Online shopping was on the rise before Covid-19 but has been rapidly accelerated by the pandemic, indeed 70% of Brits say they have shopped online more since the initial lockdown in March 2020. Of those Brits who had seen an increase in their recycling, nearly two thirds (64%) say it's because they're spending more time at home as offices and schools have been shut, with 48% of respondents citing increased online shopping for their overflowing bins.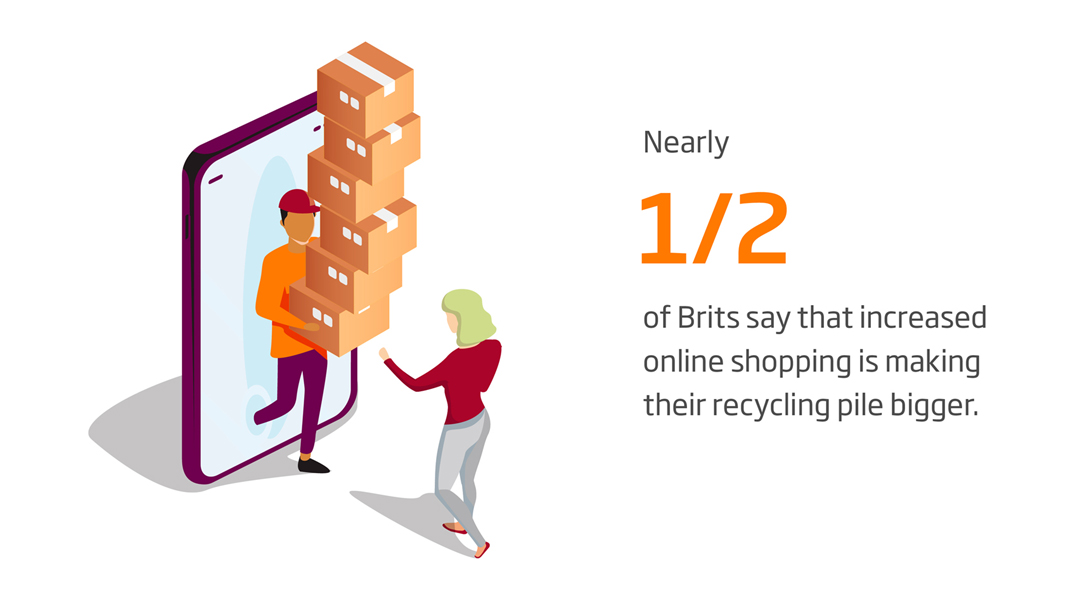 83% of Brits plan to shop online at the same level or more post lockdown so online shopping is firmly here to stay. Homeworking is looking to continue to play a big role in our lives (research from the CIPD reveals employers expect the number of staff working from home in the future to double in comparison to pre-pandemic levels1). Taking all of this into the consideration, our recycling infrastructure is desperate for reform.
Even before the pandemic, we were making the switch to online shopping and working from home more, but restrictions due to Covid-19 have revolutionised these trends. With many of these changes looking set to stay, including our new recycling habits, we need to ensure that our collections infrastructure enables us to recycle as much material as possible from our domestic streams.
We applaud the Government for its ambitious recycling targets, but at the moment we're not on track: based on current recycling trends our data suggests that we'll only meet the 65% recycling target for municipal waste in 2048, over 10 years too late.
Consistency around recycling collections would also make it easier to improve recycling labelling, paving the way for a system where all packaging and collection infrastructures would have standardised recycling labels that sufficiently informs the consumer about what materials can be recycled where.
To highlight the problem, we created a larger-than-life recycling bin that demonstrates the scale of changes needed.
Our research also revealed that 47% of Brits say their recycling facilities need to be bigger and 12% admit to putting excess recycling into the rubbish bin, meaning it likely will end up in landfill or incineration.
Furthermore, over a third (35%) are embarrassed by the waste they produce with 51% of those saying it is because their households are producing too much. In fact, 74% reported concern around the impact of excess waste on the environment. Many also have concerns about infrastructure, with 38% worried that their recycling isn't being dealt with properly and is ending up in landfill or being incinerated. 70% of those surveyed agree that we urgently need more information about what we can and cannot recycle.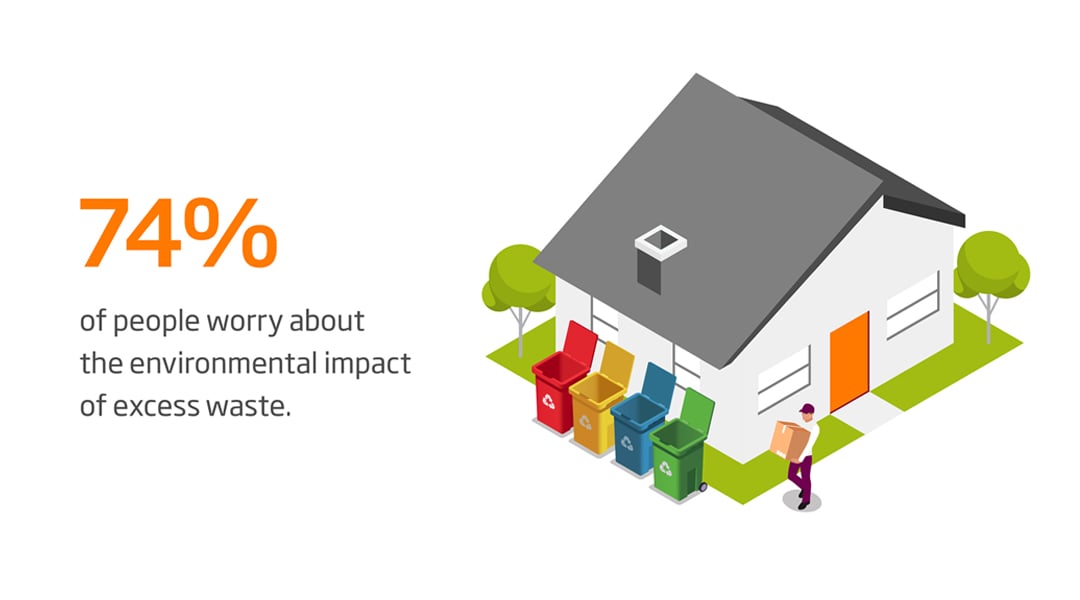 Brits are also well aware that some materials are better than others: 49% want to try to use more cardboard or paper-based packaging rather than plastic-based packaging because it is more easily recycled.
Top items which people reported recycling more of since the COVID-19 pandemic include:
online shopping packaging (38%)
hand soap containers (30%)
toilet rolls (25%)