Circular design in the packaging chain
It is not immediately visible to the consumer, but within the packaging chain enormous steps are being taken towards circularity. Cardboard and paper recycler and packaging producer DS Smith aims to reuse 100% of the returned packaging material and to design sustainable packaging without plastics.

This interview was previously published in the "Circulaire Economie" in the newspaper Dagblad Trouw in February 2021
DS Smith is a leader in sustainable packaging. "Our designers are trained on it. We want to create a closed loop as much as possible. Our policy is 'from box to box in 14 days," says Wouter van Tol, Head of Government, Community Affairs and Sustainability. DS Smnith designs according to the Circular Design Principles developed together with the Ellen MacArthur Foundation.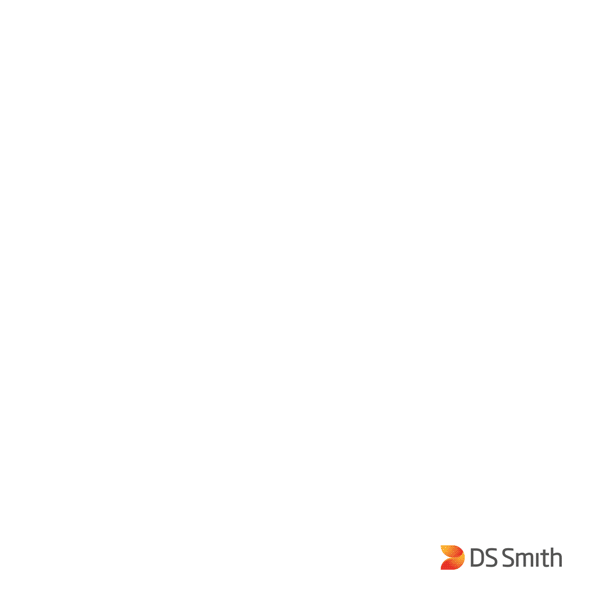 Augmented reality
Several factors play a role in the design of the packaging: "Producers want to ship their products with as little empty space as possible. Another requirement is safe transportation, without damage to the products." During the design phase, the entire supply chain is simulated. "We have equipment with which we test what the packaging can handle."
The design team at DS Smith focuses, among other things, on reducing problem plastics. Plastic is much harder to recycle. "We have about 650 designs of boxes that replace plastic packaging. That's tens of millions of packaging that is sustainable and can be better recycled."
DS Smith hosts customers in so-called 'Impact Centers' to create innovations together. "We organise around thirty sustainability workshops a month. In total, we host about 2,000 visits a year." Due to the coronavirus, the workshops have been adapted to an online version with 'augmented reality', where a digital environment is still used to work on specific packaging solutions.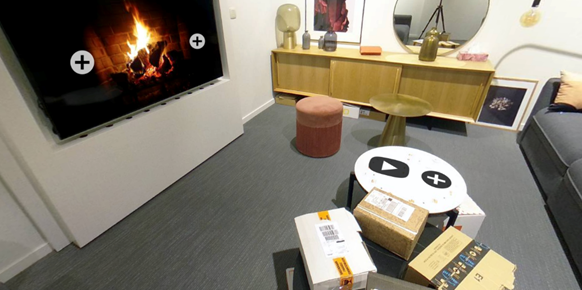 "Our designers have all undertaken training developed together with the Ellen MacArthur Foundation, the global organization at the forefront of the circular economy."
— Wouter van Tol - Head of Government, Community Affairs & Sustainability
E-commerce packaging
As an example, Van Tol mentions how DS Smith, together with Wehkamp, developed a new e-commerce packaging for the manual packing department. "This has exactly the same dimensions as the old one and meets all the quality requirements to deliver the order correctly to the consumer, but uses less cardboard. This saves raw materials and is therefore more sustainable." The first packages will reach consumers this month. "The boxes for their automated process flow have already been optimised to take up as little space in trucks as possible because they are height-adjustable. Last year, we reviewed with Wehkamp how we could improve even further in the context of sustainability. One of the results was to reduce ink usage."
Roadmap 2050
When asked where there is still room for improvement in the area of sustainable packaging, Van Tol replies: "You cannot realise the circular economy on your own. Our customers are also looking for sustainable solutions. They have to deal with the same laws and climate targets. You have to strive for the same goal together. You only succeed by working together with others on solutions for packaging that is difficult to recycle." One of the focal points is to make sure that paper and cardboard remain in circulation even better. "Paper fibres can be recycled up to 25 times. Too much currently disappears into the grey waste stream in landfills or incinerators."
The paper industry has drawn up the Roadmap 2050 to meet climate targets in terms of CO2 emissions. "The paper industry needs heat to make paper. Green hydrogen as a replacement for natural gas is one of the solutions we are looking at. We cannot do it alone. Cooperation with and initiatives from the government, such as the investment in green hydrogen in Groningen, are very important to us."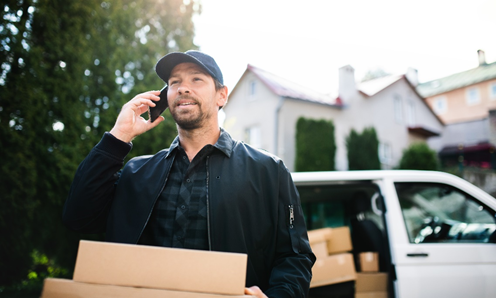 ---
Would you like to know more about the Circular Design Principles?