Inspiring the Next Generation of Paper Makers
At DS Smith, we're committed to leading the way towards a more circular economy. We will achieve this through one of our Now and Next Sustainability pledges to engage over 5 million young people on the circular economy and circular lifestyles by 2030.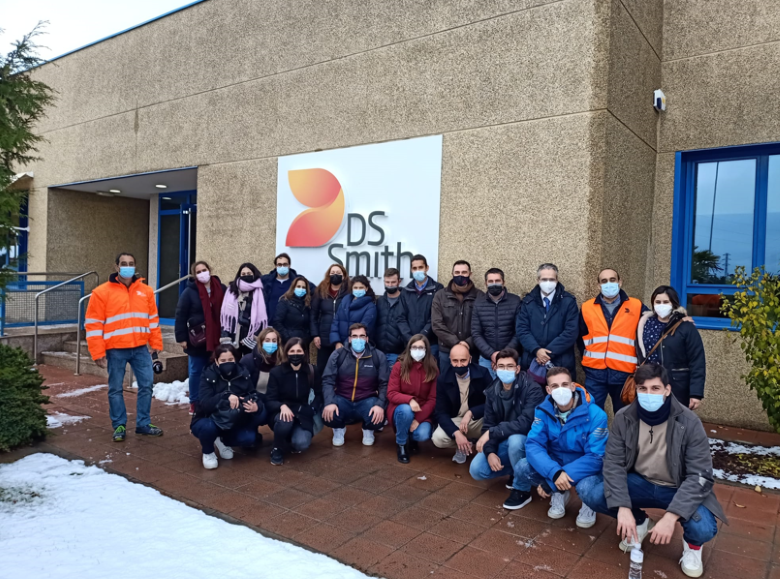 As part of our commitment, we were delighted to recently host students of the Immersion Course in the Paper Industry in Spain to mark their last day of training. This event was held in association with the Spanish Association of Manufacturers of Pulp, Paper, and Cardboard (ASPAPEL) at Dueñas Paper Mill to raise awareness of sustainable paper manufacturing.
Well-known for its production of high-quality papers, our paper mill in Dueñas is located between Valladolid and Palencia in Northern Spain. It forms a large part of the local community, employing more than 160 residents.
The students had an extensive tour through our operations, reporting that they were impressed by the complexity of the process, and the size and speed of the machinery.
Inviting students to our mill is an opportunity for us to involve bright young minds in the papermaking process and to explore new ideas for the future of papermaking operations. Education and sustainability are at the heart of everything we do.