Black Friday Frustration for Europeans as over 1 billion Euros of goods expected to arrive damaged
Over 1.3 billion euros worth of goods sold to European online shoppers during the 2021 Black Friday period are expected to arrive damaged according to new research from leading sustainable packaging supplier DS Smith.

New research shows almost one quarter (23%) of Europeans expect to receive up to 3 faulty or damaged items following the Black Friday and Cyber Monday sales.
Over 77m items1,2 will be delivered broken during this period with a total cost of at least €1.36 billion1,2.
Meaning enough broken packages to fill 3,975 Olympic-sized pools will be received this Black Friday – with the total worth equating to 4.5 billion Freddo's, 228,300 Birkin handbags or 26,850 Tesla Model 3s.
The experience frustrates shoppers who are fed up with the returns process.
Leading sustainable packaging supplier, DS Smith, says the financial, emotional, and environmental costs of delivering and then returning broken items can be avoided by using the right packaging.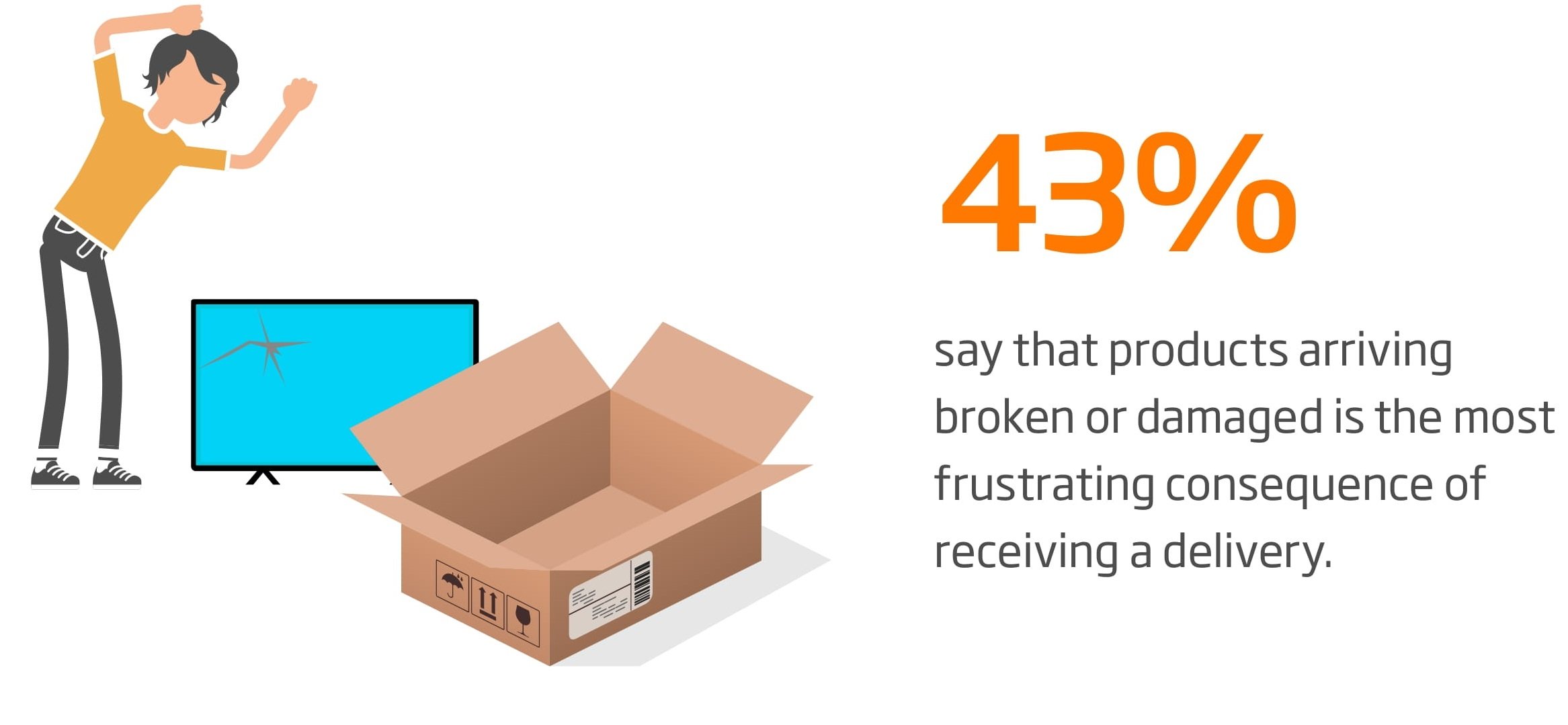 More than two in five (44%) Europeans plan to take advantage of the Black Friday and Cyber Monday sales and of those, 23% expect to receive up to 3 faulty or damaged items totalling a value of at least £1.36 billion1,2. Indeed, 66% of shoppers have previously received faulty or damaged items after ordering them online.
The experience causes 'Black Friday Frustration' with more than two in five shoppers (43%) saying that products arriving broken or damaged is the most frustrating consequence of receiving a delivery. Understandably, emotions run high for consumers when packages arrive damaged, leaving Europeans feeling disappointed (45%), annoyed (33%) and frustrated (25%).
When it comes to returning an item, the average European revealed that anything less than 26 euros is not worth making the effort to return – creating additional waste as broken items clutter homes across Europe. Of those who haven't returned damaged items, 43% say that it's because it's more hassle than it's worth, 41% say returning it would cost as much as they originally paid for the item, and 23% say they would try to fix the product themselves at home.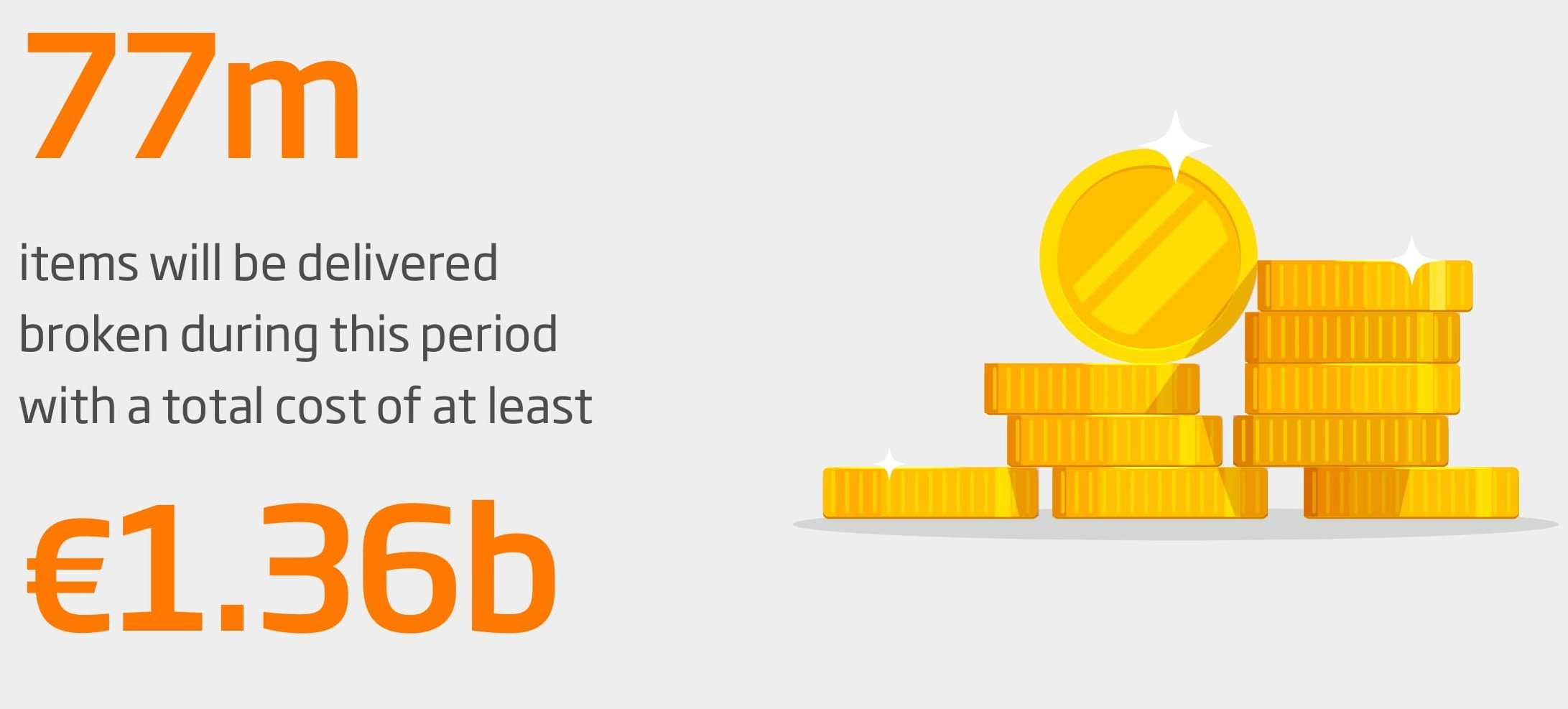 Returns also mean losing out on valuable income for brands and retailers as 57% of shoppers prefer to receive a refund as opposed to 33% who ask for a replacement. 40% are hesitant to shop with a brand again if they receive broken goods from them.
DS Smith's DISCS™ technology, named after the types of testing (Drop, Impact, Shock, Crush, Shake), replicates the real-world product journey to ensure the packaging is fit for purpose. Keeping the product safe while avoiding excess packaging.
References:
OnePoll research of 8,000 European adults (2000 UK, 2000 Germany, 1000 France, 1000 Italy, 1000 Spain, 1000 Poland). Conducted November 2021.
Based on UK adult population aged 18+ according to Statista.