Tree Planting Initiative in Belgrade
At DS Smith, we are committed to being a responsible neighbour and contributing to our communities. That's why by 2025 we will launch 100 biodiversity projects across Europe and North America as part of our Now and Next Sustainability Strategy.

As the pace of change in the world accelerates, there is, rightly, expectations that organisations must radically reduce their impact on the natural world. Sustainability sits at the heart of our business model and is core to our purpose of 'Redefining Packaging for a Changing World'.
Enhancing our sites in Serbia
Over 38,000 tonnes of recycling are handled between our Serbian head office and depot located in Beograd, and our Lazarevac depot.
The team at the DS Smith Recycling Depot in Belgrade, Serbia, are determined to lead by example and to live these values, recently planting twenty Thuja trees around their site.
I am proud that the team here are constantly striving to the core values of a healthy environment and are always ready to show their commitment to improving our sites in ways that not only benefits the planet but enhances their working environment too.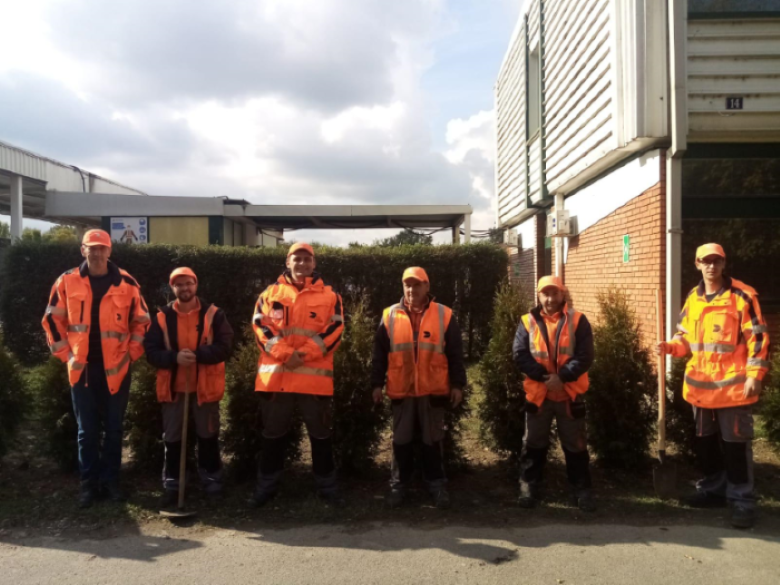 Committing to ongoing initiatives
The tree planting follows a recent school engagement day and participation in regional World Clean Up Day activities, and more initiatives are currently being planned by the team as part of our multi-year biodiversity and community programmes.
Dejan concludes ''Our tree planting day and recent activity with the schools are small steps, but a vital one towards a more sustainable tomorrow''.