The importance of cross-industry partnerships and their role in driving towards a circular economy
As a major player in the field of paper, packaging and recycling, DS Smith is involved in the transition to a circular economy on a daily basis. Collaboration plays a major role in this, says Wouter van Tol, Head of Government, Community Affairs and Sustainability.

This interview was previously published in the sustainability supplement to the Financieele Dagblad in December 2020
What is it like for a company like DS Smith to deal with sustainability issues? And according to DS Smith, have these issues come from companies themselves, from the government or from sectors?
Addressing sustainability issues need to come from all three realms – businesses, the government and industry-wide voices such as trade associations. Moreover, there is a strong and growing interest in sustainability from investors and the financial sector, in particular in the last couple of years.
With the current focus on plastic replacement, we continue to see a growing demand from our customers to design packaging products which eliminate the need for plastic packaging and which are completely recyclable, reducing waste. The demand for sustainability is driven by customer demand and consumer awareness, which in turn needs to be met by producers and enabled by government infrastructure.
Implementing a circular economy framework is also key, and collaboration is crucial for enabling this. For example,we work with the Ellen MacArthur Foundation, a leading non-for-profit which advocates the concept of the circular economy, to help us continue to achieve a circular business model. Through this model, we collect and recycle used paper, turn it into new paper and packaging. This packaging is collected again after use, so that it serves as a valuable raw material for new products."
A true circular economy is comprehensive and will need to be facilitated by every player in the supply chain, from production to consumer and waste management.

Which typical objectives of FMCG multinational customers does DS Smith help to achieve and in what way?
Packaging is a necessity for all FMCG companies as soon as products leave their factories. Our packaging helps to drive sales, reduce cost and manage risk – it protects the product inside it. In addition to the immediate need for protecting products however, customers are increasingly concerned about the environmental impact of packaging. Since consumers care about the environment and are evermore eco-conscious, FMCG companies are under pressure to use sustainable packaging, which often entails minimising the use of plastics or eliminating plastic packaging altogether.
"Smart packaging designs contribute directly to our customers' environmental objectives. For example, they reduce CO2 footprint through reduced material use and better recycling, reduce food waste or help improve truck loading rates. We take all these aspects into account in our designs".
Most recently, DS Smith has worked with Dutch brand Signify, formerly Philips Lighting, to streamline its packaging process and reducing the need for packaging materials by using 'ends caps' to protect LED lights, which use 76% less packaging material.
DS Smith has also worked with Belgian supermarket chain Delhaize to develop a new Direct Box to meet increased demand for online deliveries. The new Direct Box is made from 100% recycled cardboard that is also fully recyclable after use. The Direct Box is a reusable corrugated tray with built-in reinforcement handles for effective delivery. The new product is estimated to save 160 tonnes of packaging material annually.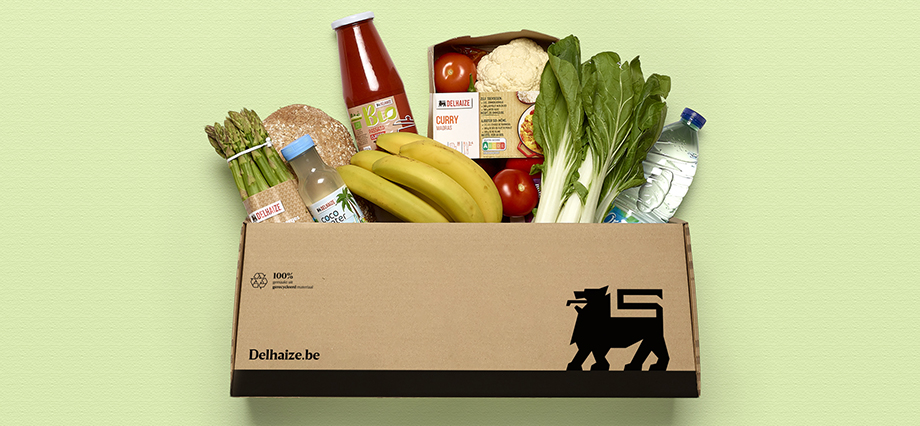 What are the biggest challenges for DS Smith to become circular?
The quality and availability of the raw material is crucial. Used paper should ideally be dry and uncontaminated. In order to have a circular system, paper and cardboard should be collected separately from other materials. If that doesn't happen, there is a greater risk of the material ending up in incineration or landfill – and then the circle is broken.
Earlier this year, DS Smith revealed that across Europe, 46 million tonnes of materials, which could be recycled, are going to landfill or being incinerated because consumers find recycling guidance confusing. We responded and created a set of Circular Design Principles to help companies design better packaging for a circular economy, enabling companies to choose packaging which is easier to recycle (with clear recycling instructions for consumers) so that the materials can then be used to create new, sustainable packaging all over again.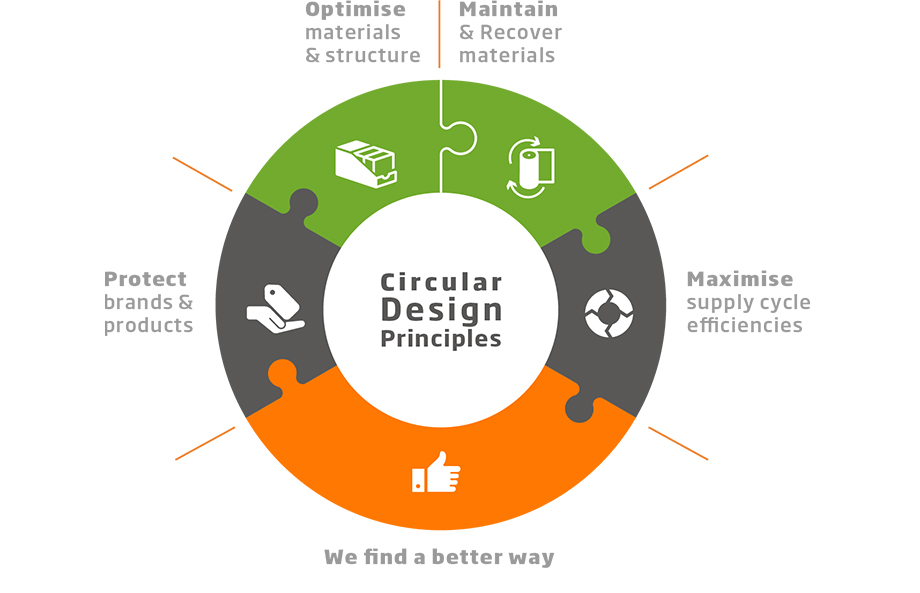 How does DS Smith help its customers in the transition to a circular economy?
We work with our customers at the beginning of the design phase, where we work to design out waste and optimise space from the outset. Before COVID-19, we would meet with our customers in person at one of our Impact Centres which provide collaborative environments to inspire customers with the latest trends and opportunities for innovation. During COVID-19 however, we have had to rapidly adapt and recently launched our Virtual Impact Centres where we interact with our customers online, to develop the same high-quality packaging designs to meet their business needs.
Firstly, we design our boxes for performance, ensuring we do not use more fibres than necessary and ensure we minimise the use of natural resources at every step of the product's lifecycle. Secondly, we make sure that our packaging is recyclable, so the materials stay in use for as long as possible. Fibre-based packaging can be recycled up to 25 times. Finally, for the relatively small amount of virgin fibre we do use, we only buy certified sustainable materials so that we look after the natural system that we all rely on.
In what ways is DS Smith trying to collaborate with other companies to become circular?
A true circular economy system is all-encompassing and will need to be facilitated by every actor in the supply chain, from producer to consumer to waste management. DS Smith collaborates with other companies, industry associations, local authorities and non-profit organisations to share expertise on innovative materials and products, recycling targets and how to implement sustainability more widely. We advocate that circularity and collaboration go hand-in-hand.
-END-
Would you like to know more? Download our brochure now to discover how our new strategy enables us to remove problem plastics from supermarket shelves, reduce CO2 emissions in supply chains, provide innovative packaging & recycling solutions and engage more people in the circular economy.

Would you like to parner with us?