Is digitalisation changing the paper industry?
The increase in smart, wireless technology is all around us. It's hard to imagine life without the internet on our phones or virtual assistants in our kitchens, helping us play music or add things to the shopping list. We've been exploring how has digitalisation impacted the paper industry.


About Guy - With almost 25 years of experience at DS Smith, Guy has implemented technical services in mills across Europe, led new operations and headed up Technical Operations at the largest paper mill in the UK. Guy's current role as Next Generation Technology Director includes the identification, testing and adoption of new technologies in the field of Digital Operations with a focus on quality and sustainability.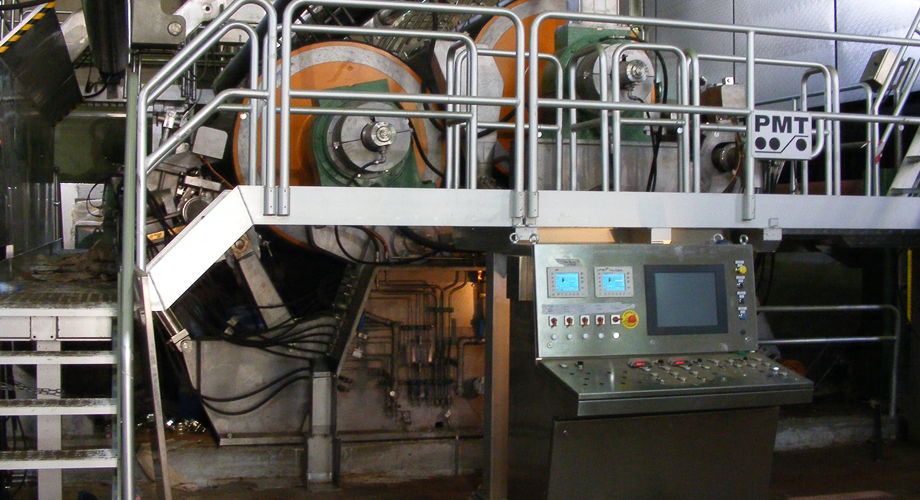 At DS Smith we have a track record of innovation and leadership in our industry and we have been working with StepChange as well as other key partners to assist in the digitalisation of our organisation. We are already delivering new, smart ways of working that provide greater value for our business, our people and our customers, to help redefine packaging for a changing world.
The wheels of industry keep moving
Since the first industrial revolution, manufacturing has continuously adapted and evolved. Now we are enjoying a fourth industrial revolution – Industry 4.0 – focused on digitalisation, which will further boost our use of computers with smart and autonomous systems, fuelled by data and machine learning.
The papermaking industry is not famous for change. Often it is held back by the scale and capital investment required in adopting new technology. Progress has come slowly and incrementally, in cycles of planning, investment and build. We see that industry 4.0 is accelerating the rate of change and implementation of digital solutions in the paper industry has rocketed from just 6% to 32% in 5 years1.
Now, over the last few months, the COVID-19 pandemic has had a further impact and, to some extent, has accelerated the transition towards digitalisation in the industry, as we are all moving how we work and live online. For example, remote operational support and data analysis enabled employees to work as efficiently from home as if at the place of work. At DS Smith, one of our main focuses has been on maintaining a customer experience via virtual site visits and through supply chain visibility and tracking - giving us and our customers greater confidence during this difficult time.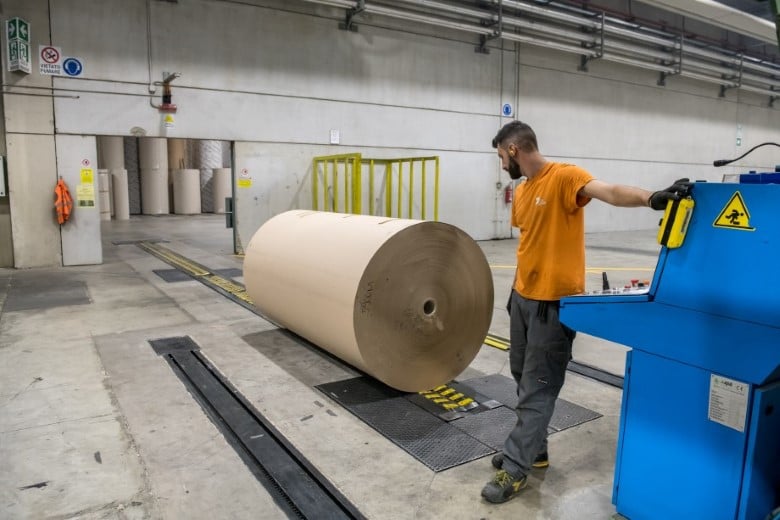 Clear leadership is required to succeed
There is a sizeable appetite for investing in digitalisation in the paper industry but significant challenges to overcome. Leadership and early engagement with IT and Operational Technology specialists are critical in overcoming initial stumbling blocks and we must strike the right balance between the size of the investment and the value gained. In our own business, for example, there is no area where digitalisation would not apply. So it's vital to prioritise our investment in solutions that first help to deliver our Purpose.
We must include people too
In manufacturing, it's no great surprise that most businesses have focused on the impact of digitalisation on productivity and quality. At DS Smith our people are key to our success, so It's disappointing to see so many businesses don't view HR, Environment & Sustainability or Health & Safety as an opportunity for digital solutions. We would challenge this, as we believe digitalisation is already adding value throughout our organisation and improving our employee, customers and stakeholder experience.
We also believe the digital confidence of younger employees needs to be harnessed and we predict a further acceleration of digital adoption as our new recruits develop their careers and move into increasingly influential positions within DS Smith.
Driving sustainability further

Digital solutions will also be pivotal in delivering our Now and Next Sustainability Strategy. We're already utilising technology to help us reduce power consumption, reduce contamination in raw materials, increase quality and more.
A key focus for us is finding innovative ways to measure the unmeasurable. We seek to gain data from areas of our supply chain and processes that were previously considered blind-spots. Vast amounts of data now allow us to improve key quality and sustainability drivers. For us, the benefits of digitalisation are in the ability to identify, measure and meet (or exceed) our customer's needs.
We will continue to embrace digitalisation and accelerate its adoption in our processes and operating environments. Technological advances bring many benefits to our industry and business – creating positive change, allowing us to respond and adapt in an ever-changing world.
1StepChange