DS Smith and Signify made packaging sustainable in support their circular economy ambitions
World leader in lighting demonstrates the critical role packaging innovation has played in meeting its sustainability goals.

Signify, a world leader in lighting technology, recently achieved CO2 neutrality supported by the partnership with DS Smith . The companies worked to streamline the packaging process and make shipping of LED luminaires more sustainable to drive the transition to the circular economy.
Johan Damkot, Senior Buyer at Signify, underlines the role that shipping packaging plays in the process towards sustainability: "The DS Smith packaging specialists have built up a strong reputation within Signify and by working with our engineers, designs are aligned from the start and never use more material than strictly necessary. This process tackles everything from bespoke solutions to for complex LED fixtures to modifying product design to reduce empty space in the transport of goods. "
This approach led to innovative and practical solutions such as the 'end caps' for LED packaging, which only need to be placed on either side of the products and require 76% less packaging material. In addition, the packing process of the products is ergonomically better and the packaging itself can be stacked more stably, which reduces the risk of damage. In terms of circularity, the percentage of recycled raw materials was an important part of the process and opted for a solution that is also 100% recyclable.
Finally, the ordering process and delivery performance were streamlined. Johan Damkot explains: "Delivering on time is not simply a matter of delivering before the deadline. With packaging, just in time is the perfect time and ensures it is at peak performance for all our deliveries. You need partners who deliver the goods flawlessly, 100% in time, just in time. Not once, but year-in-year-out ".

The collaboration with DS Smith started in the late 1980s, when Signify - then Philips Lighting - began to specialize more and more in custom-made lighting solutions. Both global players are leaders in their respective fields and have previously set ambitious sustainability goals in the areas of circular economy, CO2 reduction and recycling. Signify introduced the Circular Lighting Principle with which lighting is no longer discarded but reused after use. DS Smith introduced the Circular Design Principles last year, supporting the transition to a circular economy for packaging users and the packaging sector.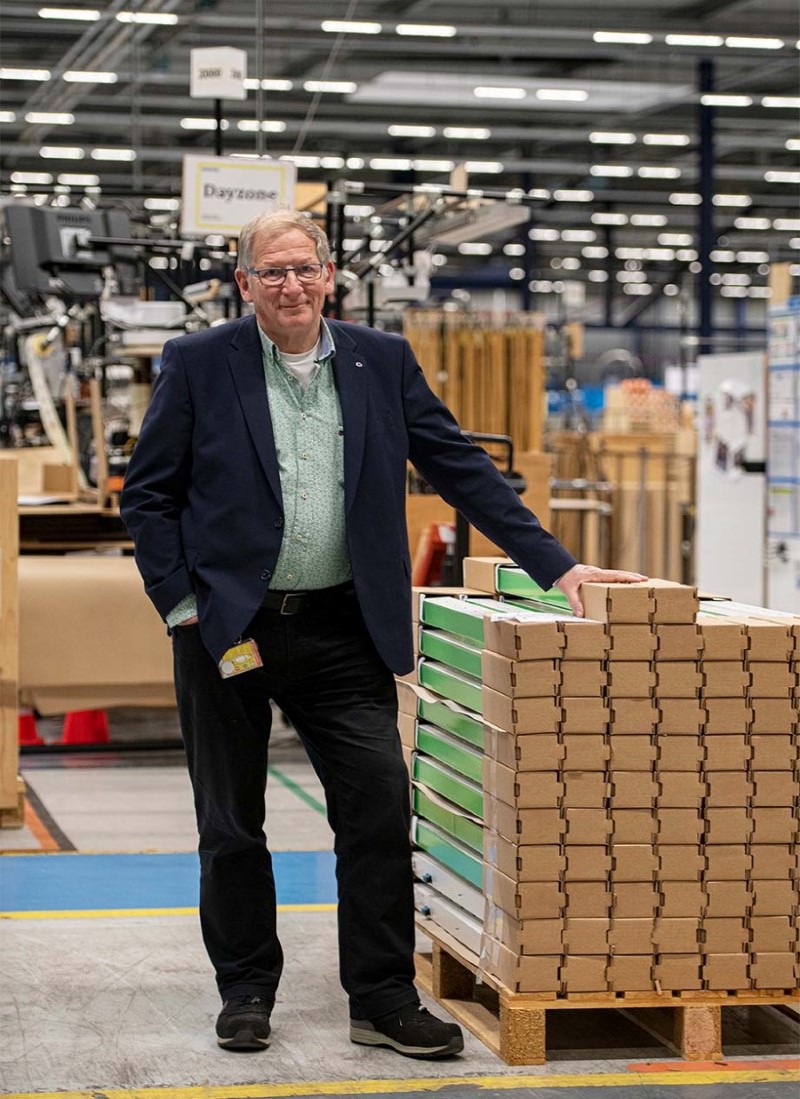 Would you like to know more? Download our brochure now to discover how our new strategy enables us to remove plastics, reduce CO2 emissions in supply chains, provide innovative packaging & recycling solutions and engage more people in the circular economy.

Would you like to parner with us?