DS Smith showcases Circular Design Principles to help eliminate packaging waste
Packaging leader empowers its Design and Innovation community to develop more sustainable packaging solutions

London, June 24th: Today, DS Smith was joined by its global partner the Ellen MacArthur Foundation for a virtual event to explore the packaging company's brand-new Circle Design Principles.
With over 700 packaging designers developing hundreds of thousands of packaging specifications every year, DS Smith is helping its customers to optimize packaging for their individual supply chains every day. The new Circular Design Principles, which have been developed in collaboration with the Ellen MacArthur Foundation, equip the designers with a framework to stimulate innovation and offer customers more sustainable packaging designs.
A panel consisting of Joe Iles, Circular Design Lead at the Ellen MacArthur Foundations and Lydia Butler, Customer Experience Manager at DS Smith, and led by Greg Dawson, Head of Group Corporate Affairs Director at DS Smith, discussed why design is crucial in the transition towards a more circular economy. Furthermore, several DS Smith designers described how they apply each of the five Circular Design Principles, and how they provide a framework to develop more sustainable packaging solutions in collaboration with customers, many of which are global fast moving consumer goods brands.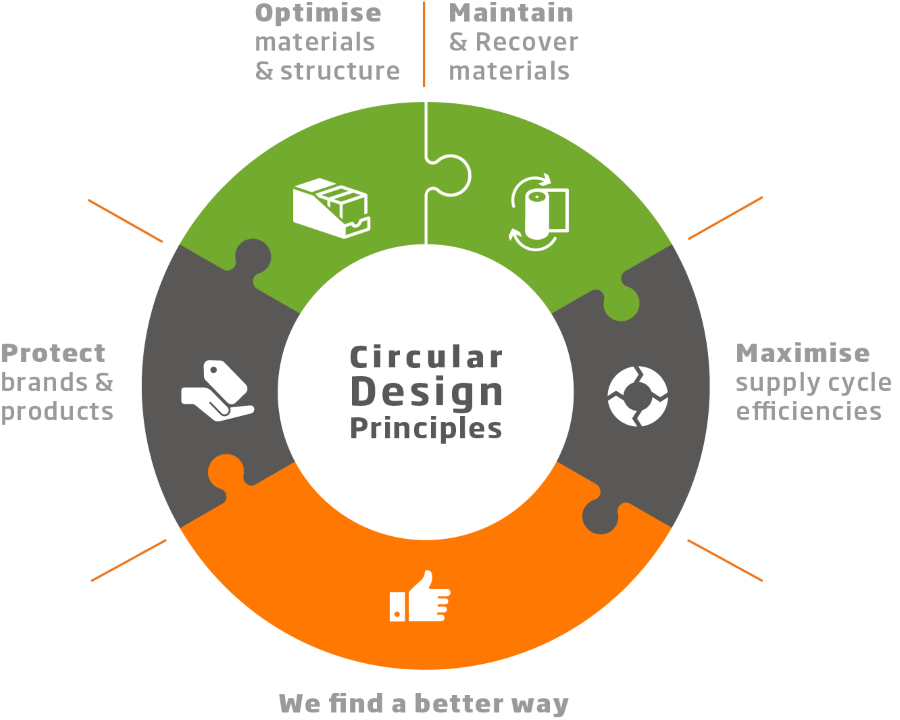 Lydia Butler, Customer Experience Manager at DS Smith, said: "While our corrugated packaging material is circular by nature, we continually work to make our packaging solutions even more sustainable. We were massively inspired by the Design Guide created by the Ellen MacArthur Foundation and with the Circular Design Principles we have created a customized framework specifically for packaging. This will help us challenge ourselves to design even better packaging and I'm convinced that our global customers will benefit from our Circular Design Principles.
Joe Iles, Circular Design Lead at the Ellen MacArthur Foundations commented: "Everything is designed - from the clothes we wear, to the food we eat, and the buildings we live in. Considering the principles of the circular economy at the design stage can have a huge influence over how such items are produced, used, and what happens to them after use. Strategic partners like DS Smith have the ability to make change happen faster by mobilizing its large internal design community and influencing its customers, many of which are global brands. And what's more, the company will also inspire many other businesses and designers worldwide."
This event is an important milestone to DS Smith, and the company is hopeful that its Circular Design Principles will help its customers in their transition to a circular economy.