Kaysersberg Mill technician uses 3D printer to create protective visors for hospital workers
In response to the Covid-19 pandemic, one of DS Smith Paper's maintenance technicians, Laurent Petitjean, has used his personal 3D printer to create 150 protective visors for local hospitals.

The eastern region of France has been severely hit by the Covid-19 pandemic. Along with the Paris region, it is one of the regions of France most affected. In addition to being overcrowded, local hospitals have faced a shortage of Personal Protective Equipment (PPE), including face masks.
Laurent Petitjean, a maintenance technician at our Kaysersberg paper mill, was particularly aware of this situation as his wife works in a local hospital as a nurse. To help his wife, her colleagues and regional medical staff protect themselves from the virus, Laurent created protective visors with his personal 3D printer. As of today, he has managed to produce 150 visors which have been donated to local hospitals.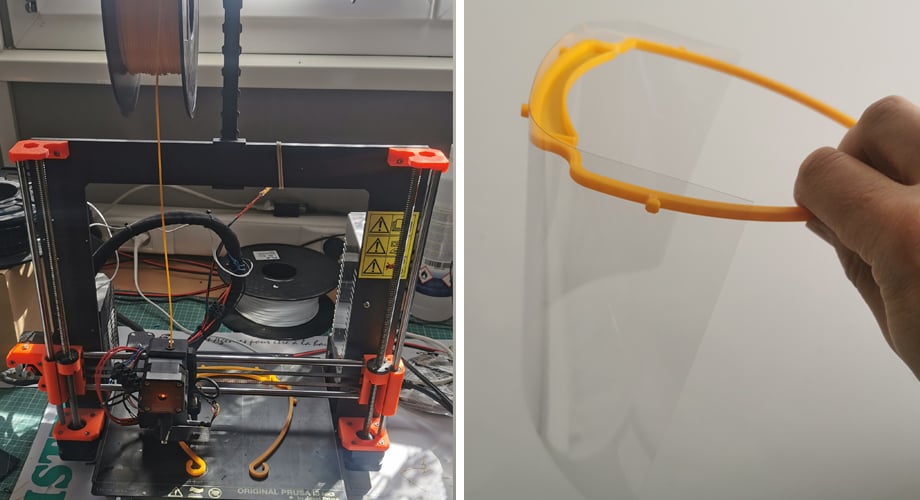 The visors take about 30 minutes to create as the 3D printer produces a headband, on to which Laurent adds a transparent sheet that completes the visor.
As well as Laurent's efforts to utilise his skills, the mill has made a significant donation of €10,000 to the Pasteur Hospital in Colmar. This donation will be used to support the hospital and its medical staff as well as patients affected by Covid-19 and will allow the purchase of essential equipment for the fight against the virus.