DS Smith donates 25,000 euros to UNICEF for recycling project
The project supports the collection and transformation of plastic waste into building blocks for new schools.

As the pace of change in the world accelerates, and consumers demand more of the products and services they buy, there is, in parallel, an expectation that organisations of all kinds must radically reduce their impact on the natural world. Already now, for example, the environmental impact of plastic waste is immense. With this year's Christmas donation is in line with the new DS Smith Sustainability Strategy "Now and Next.". The team in Germany and Switzerland is therefore once again supporting an innovative UNICEF-sponsored project in which plastic waste is collected and turned into building blocks for schools.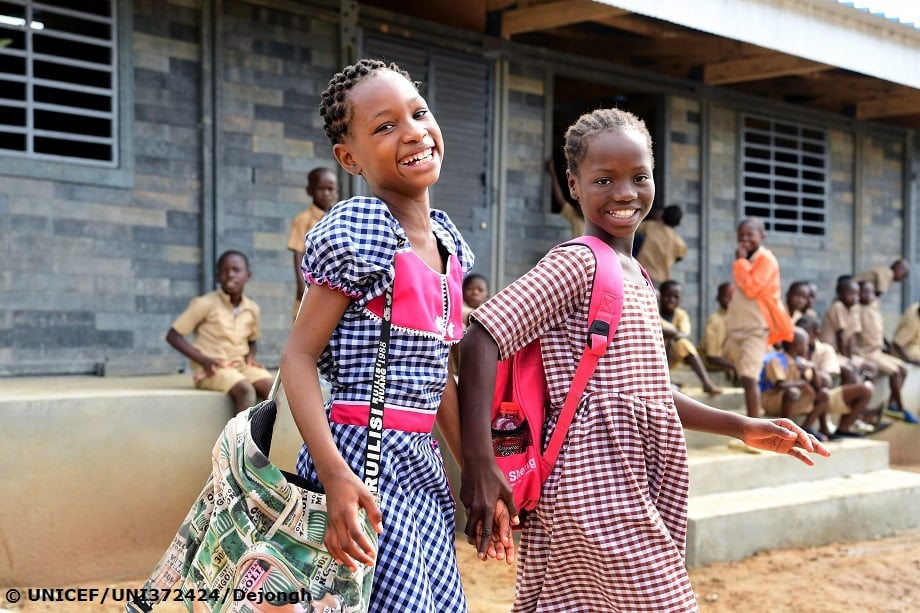 Picture source: © UNICEF/UNI372424/Dejongh
"At DS Smith we aim to take out of the supermarket aisle one billion pieces of plastics by 2025," emphasizes Uwe Väth, Managing Director Germany and Switzerland at DS Smith. "To achieve this, we are applying our Circular Design Principles and working with our customers on innovative display and packaging solutions made of corrugated board. This Christmas we are again supporting a project that fits in very well with this and in which plastic waste is collected. The feedback from our customers has already been excellent in the past. We are really very pleased about this".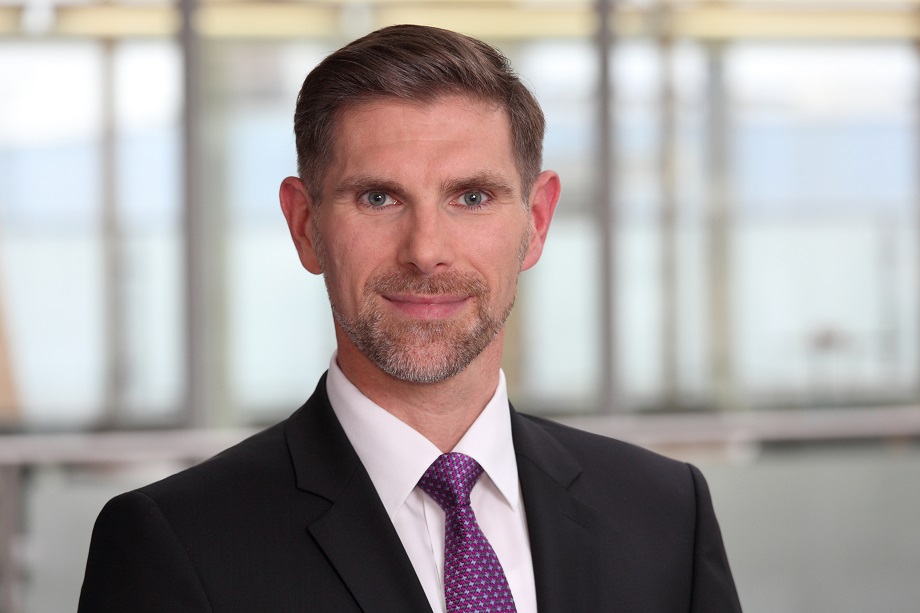 The UNICEF-sponsored project in the Ivory Coast has a positive effect on several levels: Plastic waste is collected locally and converted into building blocks for new classrooms. By building up a small recycling market for plastic waste, poor families, including many single mothers, can generate income from the collection and thus create a better living situation for themselves and their children. At the same time, new classrooms are being built with the plastic building blocks and more children have the opportunity to attend school.
"Improper disposal of waste can expand diseases such as malaria, diarrhea and pneumonia," says Anja Röhrle, Marketing and Communications Manager at DS Smith Germany and Switzerland. "The UNICEF project also contributes in this area to significantly improve the living conditions of the local people and thus preventing diseases".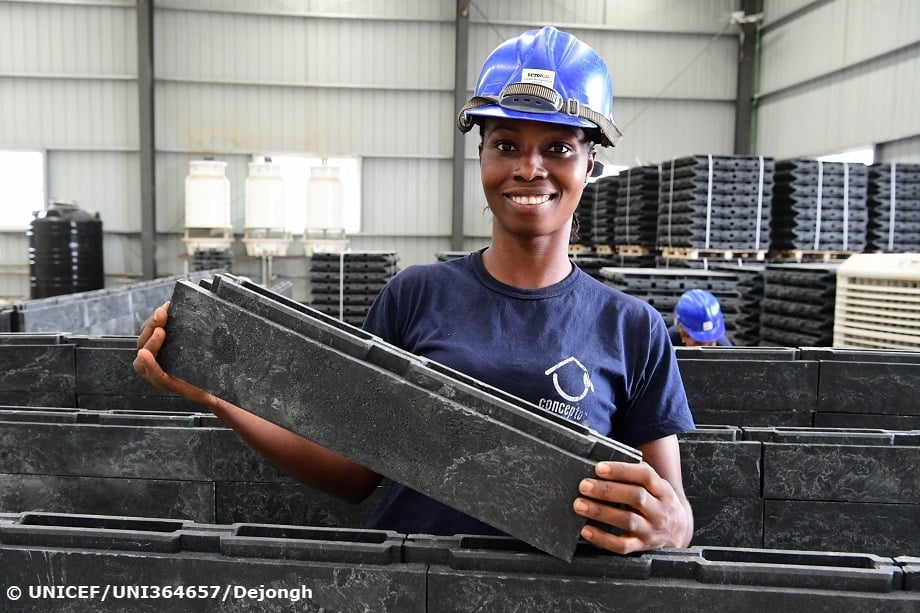 Picture source: © UNICEF/UNI364657/Dejongh
For Christmas, DS Smith Packaging Germany/Switzerland is again supporting a UNICEF-sponsored project in the Ivory Coast, where recycled plastic waste is used to make building blocks for new schools. Yvonne Koffi, who works in the brick making sector, says: "I am very happy to be part of a team of women making bricks from recycled plastic waste. It's fantastic that it will become a school for children. That makes me happy."
The donation of 25.000,- Euro has just been handed over. Wolfgang Schmid, from the UNICEF working group in Fulda, thanked DS Smith and emphasised: "We are very pleased that DS Smith once again supports the worldwide work of UNICEF. This way we can continue to work together to make the world a little bit better".
As part of its new Sustainability Strategy "Now and next." DS Smith also plans to support a total of 100 biodiversity projects in the communities where the company operates worldwide by 2025. For information on how to apply for a biodiversity project, please visit www.dssmith.com/charitable-form.