A roadmap for a better world: How innovation is driving service and sustainability for DS Smith
How do we balance the need for our business to make hundreds of lorry journeys across Europe every week with our commitment to build a more sustainable world? Whilst improving the service we provide our customers at the same time?


About Petra Lippertova – Petra has over 25 years of experience in transport and logistics. She has successfully managed projects in road and rail transport, set up new distribution networks, implemented vendor-managed inventories for customers and lead on added value projects. In her current role, she has been improving our supply chains and processes by driving digitalisation and new technologies.
At DS Smith we are constantly working to supply our customers with quality paper and packaging solutions and keep fibre circulating around our circular business model. To achieve this involves hundreds of time-critical lorry movements across Europe every week.
The task of planning and managing these vehicle movements falls to our Logistics Department who work closely with our recycling depots, paper mills and packaging plants. As well as our own fleet of vehicles, we also have partnerships with 3rd party carriers to accommodate the volume of goods we transport.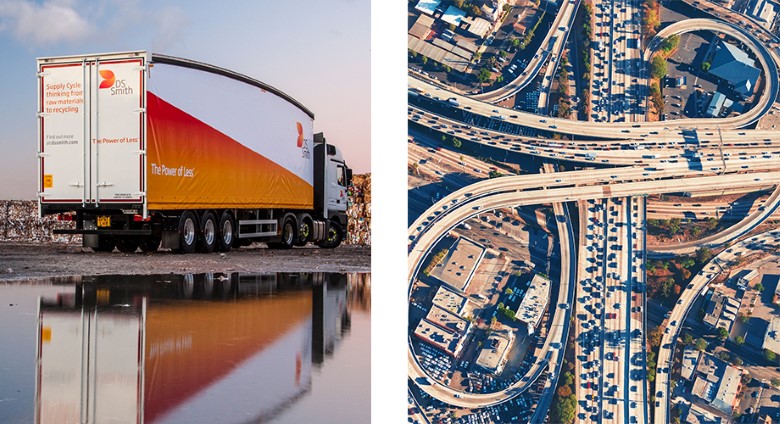 Finding a better way
Throughout our business, we are constantly scrutinising our performance and finding ways to run our operations more smoothly and efficiently. At the same time, through our Now & Next Sustainability Strategy, we are improving our environmental credentials and helping to build a more sustainable world.
Performance in logistics is traditionally measured using 'On Time and In Full' delivery statistics (OTIF) which is an industry-standard KPI. OTIF is expressed as a percentage based on whether the supply chain was able to deliver the expected product, in the quantity ordered by the customer, at the place agreed by the customer and at the expected time. Across our divisions our OTIF is currently 95% which compares favourably with industry KPIs which range from 85% to 100%.
However, with our own OTIF target of 97%, we have recognised the need to measure our performance more consistently and accurately.
A track record of thinking differently
We work around the clock from many of our sites so we can meet urgent customer requests with delivery within 24hrs to 48hrs. These journeys can be hundreds of miles long, across country borders, picking up unexpected delays along the way. To accurately monitor and measure our deliveries we needed new, clear metrics for the performance of both our own fleet and our 3rd party carriers' too.
We have a history of thinking differently and displaying strong leadership in our industry. So we set out to implement pioneering, real-time visibility in our logistics that would enable us to accurately monitor consignments all the way from our production facilities to our customers' doors.
Aligning hundreds of tracking systems into one solution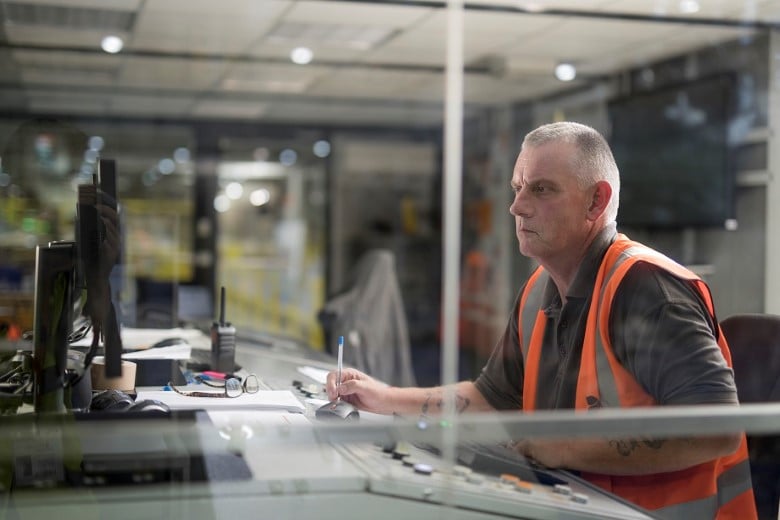 By joining forces with Transporeon, a transport management platform and Sixfold, a real-time visibility platform, we have been able to implement the next generation of supply chain technology. Together we aligned hundreds of different telematics tracking systems used by our 3rd party transport suppliers across Europe into one central system.
Without using any additional hardware or software, our solution now provides us and our customers with:
Accurate OTIF information and delivery times
Vehicle position visible in real-time
Waiting time (loading/unloading)
Potential delays/risk of delay
GDPR compliance
Not just smart thinking but Lean thinking
Lean thinking aims to remove wastes from work processes. The original seven wastes, or Muda, was developed by Taiichi Ohno, the Chief Engineer at Toyota. Waste is any action or step in a process that does not add value to the customer and included in the seven wastes is 'Waiting'.
Using the same technology as the European Commission, we can proactively create a map showing hold-ups at border crossings right across Europe, such as between France and Switzerland or Germany and Poland for example.
This technology helps us know whether our shipments are on time or delayed and identify the root causes at local transport level where necessary. We can consolidate waiting times at borders and get accurate results and predictions of delivery times which we can provide via a shareable link to our customers. With this information, production schedules can be managed more efficiently so that lines are not left idle.
In the future, this technology will also help us identify British border delays after Brexit.
We are reducing CO2 emissions too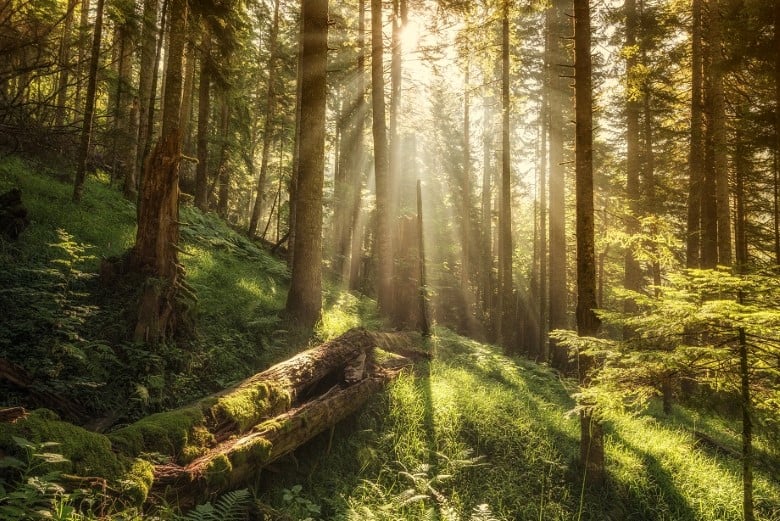 As part of our Now & Next Sustainability Strategy we are committed to a 30 per cent reduction in CO2e (carbon dioxide equivalent) emissions per tonne of production by 2030, against 2015 baseline.
In addition to accurately tracking vehicle movements over time and distance we can also measure CO2 emissions and the impact on our clients' own sustainability targets. We can use this information to set targets and preferences for our carriers which they must agree to before being onboarded as a supplier.
By 2025, we are also committed to taking 250,000 lorry journeys off the road. As part of our logistics optimisation strategy, we are striving to utilise more train and water transport where possible, as well as reducing empty miles. By monitoring vehicles on the road, our system can identify and reduce "off route" related risks, such as waiting on non-approved delivery locations and minimising vehicle standing times with engines turned on.
Building a more sustainable world, with the next generation of supply chain technology
Through innovation and thinking differently about our supply chain, we are proud to have developed a solution that makes us a more reliable supplier whilst reducing the impact of transport on our environment.