DS Smith sponsors the launch of anti-littering children's book
Engaging young people on the benefits of circular living and the circular economy is a key part of our 'Now & Next' Sustainability Strategy. As is supporting the local communities around our offices and paper mills. That's why we have sponsored the launch of a new children's book by the charity 'Litter Angels'.

Our sites across Europe do so much work to engage with our local communities. In a typical year we open our doors to school educational trips, our employees volunteer to teach the circular economy in classrooms, we organise community litter picks, and much more.
As the second-largest recovered fibre-based paper operation in Europe, and one of the area's largest employers, our Kemsley Paper Mill also supports a number of local and charitable initiatives, including Sheerness-based charity Litter Angels. Founded in 2008, Litter Angels aims to make the local environment a cleaner, greener place to live. Its main objective is to encourage young people to understand about the anti-social nature of litter and the damage it does to our environment. So we were delighted to provide a grant of £5,795 from the DS Smith Charitable Foundation to fund the charity's second book which encourages primary school-aged children not to drop litter.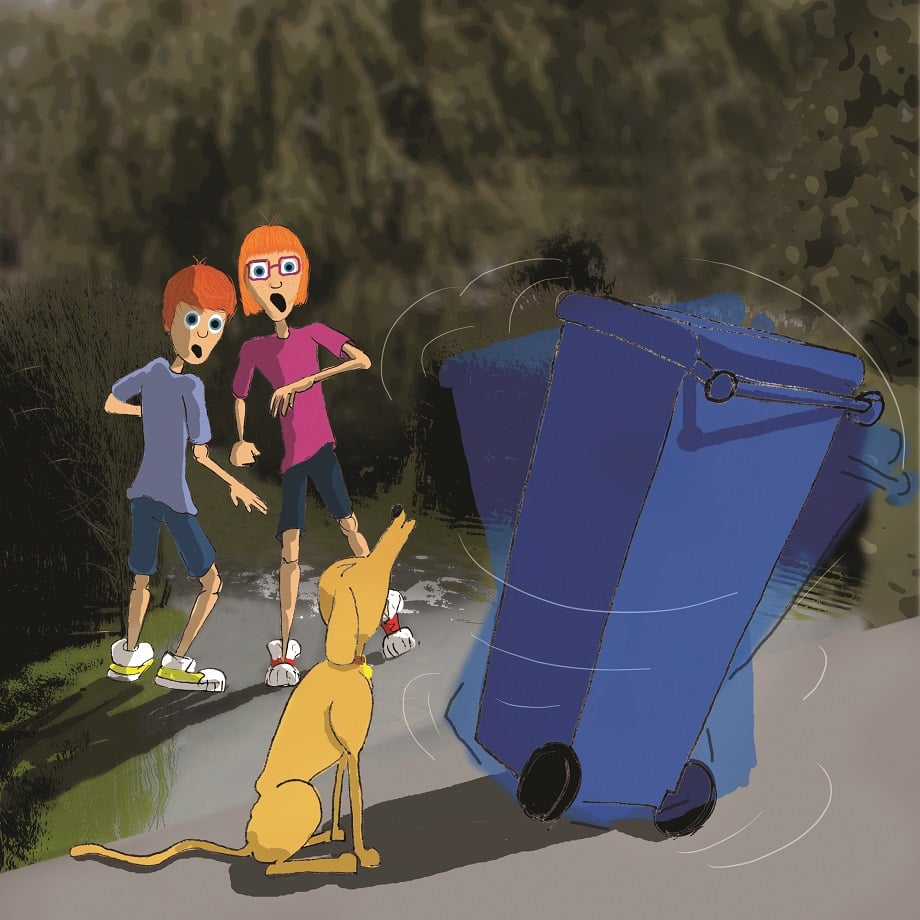 Written by the charity's chairman, Gordon Henderson, and illustrated by local artist, Kevin Ralph, 'The Almost Twins to the Rescue' is a 40-page paperback that makes children think about the negative impact of litter on both our surroundings and wildlife. In the story, The Almost Twins, Jack and Jessica, rescue a duck, and in doing so, they could help to rescue more than they ever imagined.
As well as being educational, the publication of the book will raise much-needed funds to ensure Litter Angels can spread its message to as many children as possible. At DS Smith we are committed to educating 5 million young people on the circular economy by 2030, so it's an objective that sits well with both our 'Now & Next' Sustainability Strategy and our wider business Purpose.
"At DS Smith, sustainability sits at the heart of our business practice, a value which is also embedded in our Charitable Foundation. We're therefore pleased to support Litter Angels, a charity which engages closely with our Purpose. The launch of 'The Almost Twins to the Rescue' brings to life key environmental issues such as littering that are fundamental to the work we do in the circular economy, teaching children how best to take pride in the natural environment and help materials to be recycled."
— Wouter Van Tol, Head of Sustainability DS Smith
With the help of our grant, all primary schools across Sittingbourne and Sheppey have been provided with two free copies of the book for their school library.
Reducing litter can help to build a more sustainable world
Worldwide, just over eight billion tonnes of litter ends up in the ocean every year and, according to Keep Britain Tidy, more than two million pieces of litter are dropped in the UK every day. Even when picked-up, materials that could otherwise be kept in the supply cycle, like paper or drinks cans, can still end up in landfill or incineration because they've been contaminated.
Litter is also expensive to clear up. The annual cost to the UK taxpayer for keeping our streets clean is estimated at over £1 billion. According to figures released by the UK government, that equates to £28 per household, per year. When you consider the amount spent on recycling per household by local authorities is only £26.53, that's money that could be used to double the kerbside recycling effort in the UK.
In a Post-COVID world, where the amount of household recycling collected has nearly doubled in some areas during the pandemic, investment like that could be game-changing. The Local Government Authority is already warning that councils face a funding gap of more than £5bn by 2024 to maintain services at current levels – a figure that could double amid the economic uncertainty caused by the coronavirus pandemic and seriously impact on an already creaking recycling infrastructure.
'The Almost Twins to the Rescue' may be a children's' story book, but it brings to life key environmental issues that are fundamental to the work DS Smith does in the circular economy, teaching children how best to take pride in the natural environment and help materials to be recycled.