Case Study: Solving the Coffee Cup Recycling Challenge
DS Smith pioneers trials to solve the 2.5 billion coffee cup recycling challenge in the UK.

Innovation is at the heart of what we do at DS Smith, and it ensures we are living our company Purpose: 'Redefining Packaging for a Changing World'. As a leading recycler of fibre, DS Smith has always been passionate about solving difficult recycling challenges. With consumer pressure generating big headlines around the recyclability of coffee cups, we knew our expertise could help remedy this impending crisis generated from the widespread 'on the go' coffee culture.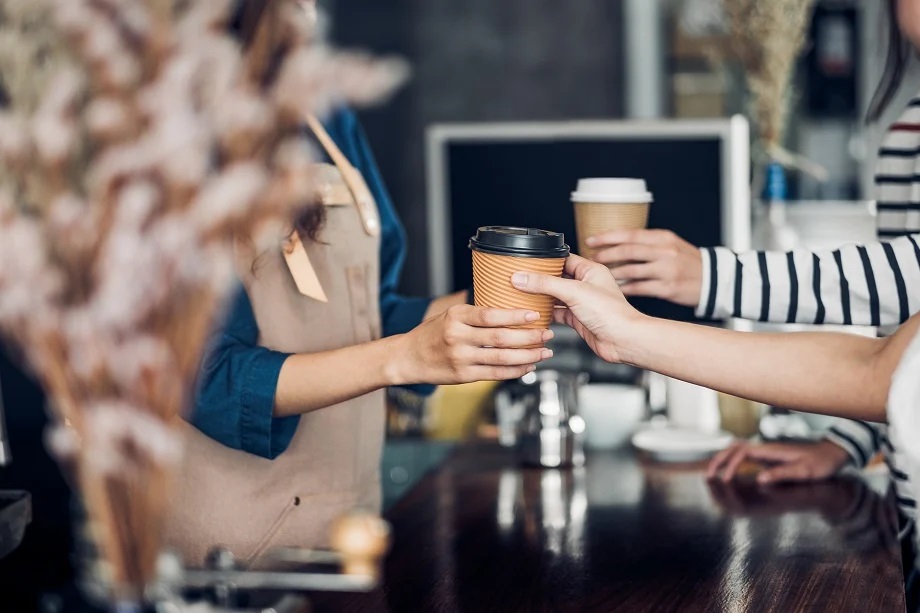 As a member of the Paper Cup Recovery and Recycling Group (PCRRG), DS Smith is committed to providing more insight into these issues. Until now there has not been a nationally recognised sustainable solution to tackle the looming coffee cup recycling crisis. By thinking differently and collaborating closely with our customers, we challenged it head-on.
The Challenge
With 1 in 5 people visiting one of the UK's 20,000 coffee shops every day and only 1% bringing their own reusable cup, there were several challenges that needed to be addressed.
We needed to understand if there was the capacity to recycle such quantities – 2.5 billion annually to be exact - as well as address how we could actually recycle the cups. To date, used coffee cups have presented significant challenges to mainstream paper mills producing papers for the packaging industry. This is in part due to the plastic lining found in coffee cups, which makes up about 5% of the cup, with the other 95% being paper.
Other challenges exist around food waste contamination and dealing with the coffee remnants, so it was vital that the coffee cups could be collected without contamination.
Consumer behaviour suggested that only 1 in 25 coffee cups were currently recycled and 500,000 end up as litter every day which is not sustainable.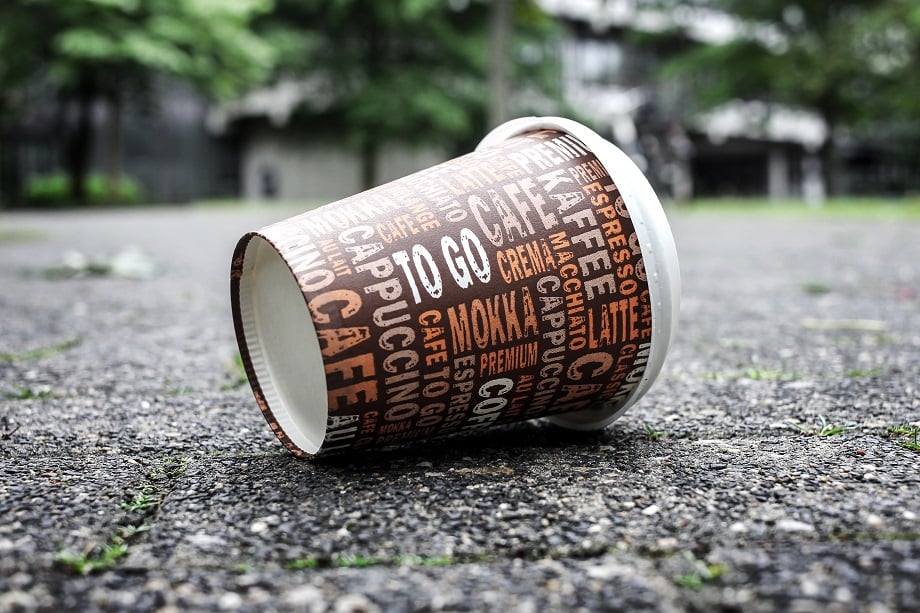 The Solution
To solve this industry challenge, DS Smith pioneered trials at its flagship Kemsley Paper Mill to test the recycling capacity specifically for the coffee cups, and identify what factors were key in being able to recycle them to create high-quality paper output.
The ability to run this trial followed a change in Confederation of European Paper Industries (CEPI) regulations about reprocessing food-stained fibre. After the successful trial, it was concluded that DS Smith has the capacity to recycle all the UK's coffee cup waste – not just now, but also in the future - in line with the expected growth of the coffee industry. The following stages of this pioneering trial involve creating bespoke coffee cup collection bins which we can collect from different customer locations when full and recycle the coffee cups.
This is a great start to solve the coffee cup challenge, but we still have issues to overcome, as there still needs to be improvements in the infrastructure to segregate and collect coffee cups from consumers all over the UK. That's why we're working hard with the coffee cup supply chain, policymakers, the recycling industry, and coffee lovers to build a sustainable, long-term recycling solution and ultimately help redefine packaging for a changing world.
Following on from our coffee cups recycling campaign, one of the UK's largest coffee shop chains Costa Coffee has announced it will commit to recycling the same volume of cups it puts to market. By providing extra funding for cup collectors this initiative from Costa is beginning to really accelerate the amount of cups being recycled. We also welcome the partnership between environmental charity Hubbub and Starbucks. Our capacity to recycle coffee cups supports their 'Cup Fund' which funds paper cup recycling programmes across the UK to help increase the number of paper cups being recycled. The newly developed programme is delivered by Hubbub and funded by the Starbucks 5p cup charge. Without initiatives like this, combined with our ability to provide recycling facilities, the UK would not be able to increase the amount of coffee cups we recycle.
We look forward to continuing our work with all stakeholders in the coffee cup supply chain to realise the full potential of recycling coffee cups and receiving more of their cups at our Kemsley Paper Mill. With coffee cup recycling still high on industry and consumer agendas, more customers from across the DS Smith network are now actively looking to work with us to help us overcome the coffee cup recyclability issue together.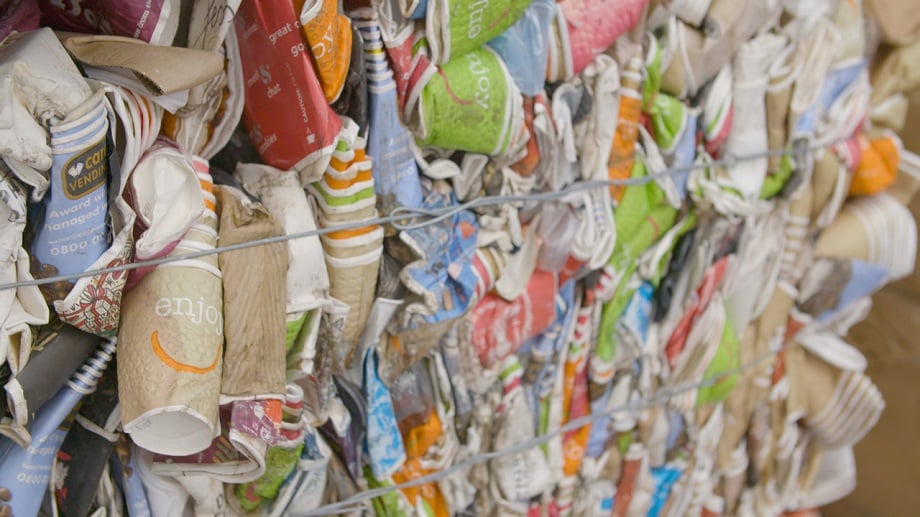 High-profile action from industry leaders is obviously a pivotal step, but there is more work still to be done. The UK is still mid-table when it comes to recycling performance, and DS Smith will continue to look for opportunities to engage with the government on this pressing issue. If we don't, we miss the opportunity to get to the desired position where every used coffee cup is being recycled.
What are the benefits?
DS Smith is committed to providing a solution for how these cups could be recycled. By developing the right sustainable strategy with this new trial in place, we hope to remove 2.5 billion coffee cups from the general waste stream, creating a recyclable material that produces quality fibre outputs to be turned into useful packaging once again.
By thinking differently and having a dynamic and flexible approach to how we do things at DS Smith, we can remain ahead of the curve and help make our mark on the future circular economy.
Talk to us today
Start improving your recycling. Call +44 (0)2920 102048 today.