Celebrating two years of circular economy success with the Ellen MacArthur Foundation
This month, we celebrate our two year anniversary as a Strategic Partner of the Ellen MacArthur Foundation.

We became a Strategic Partner in May 2019 to draw upon the Foundation's world-leading position as experts on the circular economy. With sustainability and the circular economy sitting at the heart of our business, we are working alongside global brands such as Google, Unilever and the H&M Group, as the only packaging Strategic Partner.
When our Strategic Partnership began, we committed to:
Integrating circular economy principles into our design process.
Educating our people on the circular economy to give them the knowledge and tools needed to accelerate the transition.
Challenging ourselves and supporting our customers to adopt circular principles.
The importance of collaboration in driving the Circular Economy
This was designed to support our Vision to be the 'Leading Supplier of Sustainable Packaging Solutions', and through our partnership we have taken significant steps to realise this ambition. The input of the Ellen MacArthur Foundation has been critical in our ongoing transition to a circular economy, and challenging us to look beyond recycling and recyclable packaging as we continue to raise our ambitions We collaborated to develop our Now and Next Sustainability Strategy, our Circular Design Principles and most recently our 4th Value Proposition, 'Circular Ready':
In turn, we have shared our expertise in sustainable packaging with the Foundation's influential Network, as well as supporting our customers and suppliers to transition to a circular economy.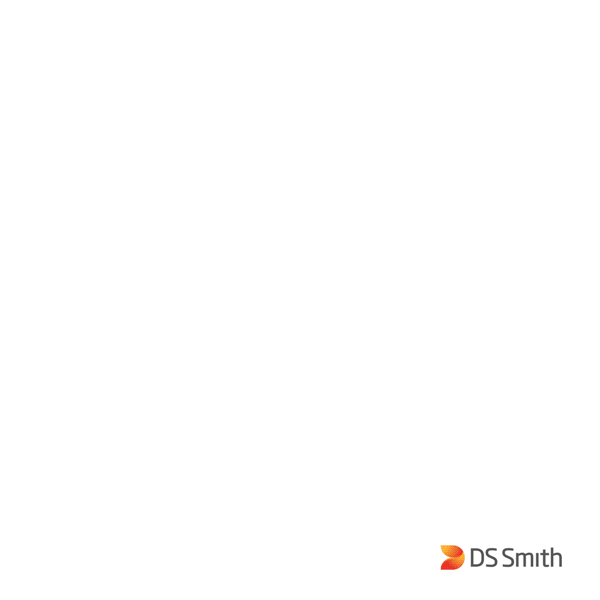 Design is a key principle of the circular economy. With our network of over 700 designers and our focus on innovation, DS Smith is well placed to make a real impact by putting sustainability at the heart of our business model and offering our customer more sustainable packaging solutions.
Since our strategic partnership began, we have worked closely with the Foundation to accelerate our journey and reinforce our industry leadership on the circular economy and there have been many memorable milestones over the past two years. The launch of our Circular Design Principles, which were designed with the support of the Foundation, is just one example of how we are embedding the circular economy to support our goal of manufacturing 100% reusable and recyclable packaging by 2023. By training all of our designers and engaging our wider business to adopt a ReUse, ReTurn, RePurpose and ReCycle mindset we can reduce waste and support our Now and Next Sustainability Strategy and wider business goals. These are just some of the reasons why we can proudly claim that we have made significant contributions to the Ellen MacArthur Foundation's goal of redesigning the economy to create a more circular future.


— Wouter van Tol, Head of Sustainability and Government Affairs