DS Smith turns to virtual reality to propel manufacturing training into the future
After a successful trial in Nantes, DS Smith is set to expand use of the immersive training technology in its production sites.

DS Smith has turned to virtual reality and 360° photography and video to enrich its manufacturing training program.
The new immersive learning solution, Uptale, has been piloted in the production facility in Nantes, France, to enable team members to understand technical processes and complex machine operations in a risk-free environment.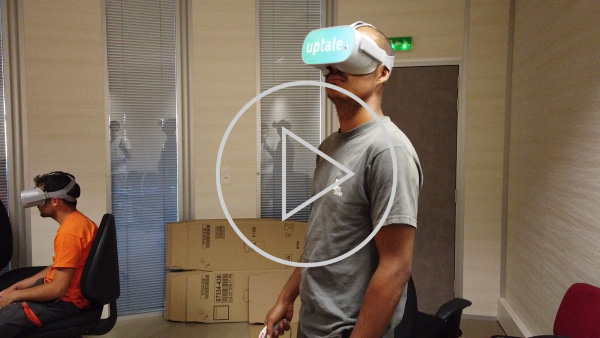 The intuitive training uses 360° photography and videos of the factory to allow team members to 'experience' interactions with the machines. They learn to complete procedures such as changing the roll on a corrugator machine, without stepping foot onto the factory floor, and take part in technical quizzes.
Paul Clarke, Operations Director at DS Smith Packaging commented: "As a business we're committed to ensuring all of our employees who work in factories across 34 different countries have the expertise and skills they need to understand our technical processes and complex machine operations. The cutting-edge virtual reality and 360° training solutions that we've trialled in France give our team members a flexible tool to continue to learn and develop valuable know-how throughout their careers."
Watch the video about virtual reality training: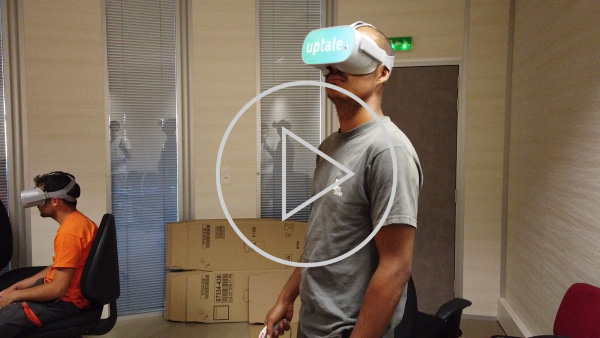 Along with better learning efficiency and reduced training time, the solution allows team members to consolidate knowledge and practice skills in a near-real environment. This all happens without risk, with logistical constraints and without stopping production.
Following the successful pilot, DS Smith is now looking to expanding the use of this immersive learning initiative to make its training programme richer and more agile. To date, 10 different learning experiences have been created and available in all local languages. It is deployed remotely via smartphones and computers that enable 360° viewing.
--
Would you like to discover DS Smith and be part of our team?