Will poor packaging cause delays this Christmas?
As e-commerce continues to boom due to Covid 19, DS Smith expresses concern over the knock-on-effects that the rapid increase in online shopping will have on the environment and are calling on the industry to invest in more sustainable and effective packaging ahead of this year's predicted record Christmas.

Market research recently commsionsed by DS Smith, uncovered that an extra 224 million of us will be purchasing our Christmas presents online this year, taking the total number of presents bought online to over 4bn for the first time ever. This predicted rise in e-commerce comes as people try to keep the spirit of Christmas alive, in spite of of Covid-19.
Whilst this boom may well be reassuring for struggling retailers, experts at DS Smith are warning that this surge in sales will result in 350 thousand tonnes of unnecessary packaging and comes with real environmental, reputational and business risks.
Poorly designed packaging results in more breakages and fewer boxes being stacked in vans, having a knock-on effect across the supply chain and resulting in extra vans on the road to deliver presents to homes across Europe.
DS Smith has calculated that there will be an extra 2.2million trips made by delivery vans over the Christmas period to deliver these additional 224 million presents. However, due to the excess packaging in the 4 billion presents being bought online, there will be nearly 590,000 avoidable delivery journeys causing 11,400 tonnes of additional CO2 emissions – a significant increase when most companies are working hard to reduce their environmental impact.
There is also the impact on retailers' long-term reputations to consider. 36% of consumers said that they would expect a replacement gift delivered free of charge should a gift arrive broken, while 34% said they would be unlikely to buy from that retailer again and 40% said they would request a refund if a gift arrives damaged.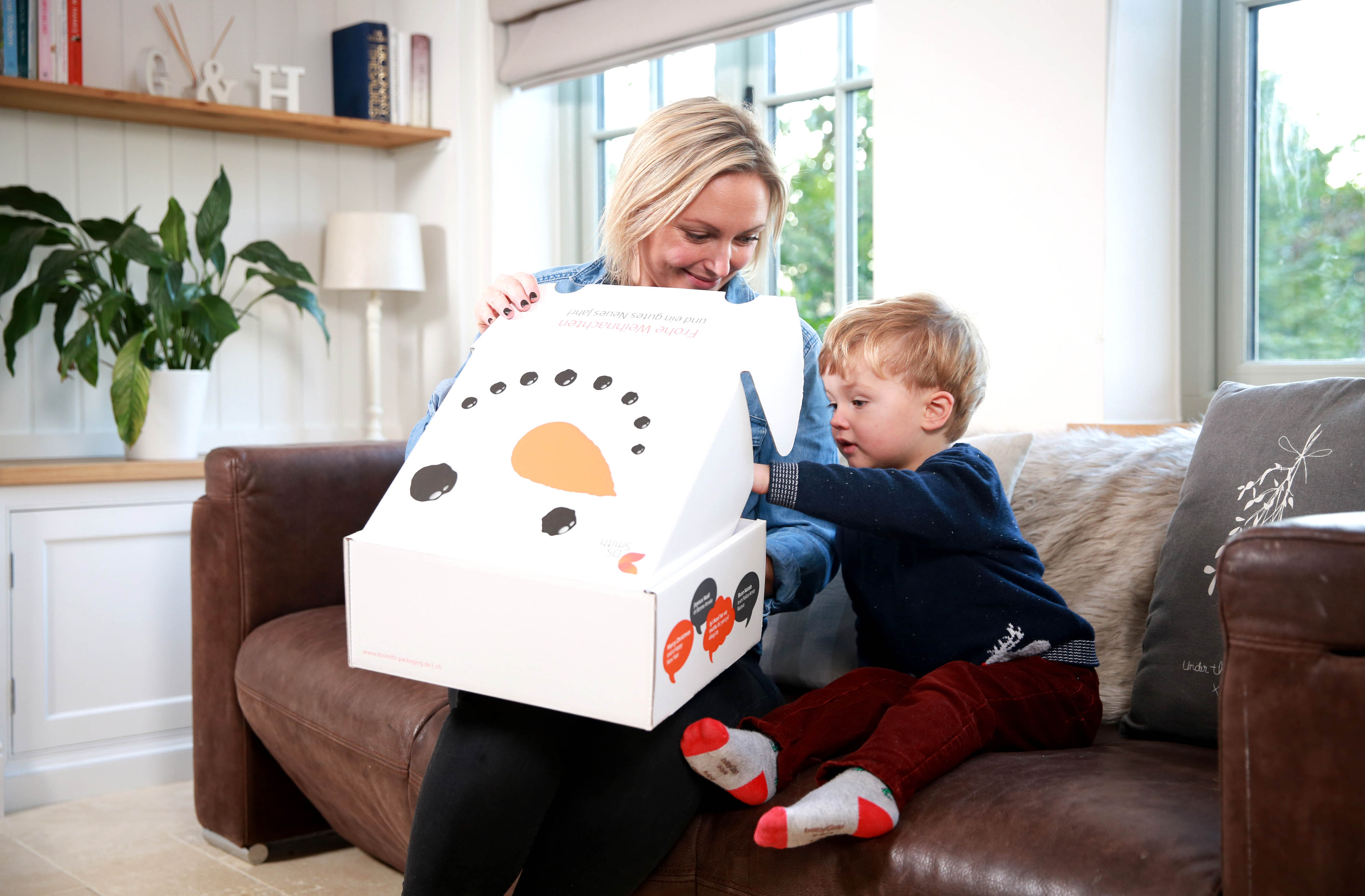 When it comes to delivery times, shoppers continue to demand excellence despite the pressures of the pandemic, with 31% of people unlikely to buy from a retailer again if their package turned up late and 22% of people saying they would cancel an order if they learnt their gift was going to arrive late.
What the gift arrives in is also important – nearly one third (32%) of consumers said that recyclable or reusable packaging are features of their packaging they consider particularly important.
Stefano Rossi, Packaging CEO, said "The rapid growth of e-commerce that occurred over the lockdown period combined with the always-busy Christmas period is putting unparalleled pressure on the behind the scenes logistics operation. Where poorly designed packaging is used it has consequences – it leads to more journeys which means it takes longer for precious presents to get from A to B. Businesses need to carefully consider how they pack goods effectively and with sustainable packaging materials and help is at hand. Our high-performance packaging solutions can ensure the best use of fibre – reducing the space needed and the number of breakages whilst also increasing sustainability."
However, better packaging isn't just for Christmas. Additional research conducted by DS Smith revealed that more than two-fifths (45%) are concerned about the sustainability of using excess packaging. The same research showed that 66% would change where they shop if it meant using less packaging and 41% say they would like to see it produced in a way that has a low impact on the environment.
At DS Smith, we are commited in our efforts to developing sustainable packaging solutions, so our customers can effectively meet high demands, whilst reducing impact on the environment. We have recently launched our new Now and Next Sustainability Strategy, which is focused on the challenges we are facing today, as well as those, that will impact on future generations. Learn more about our ambitious goals and targets here.