DS Smith goes for gold in sustainability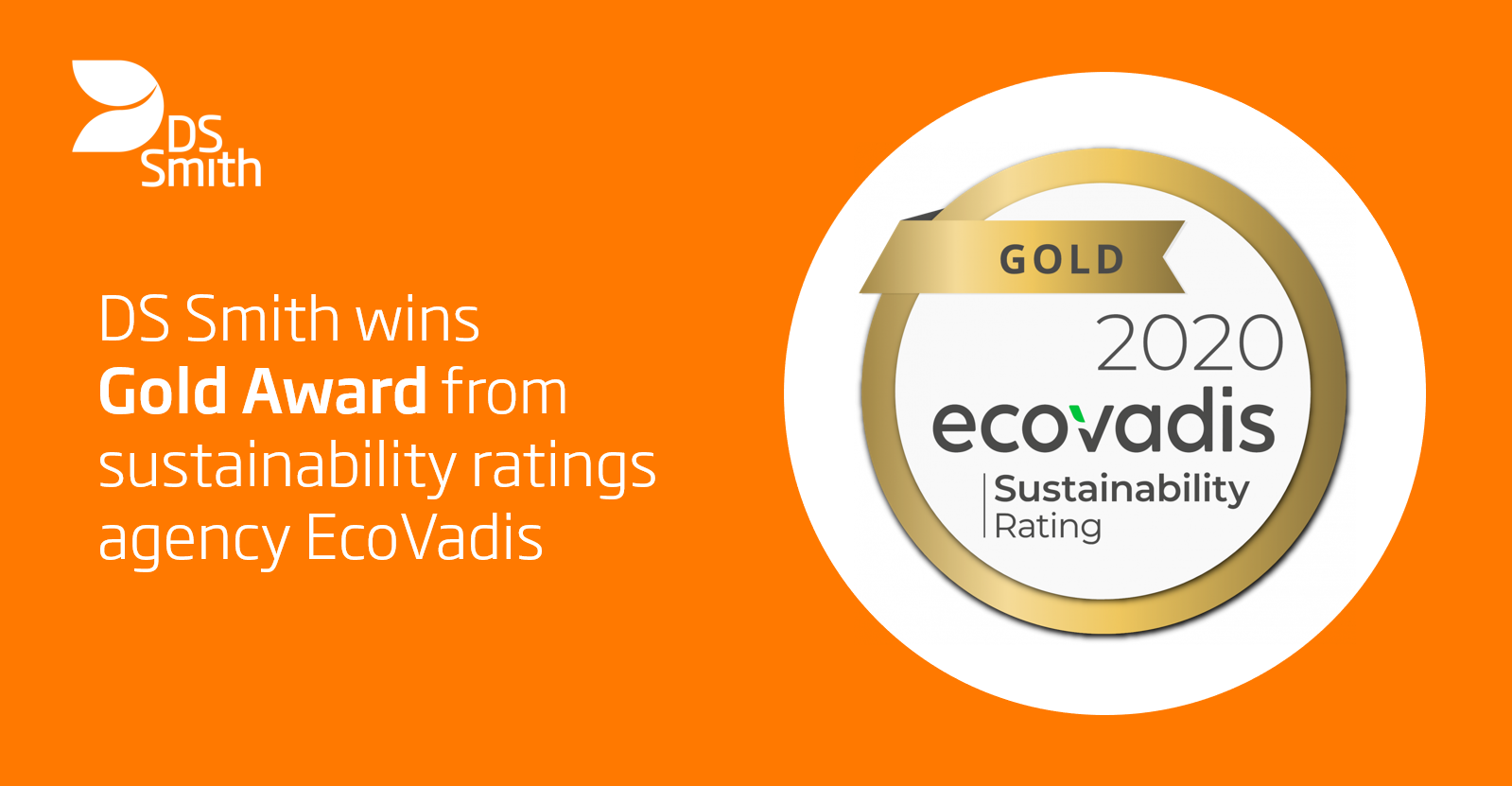 DS Smith has again won a Gold Award from sustainability rating agency EcoVadis, the fourth time we've won the award since we began participating. DS Smith's score puts the business in the top 5% of companies measured by EcoVadis, and demonstrates our commitment to sustainability right across the business.
Head of Sustainability, Wouter van Tol, said: "We're pleased to have won the Gold Award from EcoVadis. Each year the assessments become more challenging as new topics are included and minimum expectations increase. Retaining the Gold award once again reflects continued improvement in both sustainability management and performance, and transparent reporting.
"Sustainability is one of the defining issues for this generation and for the next one, and it's so important that DS Smith is able to demonstrate our commitment to sustainability right across the business. We also know that sustainability is a key driver of growth for DS Smith. We're working to deliver value for our customers, helping them be more sustainable by delivering sustainable packaging solutions, and accelerating the transition to a circular economy."
EcoVadis is a third-party tool that benchmarks suppliers across the wide variety of sectors and countries. And tools like EcoVadis enable DS Smith to demonstrate sustainability successes as we work to be the leading supplier of sustainable packaging solutions.
The EcoVadis assessment considers policies and performance across four key areas:
Environmental management
Fair business practice
Labour and human rights
Sustainable procurement
The ambition for the business is to push for the new Platinum Award in 2021 and, by developing a strong benchmark improvement plan, work is underway to meet this target next year.