Diversity is key to our continued success
At DS Smith we are passionate about giving everybody the opportunity to realise their potential. Creating an inclusive culture where diversity thrives is core to our values and purpose. It is key to our continued success.


When we think about diversity we recognise that diversity can take many forms, including diversity of gender, social and ethnic backgrounds, thinking styles and personal experiences and beliefs.
Creating a modern, inclusive and diverse culture
For us, inclusion starts with the belief that everyone, regardless of background, is valued, respected and has the opportunity to flourish. It is about embracing our differences and valuing the creative opportunities for our business and customers. These principles of fairness, respect and value are so fundamental that we have included them in our Employee Charter.
We have made good early progress but there is more to do to achieve our ambition. Actions speak louder than words. That is why we have a diversity and inclusion plan, regularly reviewed by our Executive Team, with clear actions to build awareness and ownership and embed the principles of inclusion and diversity in all aspects of our people policies and practices. An early step has been the development of an inclusive senior leadership workshop. 2021 will see this workshop and other awareness training roll out and become embedded in our core learning offering.
We understand that with such an international and diverse business, the specific diversity and inclusion challenges will differ between regions. This is why we have established a Diversity and Inclusion Forum with representation from across the business, sponsored by the CEO of Packaging. Working with the forum and other employee representative groups we can build the inclusive networks and local action plans that will have the biggest positive impact for our people and the communities they serve.
One obvious area of collective focus is continuing to improve the representation of women at all levels in the business through our targeted action on talent attraction, development and agile working practices.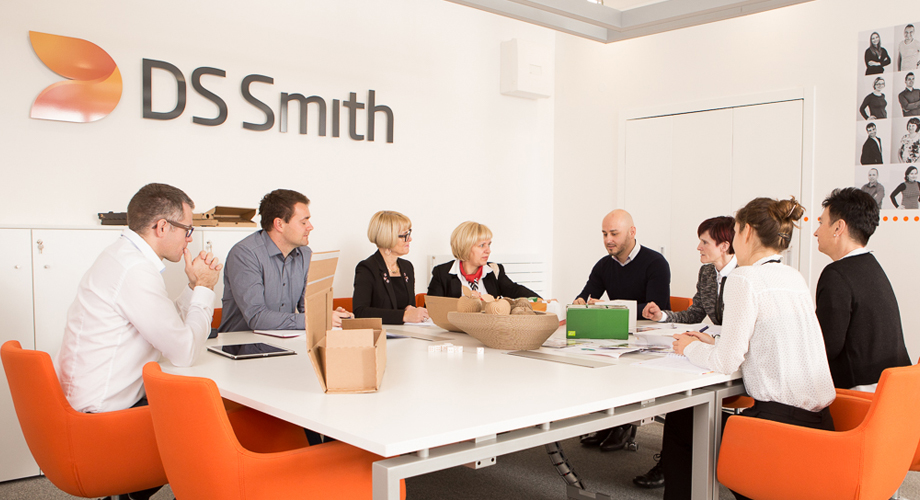 Meaningful change starts at the top
We voluntarily take part in the Hampton-Alexander Review which sets out recommendations for FTSE 350 companies to improve the representation of women both on their executive committees and the direct reports to those committees. DS Smith has three committees that together comprise our Executive Committee, being the Group Operating Committee, Group Strategy Committee and the Group Health, Safety, Environment and Sustainability Committee.
We have been making significant progress on women in other senior positions, from 15% in 2017 to 28% in June 2020 – and we continue to drive for improvement. Currently, 33% of the DS Smith Board are women.
Our leadership programmes have international cohorts and we achieved gender parity in our Aspire Programme for high-potential, mid-level leaders. We are planning to extend targeted career development for diverse talent across the business still further.
Inspiring young professionals
It has been historically challenging to attract women into our industry but we are determined to make progress. As a result of our targeted actions for the Graduate Recruitment programme, we have steadily increased female representation - achieving over 50% of offers to female candidates in 2020.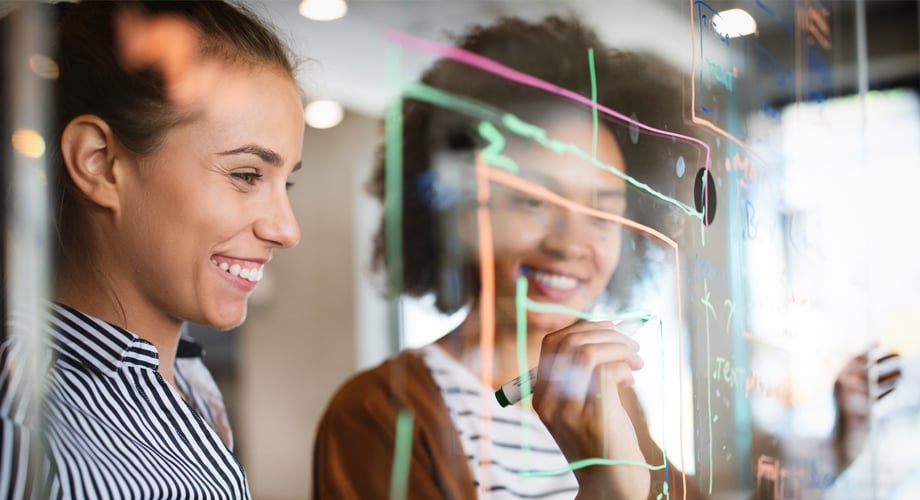 However, we know there is more to do so we are also reviewing our broader talent attraction strategy and developing external partnerships to engage with diverse talent at all stages of their careers to understand what they want from a modern workplace and encourage them to consider joining us. One of the ways we are accelerating our progress has been building partnerships with other organisations to share best practice and learning.
Continuing to raise our standards
There is more we can do and we will continue to raise our standards of inclusion, ensuring more opportunity for development and growth for everyone who works within DS Smith.