DS Smith Announces Global Partnership with the Ellen MacArthur Foundation
DS Smith reinforces commitment to the circular economy with new partnership and
£1 million community fund

London, UK; May 22, 2019: DS Smith, a leading international provider of sustainable packaging, has today signed an agreement to become a Global Partner of the Ellen MacArthur Foundation. The partnership will accelerate the company's circular economy drive and support innovation across the business, including recycling and carbon-efficiency in e-commerce.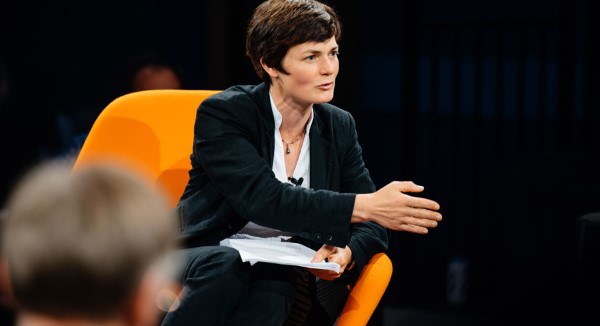 Collaboration between DS Smith and the Ellen MacArthur Foundation will also strengthen the company's Sustainability strategy. This programme is underpinned by nine long-term sustainability targets, which include manufacturing 100 per cent reusable or recyclable packaging by 2025.
The partnership will support innovation in DS Smith's business model, to include projects on packaging design for a circular economy; and improving collection systems in urban areas. These pilots will build on the company's recent efforts on recycling throw-away consumable items such as coffee cups and radically reducing the amount of fibre in its cardboard packaging.
Separately, DS Smith is making available over £1 million from its Charitable Foundation to invest in sustainability or education initiatives. This programme will kickstart local projects across DS Smith's global footprint and support innovative new programmes that will make a real difference to the communities in which it operates.
Miles Roberts, CEO of DS Smith commented: "Our business model is centred on the circular economy and so this partnership will be extremely important in developing our products and services further. Our employees are proud of the efforts we make in their communities and our strong focus on sustainability. However, I believe we can go further and the insights and partnership that the Ellen MacArthur Foundation can provide will be invaluable. In return, our innovation can support the Foundation's drive to grow more business engagement in the circular economy.
I am also pleased that through the DS Smith Charitable Foundation we will now proactively back meaningful projects in local communities that have both education and sustainability at their heart.
Dame Ellen MacArthur, founder of the Ellen MacArthur Foundation commented: "We're delighted to welcome DS Smith as a Global Partner of the Ellen MacArthur Foundation. Building on the company's strong history of innovation across its supply chains, our partnership will focus on identifying opportunities to redesign materials, business models, and problematic waste streams, to create solutions that are aligned with the principles of the circular economy. By applying innovation and creativity, and taking a whole systems approach, we have a huge opportunity to redesign our economy so that it can work in the long term. I look forward to exploring what our partnership can do to accelerate this shift."

As Europe's largest cardboard and paper recycler, DS Smith operates in 17 countries across Europe to manage over 5 million tonnes of recyclable materials each year and ensure they are not lost from the system. It is also participating in new trials to solve how the UK collects and processes rising quantities of e-commerce packaging and hard to recycle products, such as coffee cups.
DS Smith joins the Foundation's 10 existing Global Partners including Intesa Sanpaolo, Danone, Google, H&M, Nike, Phillips, Renault, Solvay, SC Johnson and Unilever in driving forward market leading circular economy initiatives at scale.
For further information, please contact: