The DS Smith Poster Challenge
The DS Smith Poster Challenge asks children to create a poster that encourages people to think about environmental sustainability and own their part in protecting the environment, for example, recycling more or using less water.

The poster can be hand drawn or designed using any digital computer software. It can include words (in any language) and images. It can be in any size. We also encourage children to use recycled, recyclable and re-usable materials to help create their poster. Let their creativity run wild!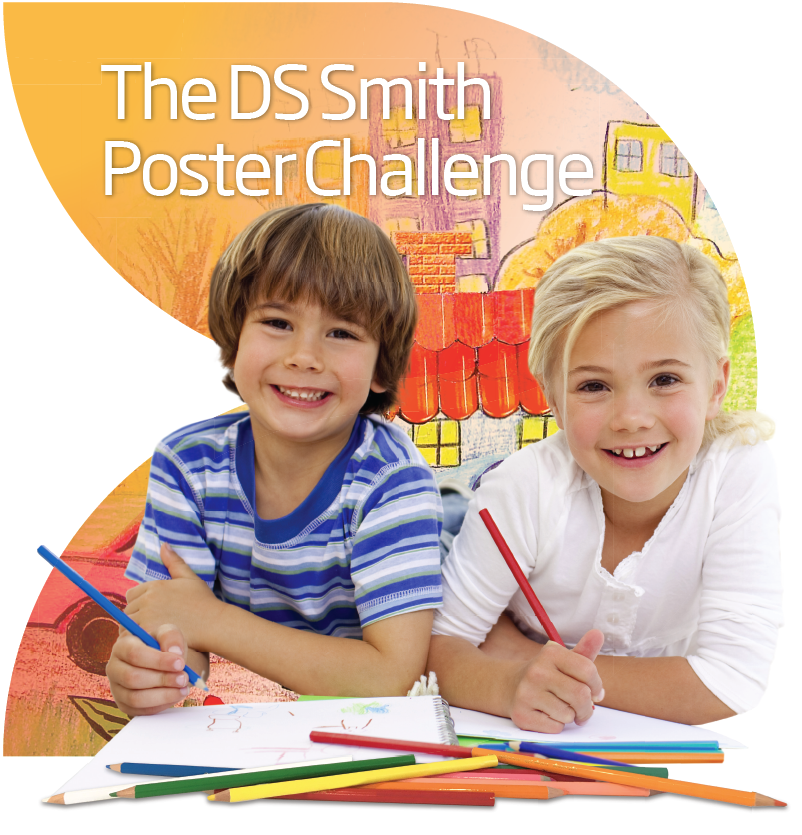 The deadline for submissions is 11 March 2019.
A winning design will be chosen from each country that submits entries. Winners will be awarded a free arts and crafts bundle for themselves and a site visit for their whole class to their local DS Smith site.*
Posters will be judged by a panel of experts and winners will be announced on 29 March 2019.
For more information please email internal.communications@dssmith.com.