DS Smith sustainable fibre sourcing journey
Fibre is DS Smith's primary raw material. Whilst the use of recycled fibres is prioritised through the company's circular business model, the finite recyclability of timber fibre means virgin fibres will always be required to top-up the renewable corrugated system.

Article 2 of 8, Sustainability Review series:
A commitment to our environment is a key part of how we are working to create a sustainable business model. Throughout our operations and supply chains, from design to production and supply to recycling, we are reducing energy consumption, minimising waste and embedding the highest ethical standards to ensure the most positive impact on our environment.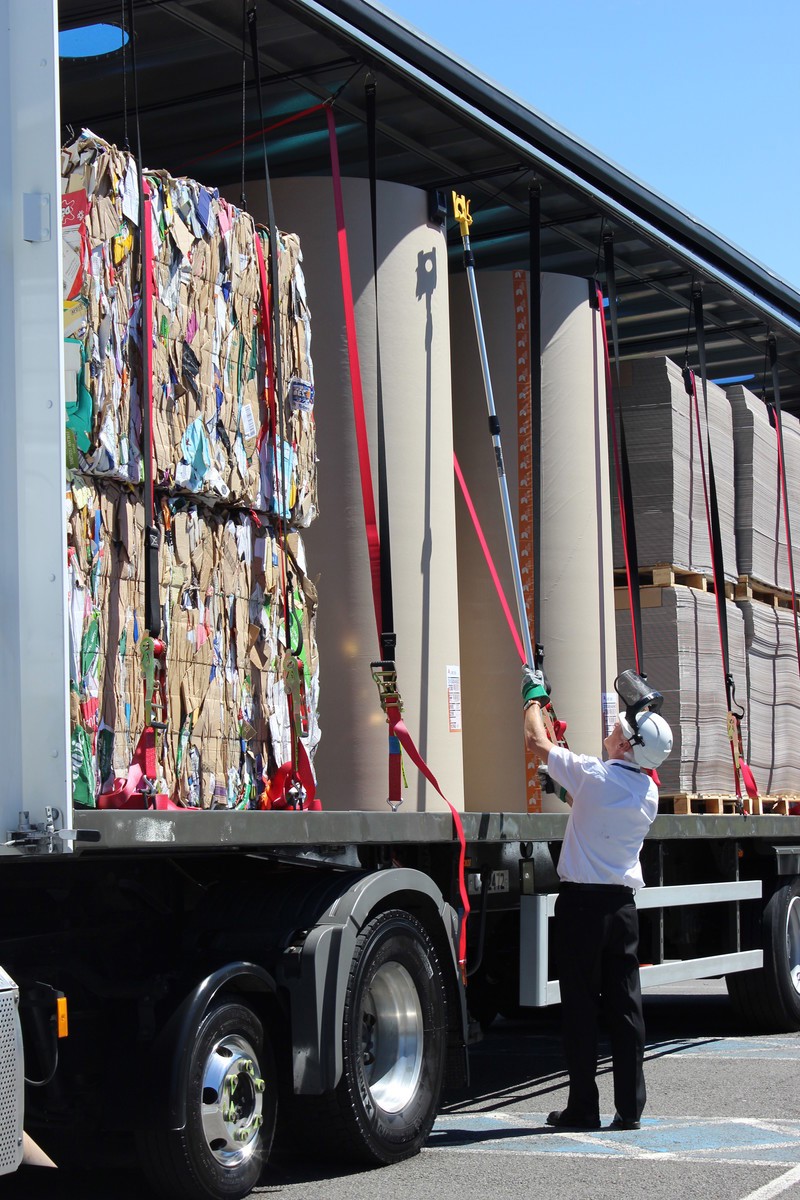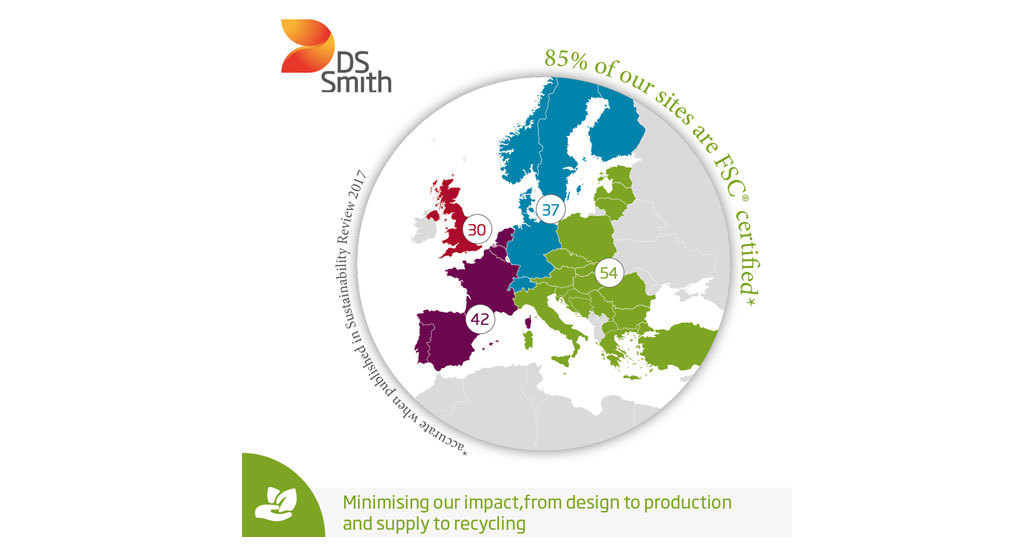 Our Commitment
Fibre must be responsibly sourced to enable DS Smith to continue to create sustainable value for all stakeholders. It is a priority issue, one which DS Smith takes very seriously.
Therefore in early 2016 an ambitious target and programme was launched:
Target for every in-scope site in the Group to achieve Forest Stewardship Council® (FSC®) certification by April 2018
To reinforce this commitment, in 2017 the DS Smith Packaging Division published their first sustainable sourcing commitment: the DS Smith Packaging Sustainable Paper Guideline.
The policy clearly sets out a commitment to supply customers with responsibly sourced paper which is either recycled, certified by a recognised chain of custody scheme or meets our own due diligence requirements. This document has been shared with paper suppliers and is further evidence of the work DS Smith is doing to engage with suppliers base on sustainability issues.
"DS Smith's target states that each site dealing with wood-based fibre shall have a sustainable forestry certification. For the UK, FSC® certification provides the best scheme to demonstrate compliance, as well as meet our customer's ever-increasing demands for sustainably sourced fibre" explains Darren McGrath, Product Performance Manager from the UK.
Excellent progress has been made towards meeting the certification target. In August 2016, 62 per cent of sites were FSC® certified and a year later it has risen to 85 per cent certified.
Delighting our customers
Through the Consumer Goods Forum, many of DS Smith's customers have 2020 net zero-deforestation commitments and are asking for increasing evidence that their fibre comes from sustainable sources.
Aiming for 100% FSC® certified sites by 2018 means DS Smith can consistently meet these requirements across all European operations and manage supply chain risks on behalf of customers.
Realising the potential of our people
Each certified site has undergone a rigorous process to set up software and management systems to track paper reels through the site, and prepare for and undergo regular audits.
Therefore, what do these employees feel about DS Smith's fibre sourcing activities?
Sweden are 100% FSC® certified. This gives us the possibility to reach all our customers with the same offer across the whole of DS Smith Sweden. We can meet all the customer requirements and an internal benefit is also that we have a more efficient audit process.


— Jenny Hörnander, Operations Development Manager, Sweden
Chain of Custody certification offers a reliable way to trace fibre from forest to end-user, and is increasingly becoming a core requirement for our customers. The UK is now in a strong position to meet the demands of our customer wishing to demonstrate a responsible and sustainable approach to their packaging.


— Darren McGrath, Product Performance Manager, UK
It is a great achievement. Tough work has been performed and now I am proud to participate in sustainability projects launched by DS Smith.


— Annalisa Invernizzi, Paper Purchasing Manager, Italy