You've got big plans. So have we.
You'll leave Uni full of energy and ideas, wanting to make an impact on the world and find a job where you can make a difference. Our graduate programmes give you the opportunity to begin your journey with us, building a more sustainable planet and a career you'll be proud of.

Meet Amy
Since joining the Graduate Scheme, I've been given fantastic opportunities and worked on exciting projects. It's fantastic to be empowered and encouraged to create a positive impact on people and the planet!
Feel like you belong from day one
Our two or three-year graduate programmes will give you real insight into our business, the tools to develop into specialist and leadership roles and grow a career within a global FTSE 100 business.
You can join one of our schemes in the UK or Europe, with some programmes giving you the chance to experience life at DS Smith sites in different countries.
Wherever you join us, you'll be given a mentor and taken on a development pathway filled with structured, hands-on learning and projects that stretch you along the way. All whilst being part of a supportive network of fellow graduates.
Throughout all of this you'll be helping us delight our customers with the innovative ideas they need to succeed in their businesses and helping us deliver our ambitious Now & Next Sustainability goals too.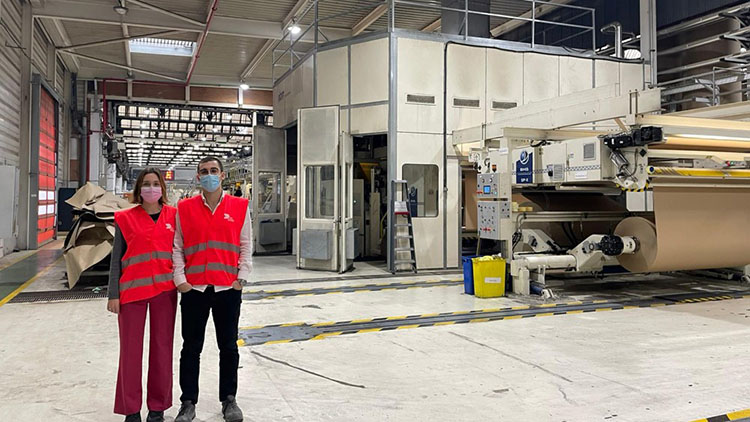 5 reasons to join the DS Smith Graduate Programme
1. We're already a leading provider of sustainable packaging solutions and Europe's biggest recycler. We have a unique supply cycle strategy with an industry-leading approach to sustainability. We want the brightest minds to join us and make us even more innovative and entrepreneurial. That's where you come in.
2. Sustainability is at the heart of everything we do and you can come in and really help make a difference to the communities we work in and the wider world. Every role helps us cut waste, protect natural resources and reduce our carbon footprint.
3. We're a growing FTSE 100 organisation and we want our people to grow together. We put our focus on people over process, engage our teams in decision-making and collaborate so we can continue to lead in the market.
4. You'll be inspired and motivated by the people around you who'll encourage you to develop and expand your skills through training, follow clear career paths and fulfil your true potential. Although we're driven, you'll know we'll never put our ambitions before your wellbeing. This is a career where we aim to get your work/life balance exactly right.
5. Our programmes are designed to set you to succeed either as a specialist or as a future leader within our business. We ensure we're offering our graduates the very best development opportunities, with an inspirational mentor to support you throughout the programme. You'll also have opportunities to take on global projects and learn from senior leaders, with some programmes offering placements in more than one country.
Meet Chris
I've enjoyed so many aspects of the scheme, especially being constantly challenged. Within my current role, I'm sometimes put into difficult situations and I have to react. This is what I love, the level of responsibility you have, despite being a graduate.
A broad choice of options for a wide range of people
We encourage people with all types of degrees, interests and passions to join us and we celebrate the diversity of our teams.
We're offering programmes across the following disciplines:
Sales, Marketing & Innovation
Engineering
Supply Chain
Operational Management
Procurement
Recycling
Paper Sourcing
Human Resources
Research & Development
Finance
IT
All of our schemes will offer unique training and development specific to the skillsets required for those individual disciplines, whilst also having a programme of development rolled out consistently across all our programmes which will give you an opportunity to develop leadership capabilities.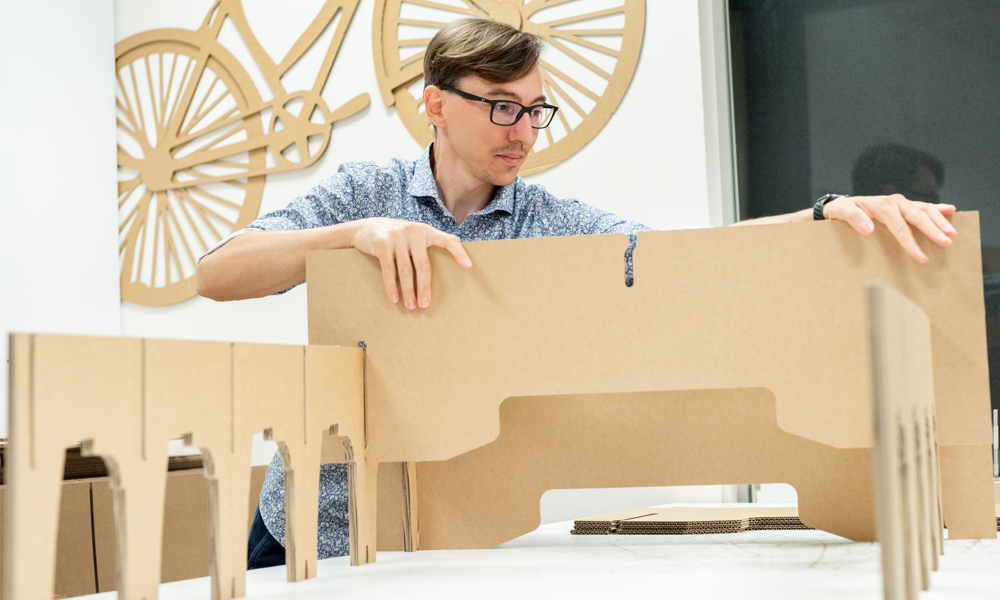 Learn and work throughout our business and around the world
We're offering our programmes in the following countries:
Croatia
Denmark
France
Germany
Italy
Netherlands
Portugal
Poland
Romania
Spain
Sweden
United Kingdom
USA
Due to the nature of our programmes, we'll need you to be fully flexible on the country you work in and we may need you to transfer to another site or country during the course of your programme.
The programme structure
When you first join our Graduate Programme we'll give you a full induction into the DS Smith way of working. You'll be introduced to your manager and be given a mentor.
Year one
Year one will all be about understanding yourself, your strengths and how you can maximise your full potential.

Year two
Year two will focus on understanding others so you can build great networks and will be taught capabilities to ensure you're prepared to lead teams.

And then you'll put it into practice as you lead the way, whether it's leading teams or becoming the best at a particular specialism. From this point you'll be in charge of driving your career and we'll support you in ensuring you find the right path and opportunity for you.
How to apply
Vacancies usually go live every January and remain open until mid-March with Virtual Assessments taking place in April. Once you've selected your preferred programme you'll go through the following application process:
Application process
Graduate Programmes
1. Complete online application
2. Online psychometric testing