Diversity, Equity, and Inclusion for Our People and the Changing World
We are committed to leading the way for change, not only for the benefit of the environment but also for our people and wider society.

At DS Smith we have around 30,000 talented individuals working across North America, and throughout Europe, to build a more sustainable world, and we are growing every day. Just as we tackle single-use plastic with purpose, we are on a journey to strengthen a culture of diversity, equity, and inclusion (DEI) within our organisation.
How do we drive DEI at DS Smith?
We are taking action to ensure our workforce reflects the diverse communities we operate in and the customers we serve. We seek to celebrate the various backgrounds and lived experiences of our colleagues.
We understand that our workforce is unique. Rather than treat everyone the same, we aspire to be an equity-minded employer, endeavouring to accommodate our employees' needs to realise the potential of all our people.
We will strive to embed inclusion into everything we do at DS Smith. We want everyone to feel like they belong, that they have a voice, and that they can meaningfully contribute to DS Smith.
Our DEI Strategy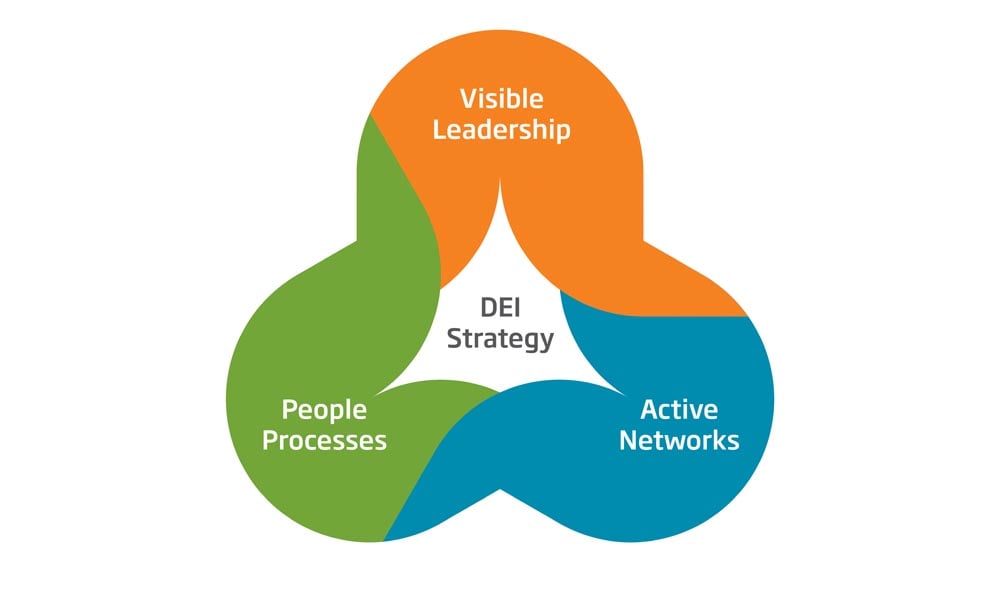 To fulfil our Purpose of 'Redefining Packaging for a Changing World,' we need a diverse, motivated, and engaged workforce.
Our goal is to build a culture of inclusion, where everyone is treated fairly, differences are valued, and we all have the opportunity to thrive.
Change starts from within, so, to accelerate this ambition, we created a DEI strategy with 3 pillars: visible leadership, active networks, and people processes.
We are creating a culture that can attract and retain the very best, diverse workforce. We are leading from the top; raising awareness, building networks and mobilising champions to build the inclusive business we can all be proud of.
As we build our talent pipeline to diversify our leadership team, we are equipping current and future leaders with the necessary knowledge to champion DEI across the organisation. By increasing diversity and awareness across all levels of DS Smith, we aim to drive action.
Next comes our employee resource groups (ERGs), representing the various identities and vibrant communities that make up our organisation. Through initiating honest conversations across the business, our active networks increase engagement, educate our colleagues, and evolve with the needs of our people. In addition, our active networks provide their input as we review and expand our people processes, which include our various policies, to ensure we remain accountable to our DEI goals.
We are committed to fostering an inclusive culture which builds upon the talents and diversity of our colleagues, where all our people can be themselves, perform at their best, and fulfil their potential.
Maintaining high standards of integrity and inclusion is a top priority for our business, and we rely on every individual at DS Smith to ensure we do the right thing as a company.
Visible Leadership
We aim to equip our key decision-makers with the critical knowledge to champion DEI across the organisation, in addition to building a diverse talent pipeline:
Inclusive leadership workshops & reverse mentoring
DEI roundtables, inviting internal and external role models to share their lens, raise awareness, and drive action
Set gender targets & track metrics for professional roles, senior search, and graduates throughout recruitment processes
Development programs, mentoring & coaching support for high-potential female talent & colleagues from other under-represented groups
We currently rank 4th in our industry sector for Board gender diversity, and we are dedicated to continue to move the dial on gender diversity among our senior leadership.
Reverse mentoring helps to break down barriers and encourage an inclusive working environment. It provides a safe space that allows experiences to be shared, enhancing our understanding of each other and the DEI challenges we face.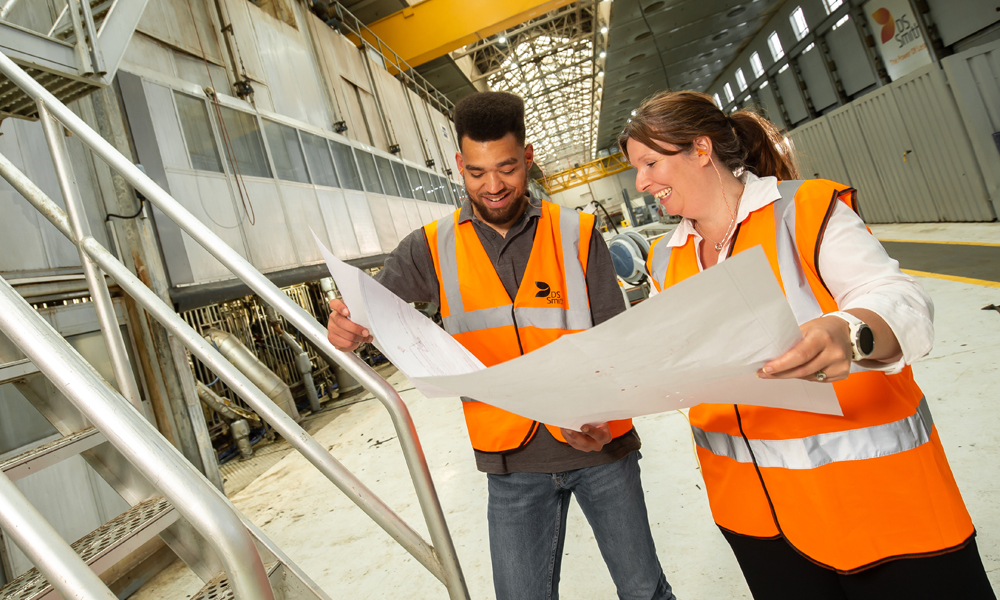 Active networks
Our active networks represent and advocate for our diverse communities at DS Smith:
LGBTQ+ and Allies network
Cultural and Ethnic Diversity network
Gender Diversity network
Disability & Allies network (launching in March 2023)
Sponsored by our Global Operating Committee members and amassing membership across the globe, our active networks are supported to influence widespread, positive change.
For example, the LBGTQ+ and Allies Network and the Cultural and Ethnic Diversity Network have engaged in the following since their launch:
Welcomed a range of speakers into the organisation
Created educational resources for their colleagues
Initiated DS Smith's participation in external events, including London Pride
The networks also lead our Diverse Voices program to promote storytelling and knowledge sharing across DS Smith throughout the calendar year, including Black History Month and International Women's Day.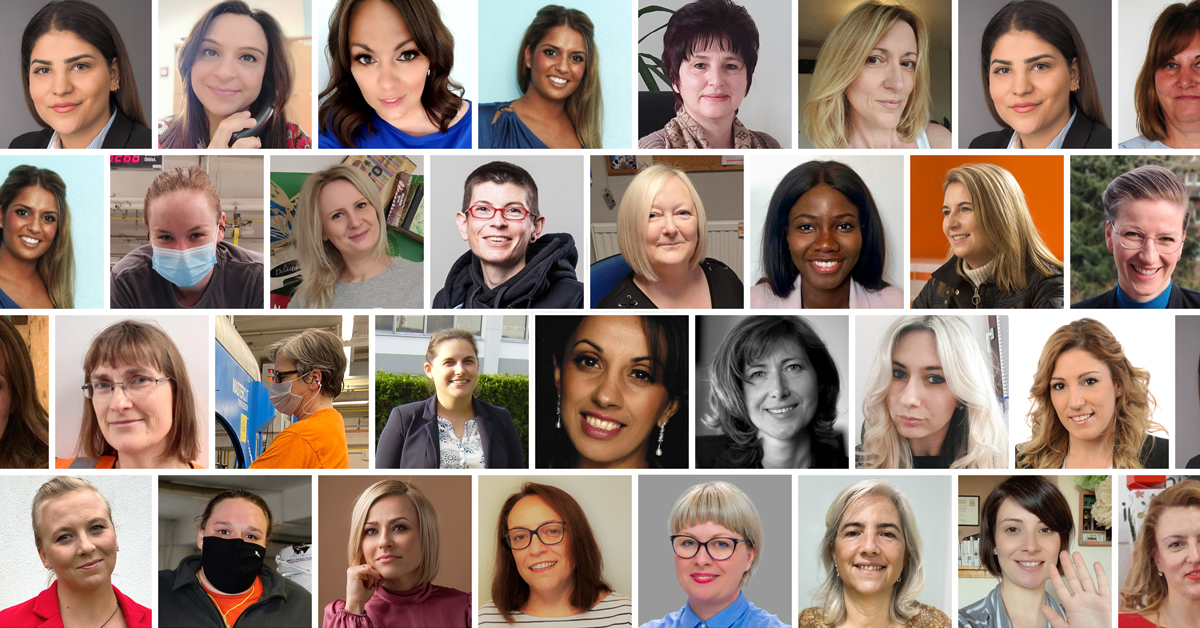 We are bringing together our female colleagues across our organisation and learning from each other's experiences, creating a small network that provides unique insight and connections.
People processes
Our people processes encompass the policies that align with our DEI agenda. These policies keep us committed and accountable to our DEI goals.
Our Equal Opportunity & Anti-Discrimination Policy sets out the approach to equal opportunities and the avoidance of discrimination at DS Smith and our procedures for issues regarding discrimination, harassment, and related conflicts.
As illustrated through our Speak Up! procedure, we encourage our people to speak up if they suspect a breach of any policy or our Code of Conduct without fear of retaliation.
As a global company, we are committed to protecting our workforce from exploitation across the supply chain and have a zero-tolerance stance on modern slavery, harassment or discrimination of any kind.
To spread awareness of these policies and get everyone on board with DEI, we continue to build a learning culture within DS Smith. All employees are invited to take our Equal Opportunities training. We also use our Intranet and e-learning platforms to educate our colleagues on pressing DEI topics, such as unconscious bias.
Celebrating our wins
While DEI is a long-term project, and we still have work to do, we have made progress:
DS Smith was recognised by the UK Newspaper The Financial Times as a 2022 Leader in Diversity.
In 2022, the LGBTQ+ and Allies Network was awarded one of just eight awards in our annual internal recognition programme, 'The Smithie Awards' for their Pride Month activity.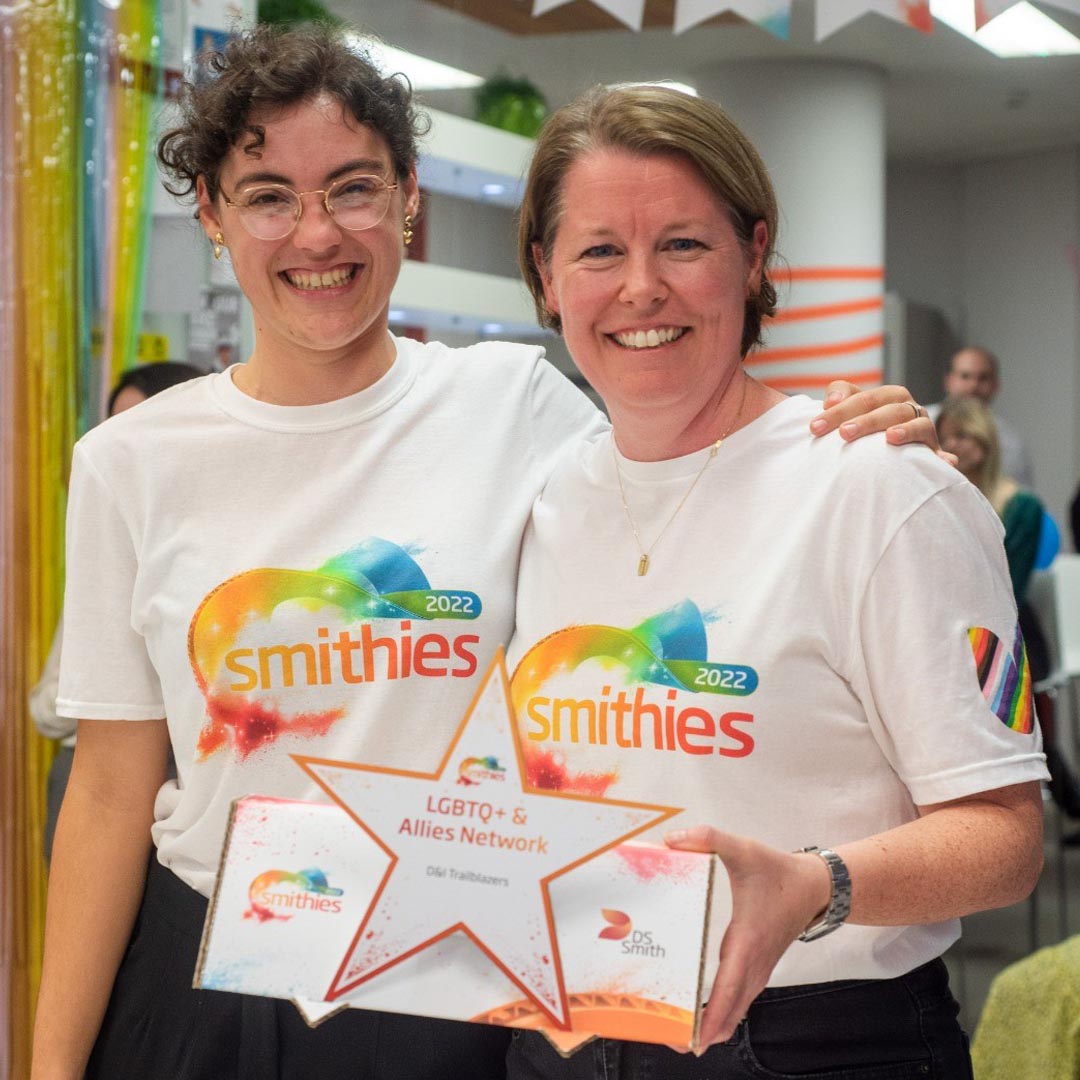 Our ambition & where we want to go
We are on a Diversity, Equity, and Inclusion journey and we are excited about our future as an organisation. To further engage our non-wired workforce, we intend to grow our active networks across our various sites and locations. This project will involve partnering with local and corporate groups to become more connected to our communities and remain on top of implementing DEI best practice. Ultimately, our goal is to embed DEI into everything that we set out to do as a business, and that all our people feel empowered to be their authentic selves at work and thrive.