DS Smith China showcased expertise at Automotive Logistics China 2019
DS Smith has participated at the Automotive Logistics China 2019, for the third year in a row as a Silver Sponsor. At the conference, DS Smith showcased its diverse set of services and their focus on the Total Cost of Ownership-approach.

DS Smith China's representatives have been able to strengthen relationships with some existent clients and connect with possible newcomers. During the many conversations it became clear that DS Smith is increasing brand recognition.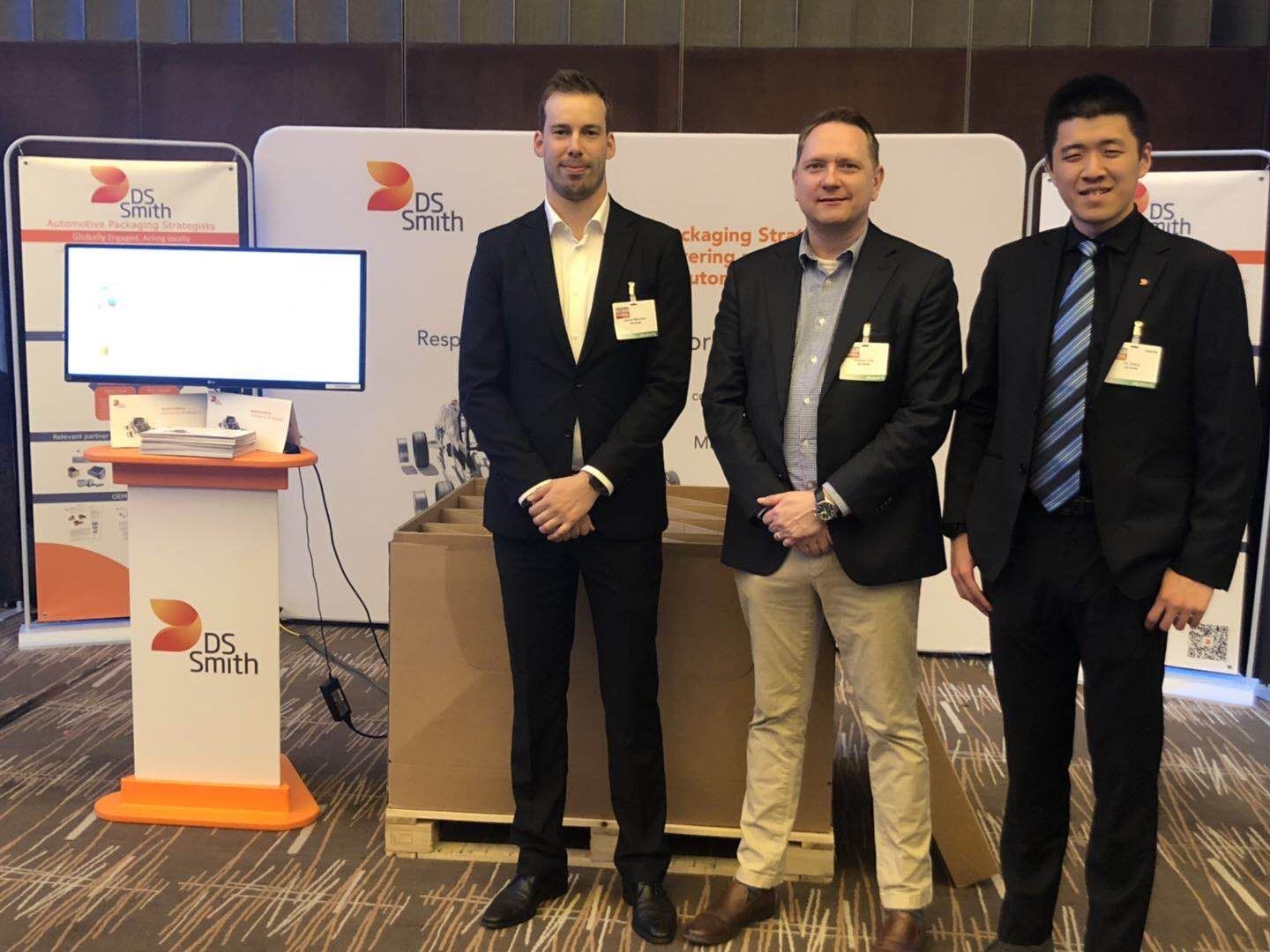 At this year's edition, which took place on 16-18 April 2019, about 500 participants joined the conference. The theme of the conference was: "Open to Opportunities". All participants were representatives of the leading vehicle makers, parts suppliers, logistics service providers, and technology companies in the Chinese automotive logistics sector.
Thoughts on the conference
DS Smith got a lot of visits and proof on interest from participants.
Many visitors are aware of our services abroad and excited to see that services extend to the Asian market.
Our expertise with European counterparts allows the Asian counterpart to achieve a rapid positive ROI, which is essential in Asia.
Many participants see an increase in high-end requirements for one-way packaging.