Recycling and Waste Management in the Pharmaceutical Sector
As one of Europe's leading paper and cardboard recyclers, DS Smith has extensive experience working with pharmaceutical businesses across Europe, helping them to simplify waste management processes and generate value from their recycling.

We understand that improving recycling rates are a key objective to pharmaceutical and medical companies, and our in-depth industry knowledge and integrated waste management services can provide efficient, cost effective, innovative solutions, all managed by one supplier.
We believe that any materials that can be recycled should be, and not end up in incineration, so our services won't compromise on your recycling and sustainability targets.
Partnerships
As a dedicated partner of the pharmaceutical industry, we can help you rethink your supply cycles. Working alongside our long-established pharmamaceutical and medical packaging teams, we're passionate about 'The Power of Less', helping pharmaceutical businesses to attain the best value from their recycling by implementing solutions which deliver less waste, less cost, and less complexity.
We work collaboratively and proactively with our customers, developing long-term waste management partnerships built on innovation and sustainability.
Unlike some waste management companies, we don't invest in disposal. That means we share the same goal as you – diverting as much waste as possible into recycling.
Furthermore, we provide a highly auditable trail that improves transparency.
Transitioning to a circular economy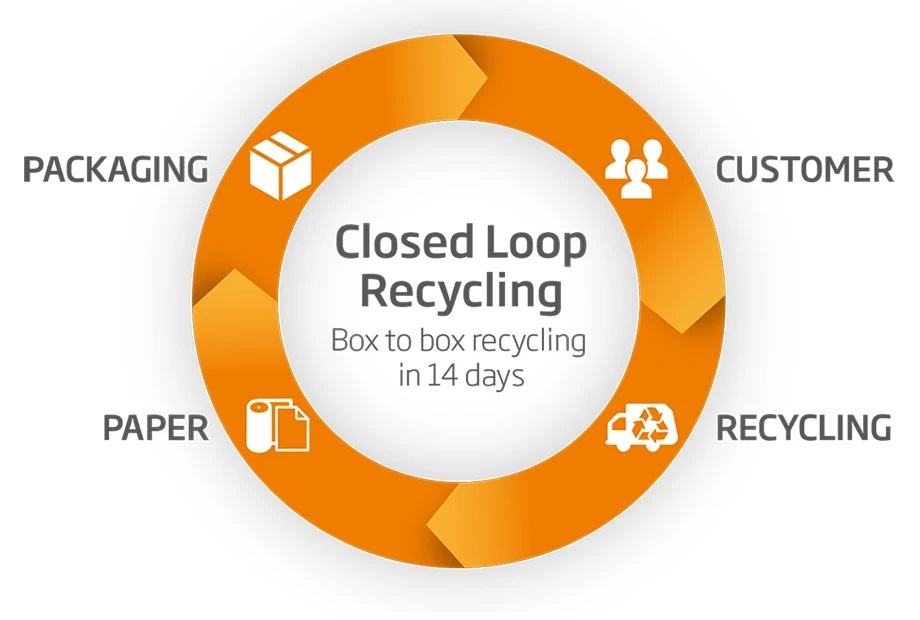 We're more than just a recycling and waste management company, we are also part of the DS Smith group which is a leading manufacturer of corrugated packaging in Europe and make millions of products from the materials we gather.
Cardboard we collect is recycled and turned into new cardboard boxes to be used in our packaging manufacturing process, creating a real closed-loop recycling solution for our customers.
So, quite simply, we don't see waste as waste, we see it as a resource.
Why DS Smith?
Working with DS Smith means that your company can enjoy:
Long term cost benefits with pharma-specific value propositions -helping you increase recycling rates and reduce cost
Global organisation with in-depth industry knowledge and experience of handling recycling streams
Timely, reliable, and guaranteed collections
Transparent audit trail
Dedicated account management