Helping schools gain top marks for sustainability
When DS Smith's CEO Miles Roberts received a letter from two children aged 11 and 12 it began a chain of events that inspired an entire secondary school of 876 pupils to recycle more and waste less. Following our involvement, the school has now won a coveted international environmental award.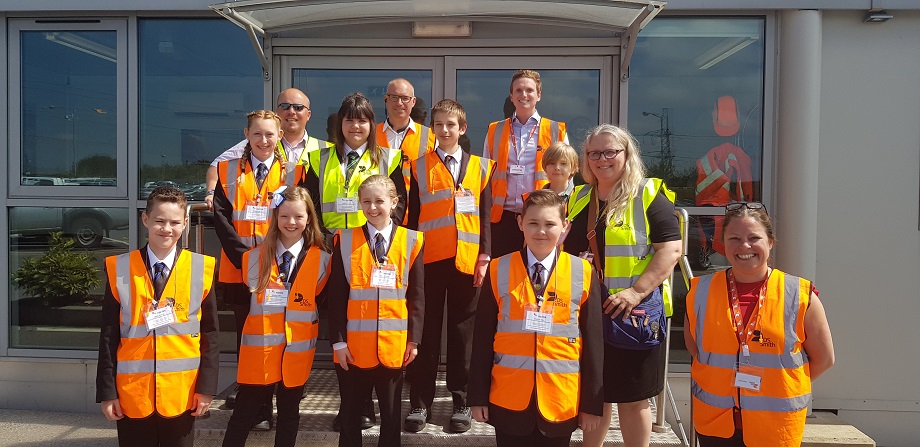 "Help us become a more environmentally friendly school"
Cornelius Vermuyden School in Essex is a community of 876 pupils, aged between 11-16 years old. In 2018, two of its pupils, brother and sister Alex and Stephanie Forster, wrote to our CEO, Miles Roberts, asking him to "please help us become a more environmentally friendly school."
Even though the school already had some green initiatives in place, pupils at the school were inspired by this letter, and collectively worked with DS Smith to increase the schools' recycling rates further.
Lots of children our age care about recycling. We're so glad we wrote our letter and that Miles took the time to read it and help us do something vitally important to help our school and our planet. Thank you, DS Smith!


— Alex and Stephanie Forster
Mill Visit
Having replied to this letter, Miles passed the schools details to the management team at the DS Smith Mill at Kemsley, the second biggest recovered fibre-based paper operation in Europe. Seven members of the student council at Cornelius Vermuyden School were then invited to visit the mill to see how we are tackling waste, the environmental benefits of doing so - and how their school could help us recycle more.
It was a remarkable day. The students were thoroughly engaged and left buzzing with ideas about all the ways the whole school could do its bit to recycle more and protect the planet's resources


— Sue Goldsmith, Teacher, Cornelius Vermuyden School
Best in class recycling solutions
Separating recycling material early in the recycling process, known as 'source segregation', is the best way to ensure consistently high-quality materials are collected for reprocessing so that less goes to incineration or landfill. Following the visit, DS Smith arranged for the school to have recycling bins next to every printer and photocopier to segregate their fibre at source. To engage all the school's 876 pupils, we also supplied posters that contained facts on recycling and best practise.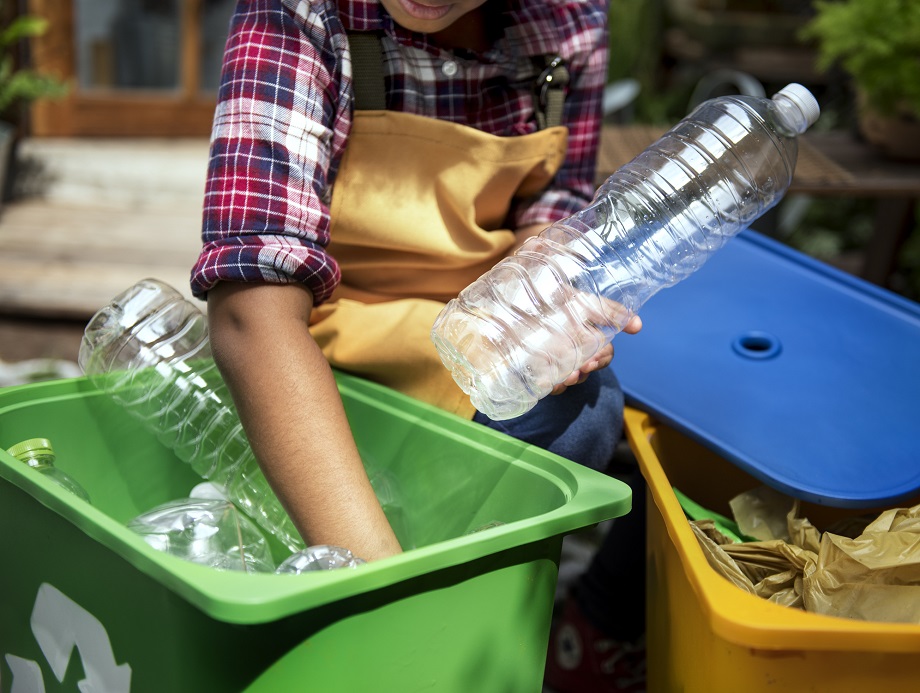 We also sponsored Cornelius Vermuyden School to go through the process of becoming an Eco School, a Keep Britain Tidy initiative that acknowledges rewards and celebrates the ecological achievements of young people. This is the largest environmental educational programme in the world, implemented in 68 countries, involving 59,000 schools and engaging 1.3 million teachers and 20 million students.
Three years later we are delighted to announce Cornelius Vermuyden School has achieved Eco School's highest award - Green Flag status.
It was fantastic to introduce the pupils of Cornelius Vermuyden School to DS Smith Recycling and the Circular Economy. I am delighted we have helped them become a more sustainable school and achieve Eco-Schools Green Flag status


— James Kenward, Business Development Lead, DS Smith Recycling
Introducing schools all over Europe to the Circular Economy
Inspired by their contemporaries, like Greta Thunberg, more and more young people like Alex and Stephanie want to see organisations take direct action to build a more sustainable world.
As part of our Now & Next Sustainability Strategy DS Smith have pledged to engage 5 million people on the Circular Economy and circular lifestyles by 2030. We will achieve this via our community programmes and the delivery of school lesson plans and outreach programmes, both face-to-face and through digital platforms – from Essex to Eastern Europe.
We're involved in community projects virtually every other day of the year
We operate across hundreds of sites around the world and we care about supporting the local communities around our offices and mills to improve the local environment – and create a more sustainable future for everyone.
Every DS Smith employee, site, and division has a vital role to play in delivering on the commitments we've made in our Now and Next Sustainability strategy. In the last 12 months a total of 166 of our sites have engaged with their communities, with activities occurring almost every other day at our sites around the world.
And by doing so, we are proud to announce that we have achieved our annual 2020/21 community engagement target.
Congratulations to everyone at Cornelius Vermuyden School on recycling more, wasting less and winning your award. We look forward to supporting you on the next stage of your journey to help build a more circular world.