DS Smith Packaging Systems in a nutshell
DS Smith Packaging Systems is located in France (Dijon), and employs 80 people who design and manufacture end-of-line packaging machines.

A state-of-the-art workshop
Each year, around 100 standard or customized machines are shipped out of our factory, varying from mandrel case formers, partition inserters, automatic case packers to case sealers.
In our 5,000 m2 workshop we build our machines on an assembly line to guarantee perfect quality at each manufacturing stage.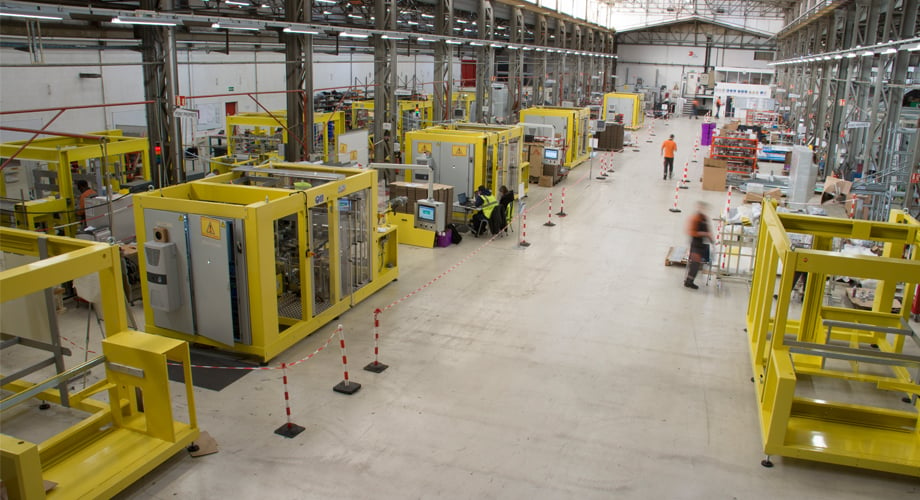 Our customer service department answers your specific day to day needs and manages your spare parts deliveries.
A world wide respected expertise
DS Smith Packaging Systems is present worldwide thanks to a network of partners who sales and after-sales service in many countries.
Every day, the world's major brands rely on our technology to form millions of boxes for their products.